Looking for something different?
I love working with couples who don't take themselves too seriously and truly want to enjoy their wedding day. As you start planning your wedding, I'll be there to provide suggestions where I can and share creative ideas with you – this ensures we're on the same page for your big day! On the day of your wedding I'll stay in the shadows to capture beautiful candids, and when you need directions I'll be there too. Keeping your wedding day relaxed and a wonderful experience is part of what we do.
If you have a sense of adventure, that's awesome! Picture this. You're at your wedding reception and the dessert is served. It is cold and dark outside as the Sun has set long ago. The rain stops and we have a brief window of time to get an epic shot with you and the stars. Would you drop your dessert and head outside into the dark? If yes then let's talk!
Being an Auckland Wedding Photographer, I do enjoy travelling out of the city to photograph weddings and pre-wedding sessions. Regardless of where your wedding is going to be, I would love to document it for you.
Having an intimate wedding or want a shorter coverage? I'd love to tailor something solely to your needs.
All wedding packages include, but are not limited to: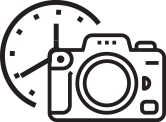 Different coverage options
Retouched images at full resolution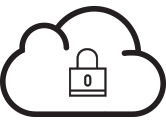 Personalised online image gallery
Hi! I'm Lionel,
I am an Auckland wedding photographer, inspired by adventurous couples.
Sounds like you? Let's talk!
KEEN TO KNOW MORE?