Eu Jian and Axvin were married at a gorgeous property in Redvale, less than an hour's drive from central Auckland. This was an intimate wedding where close family and friends were invited to witness their marriage, and this made the occasion an even more emotional one.
We did a 'first look' before the ceremony, and right after that we made our way to a reserve where we had originally planned for the couple photos. Even though I visited the reserve to scout for potential photo spots just a few days before, when we turned up at the location it ended up being fenced off to protect the trees from Kauri dieback. That's why I always have a secondary location prepared just in case! We took a relaxing stroll around the area, got the photos that we wanted and headed back with plenty of time for Eu Jian and Axvin to freshen up before the ceremony began.
During the reception everyone had an incredible time hanging out with each other, and we were treated to super yummy Malaysian food! I also had a great time meeting 'Thunder' – Eu Jian and Axvin's precious fur baby. Thanks for having me at the wedding guys, and making the day so wonderful. Here's a little preview of what's to come!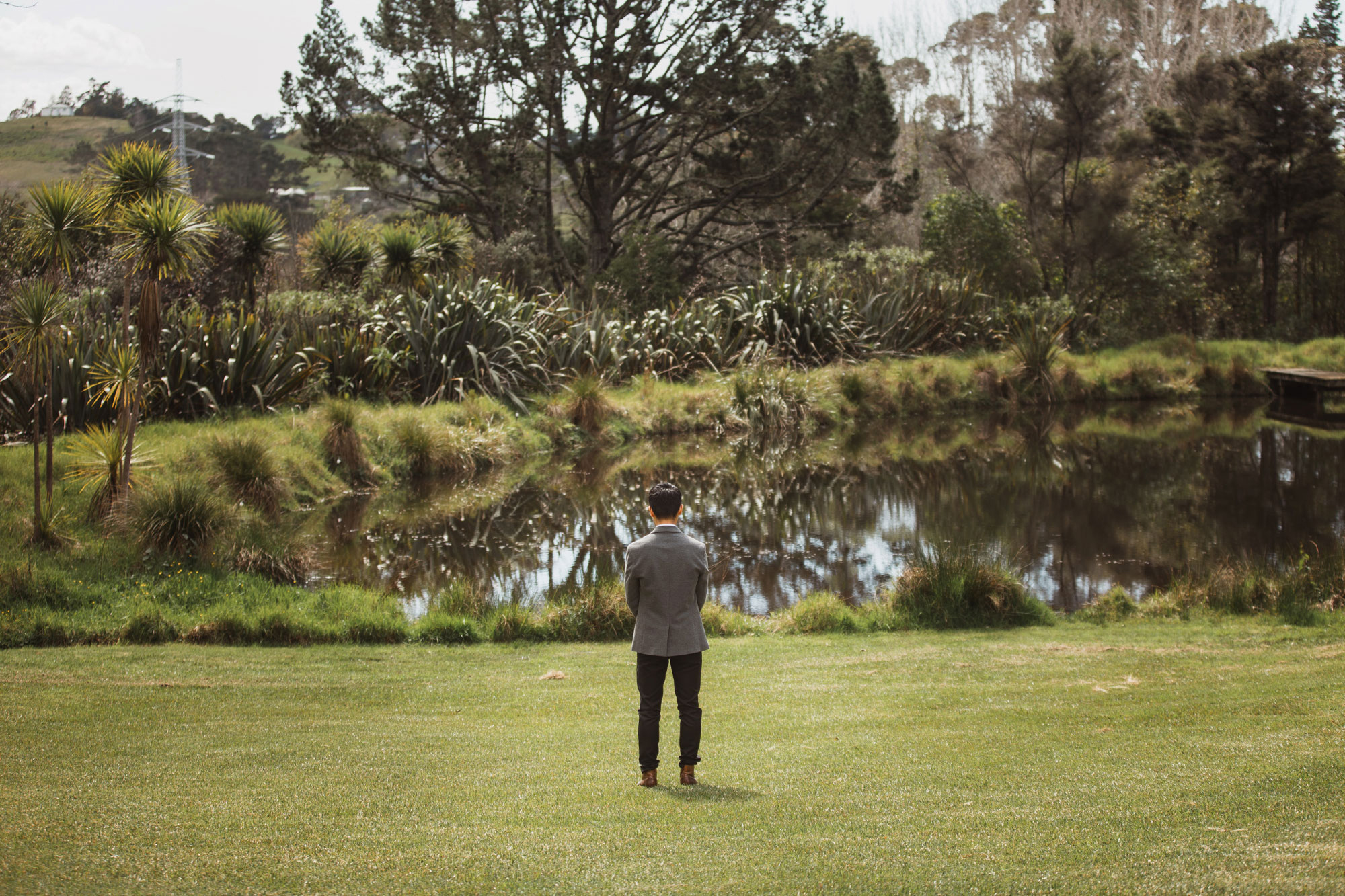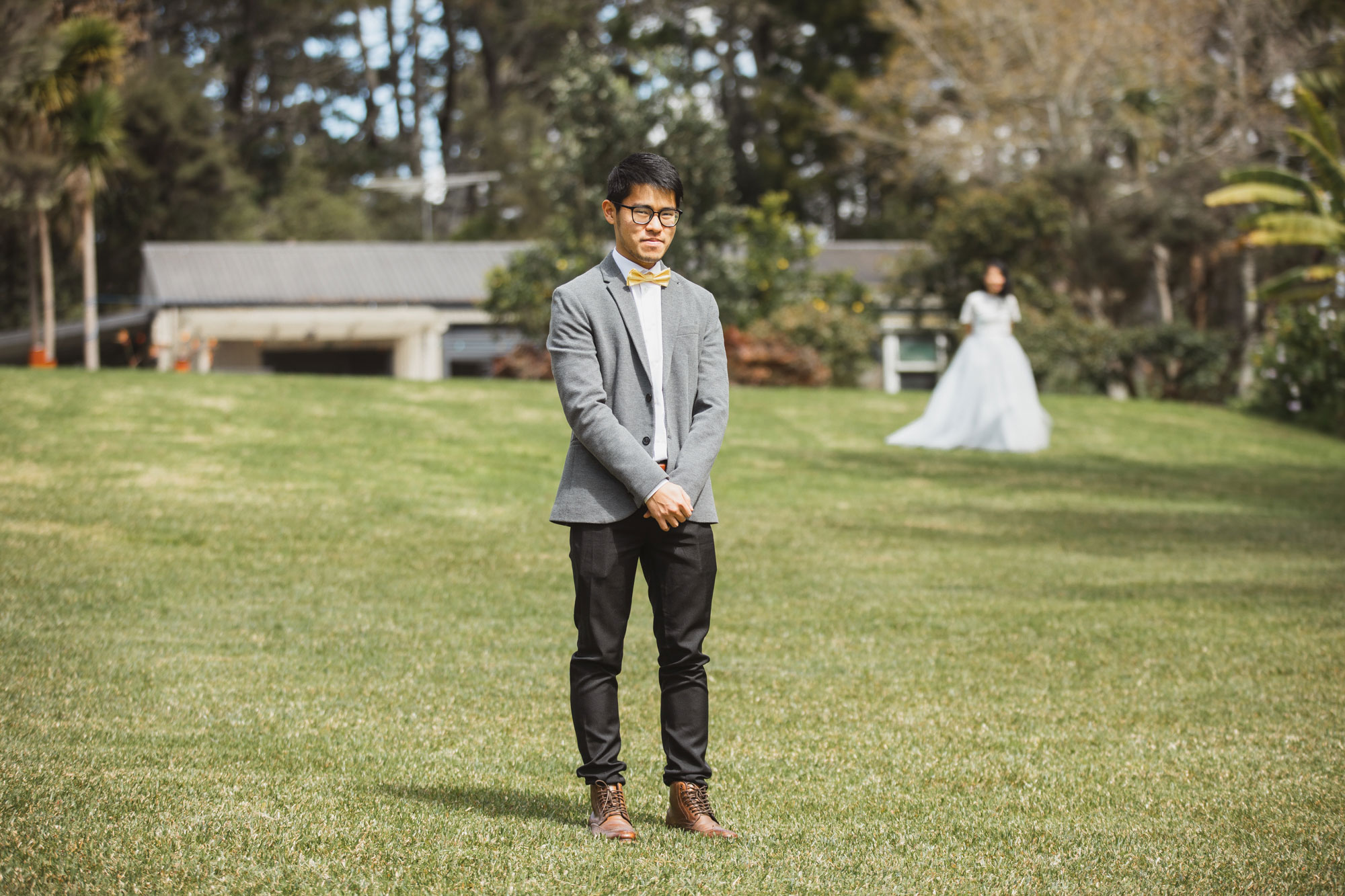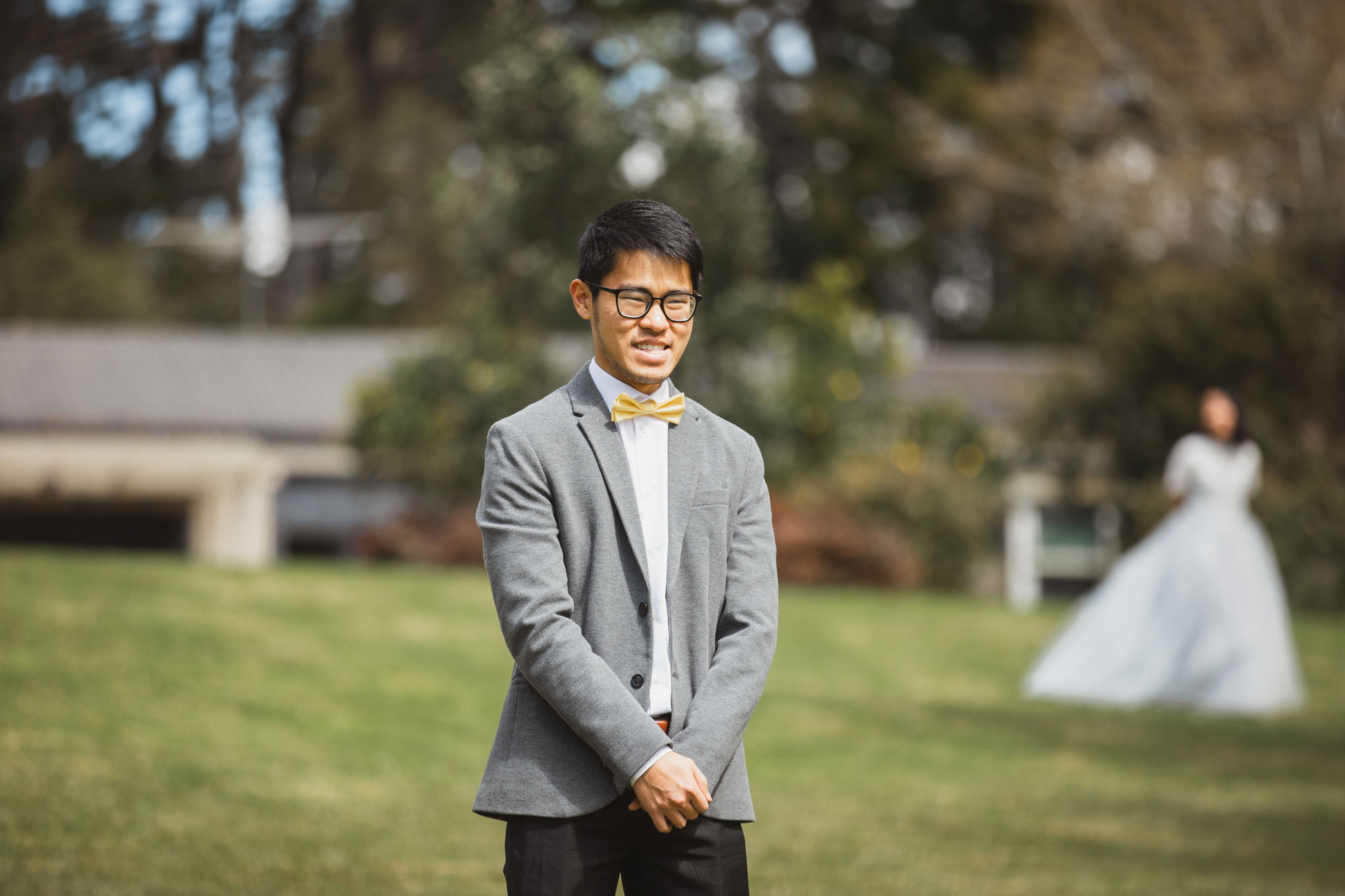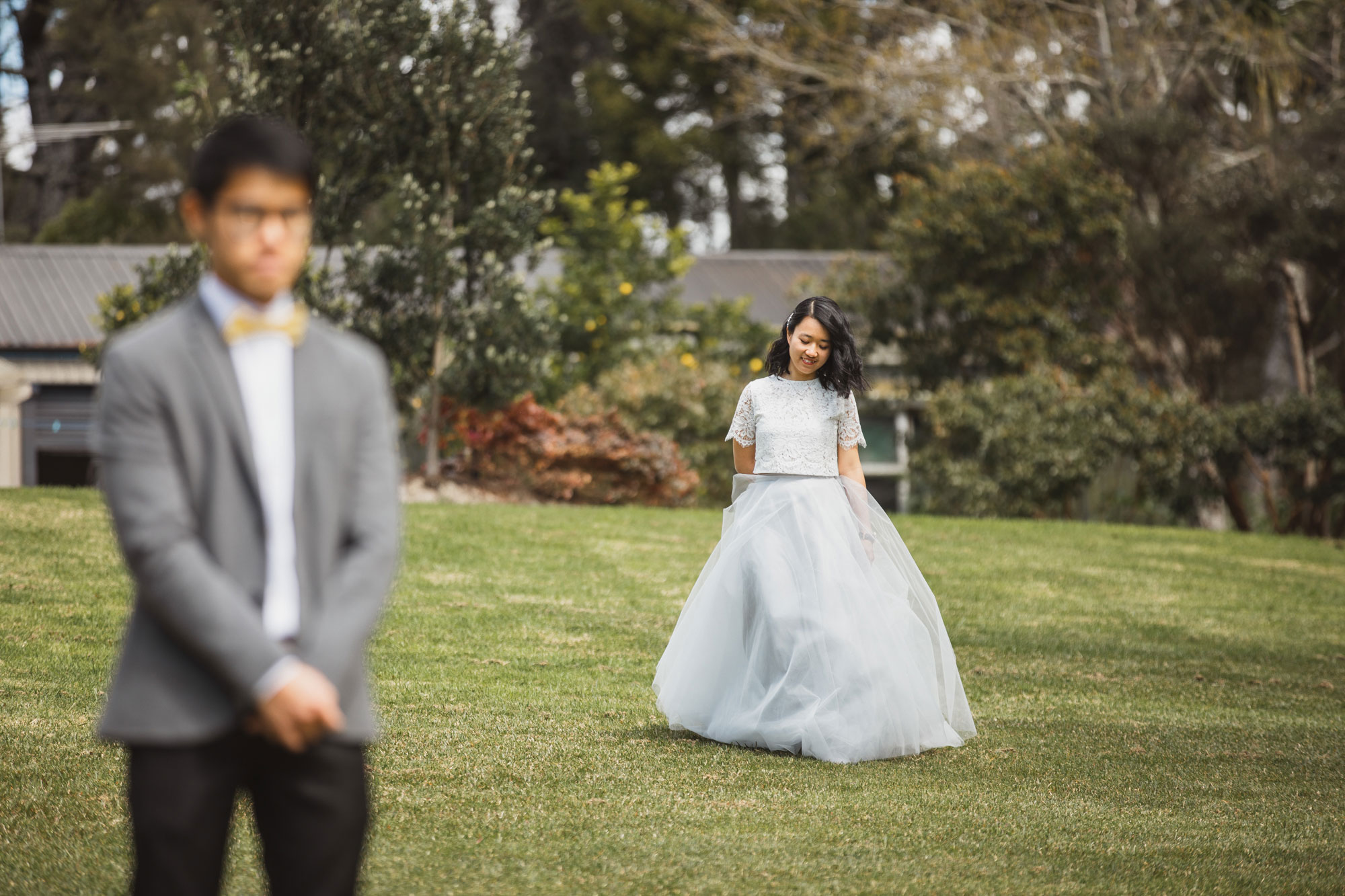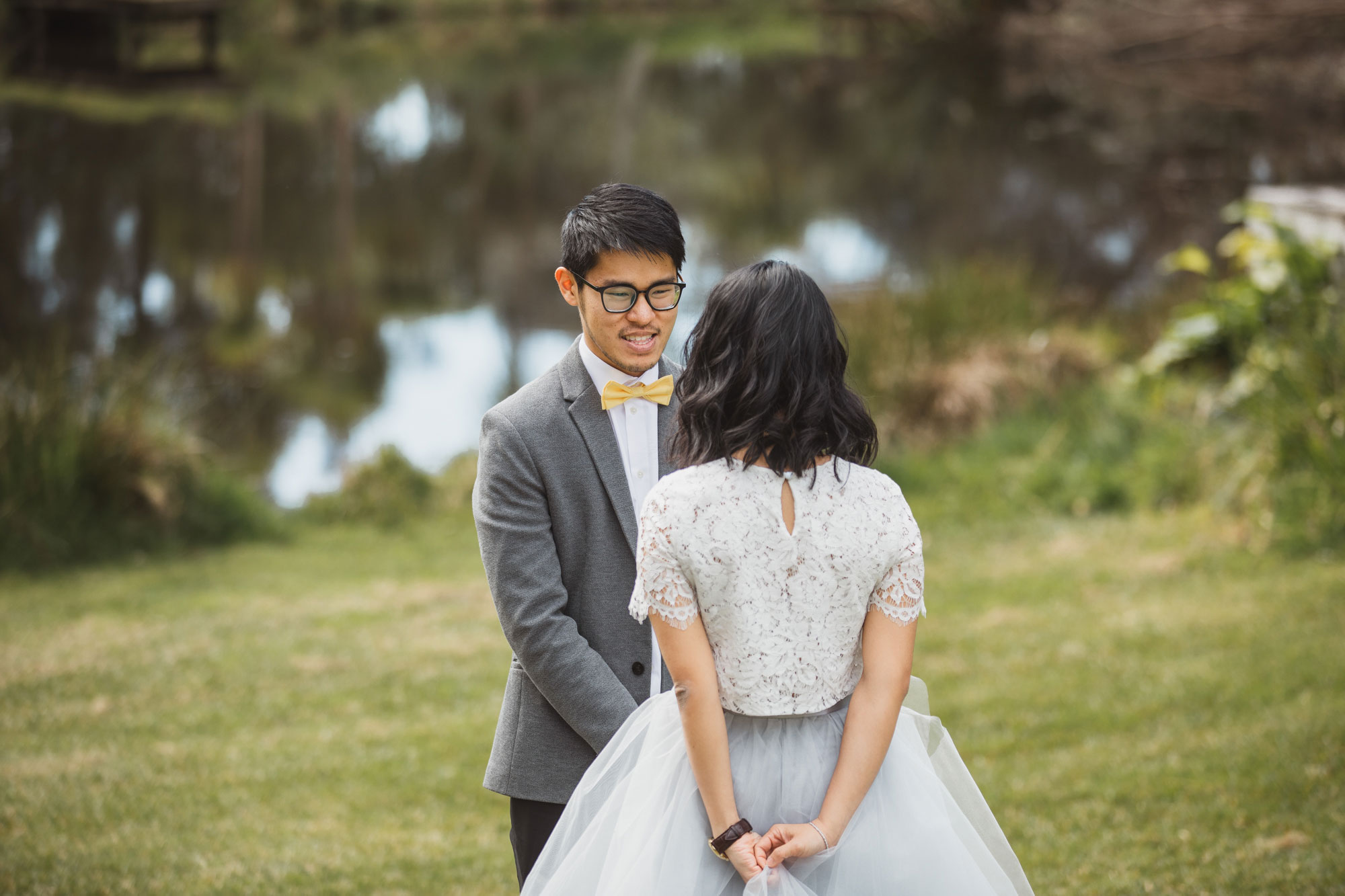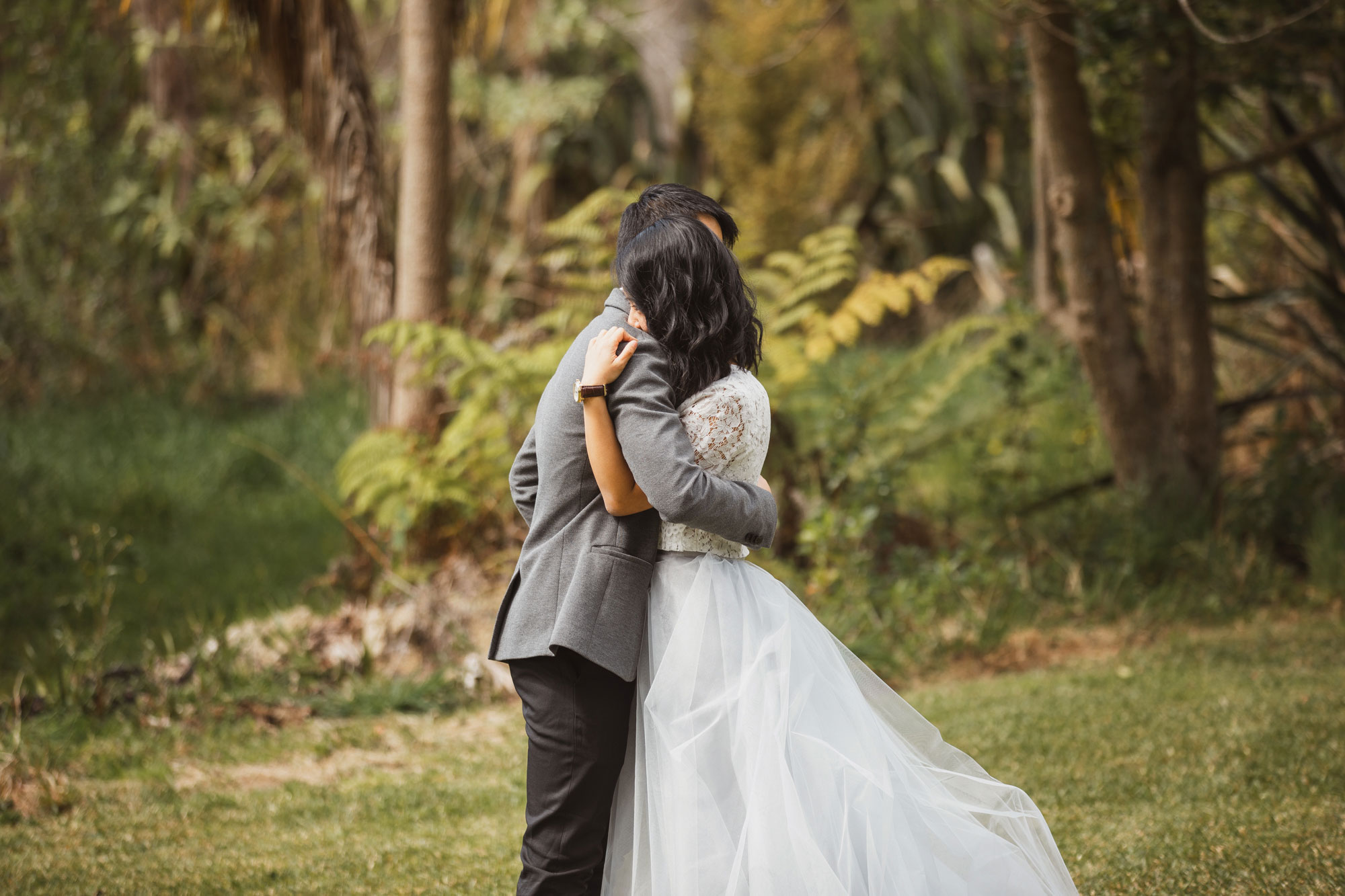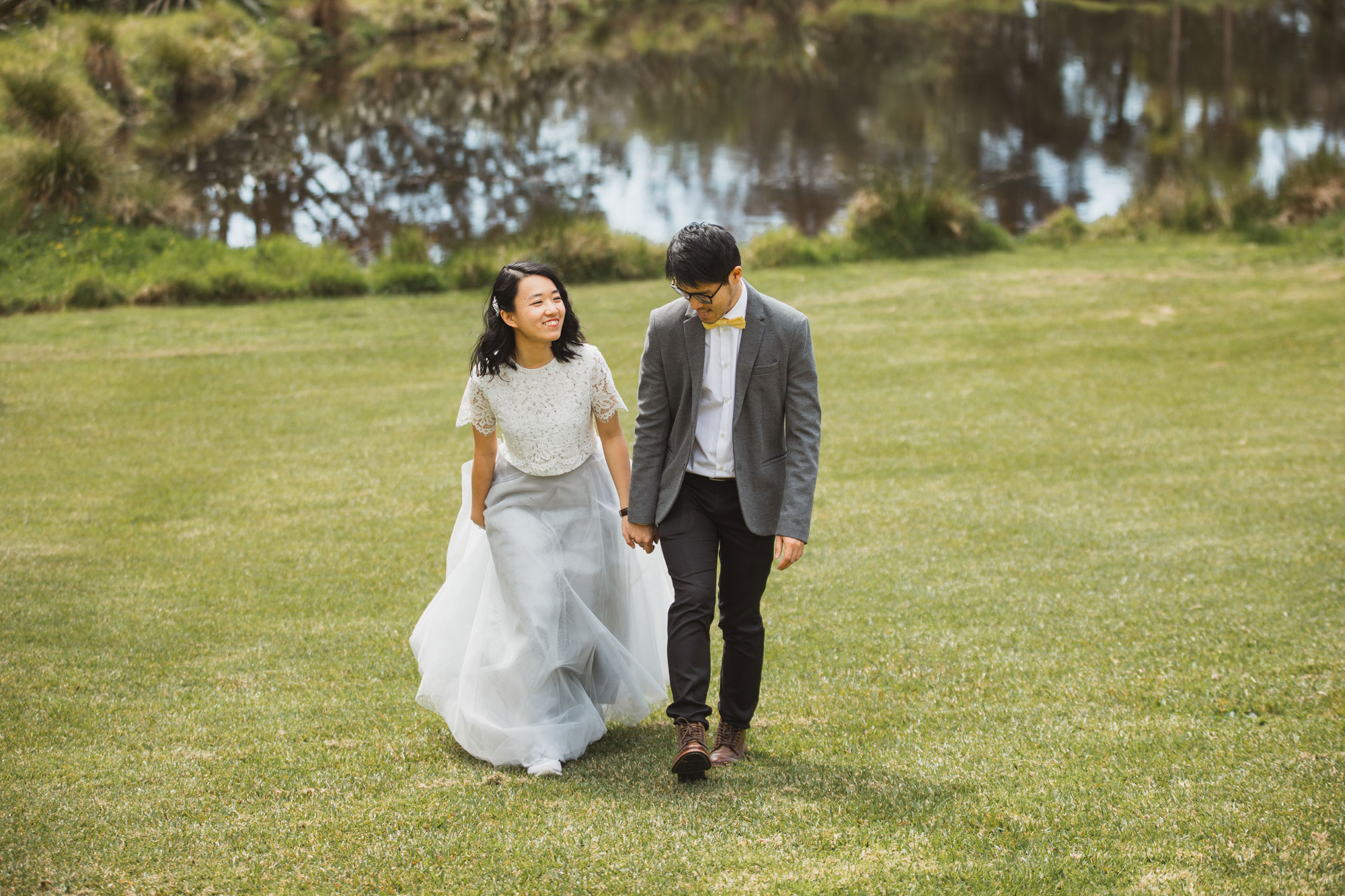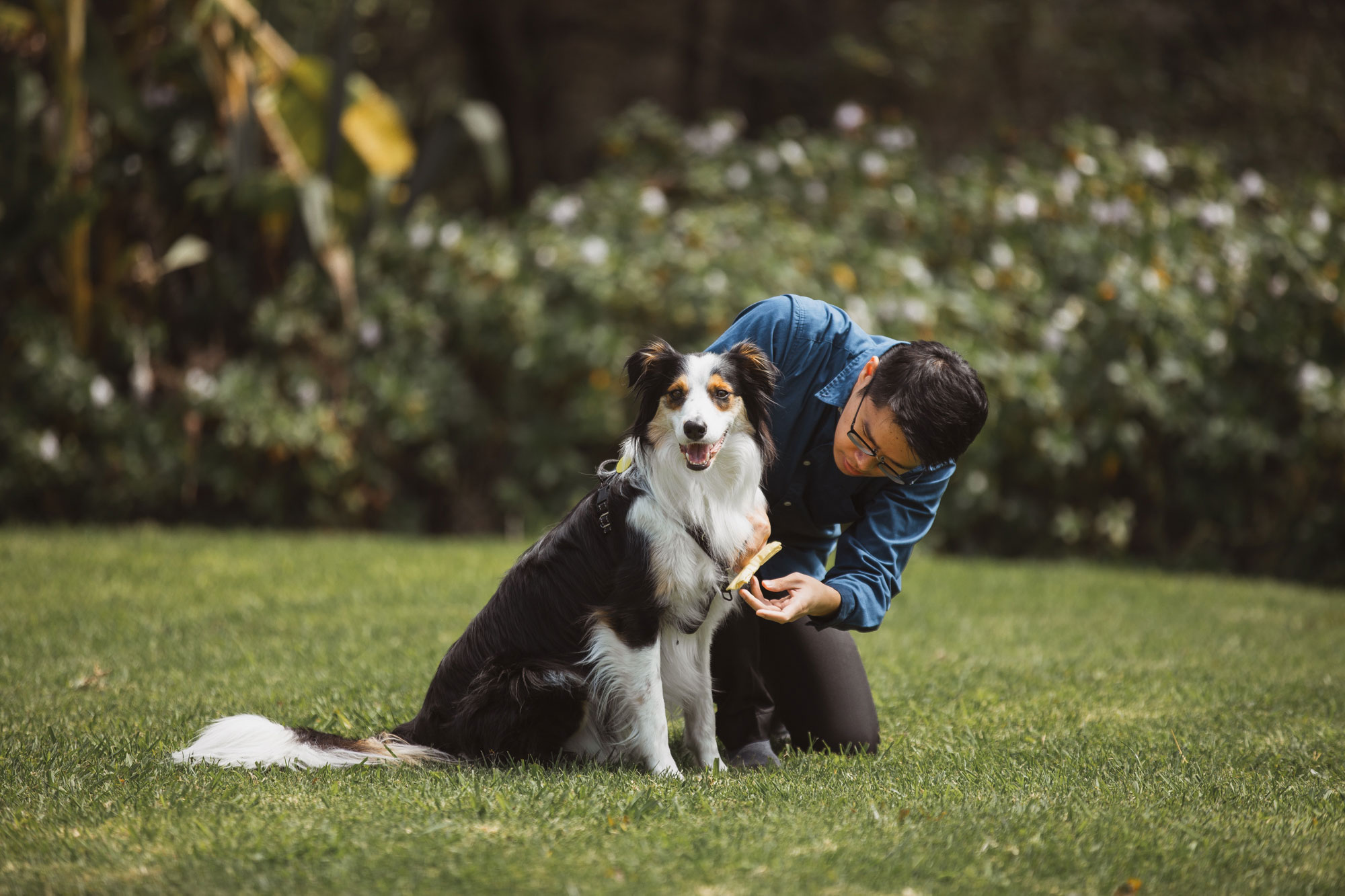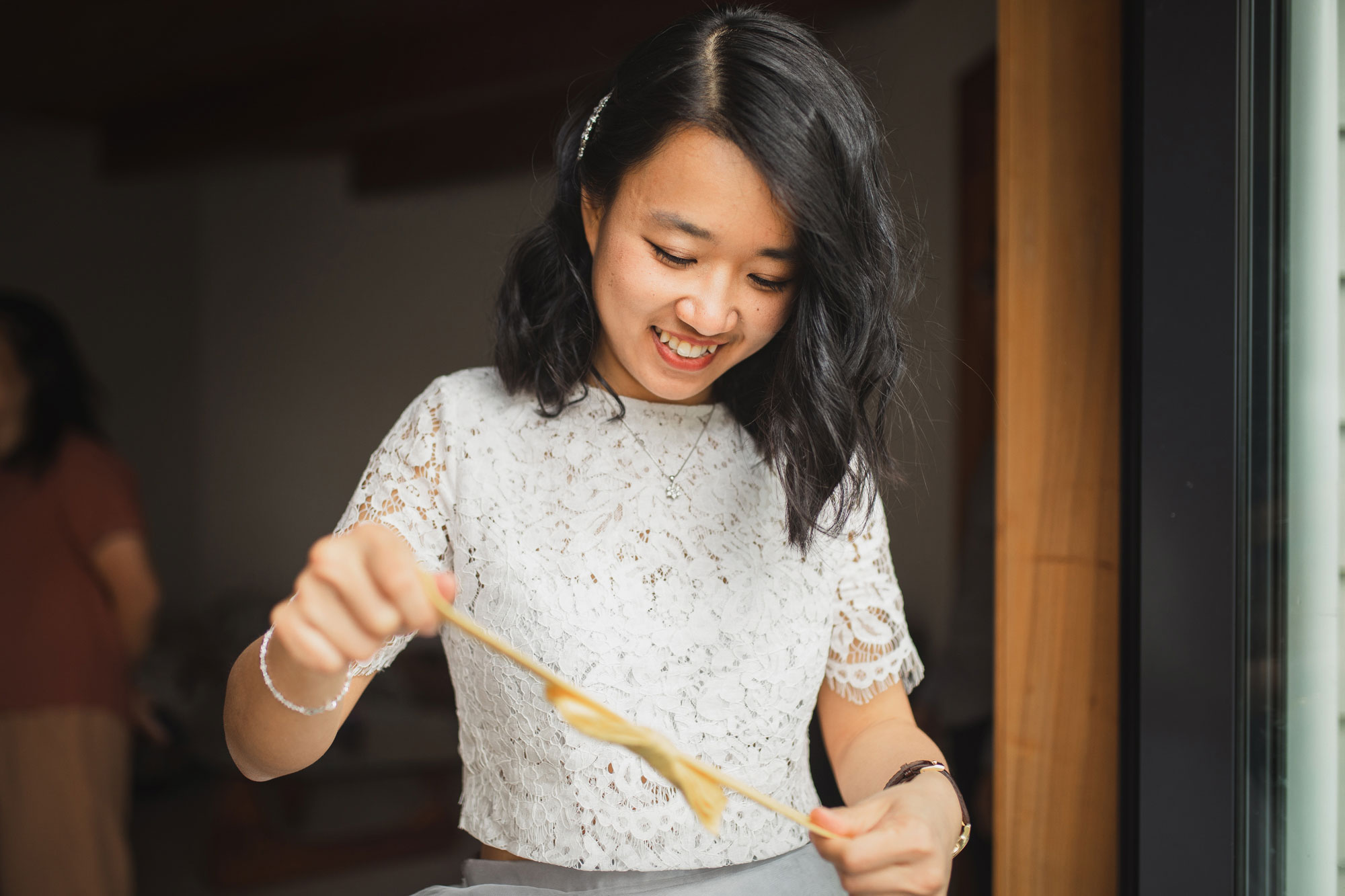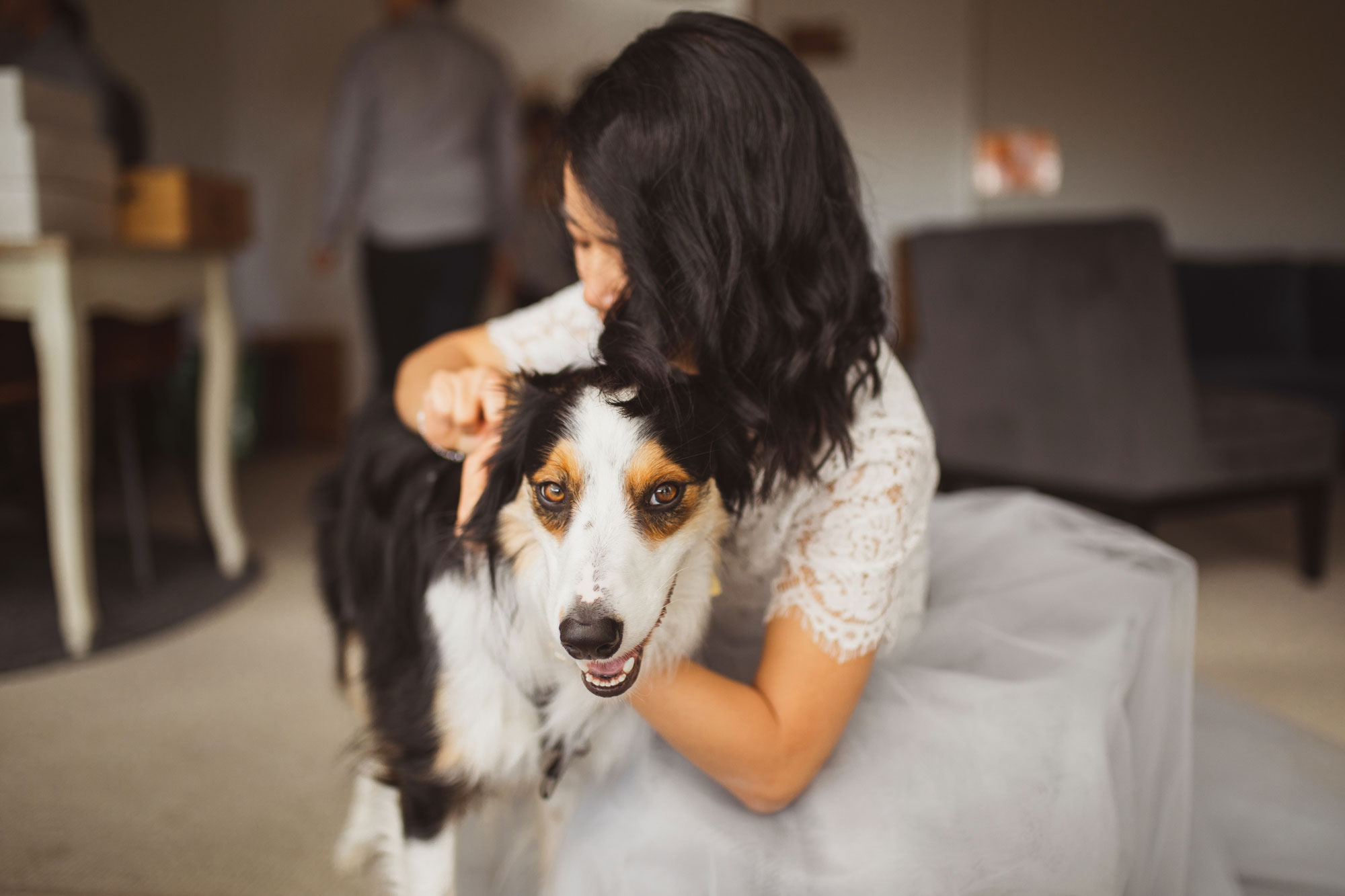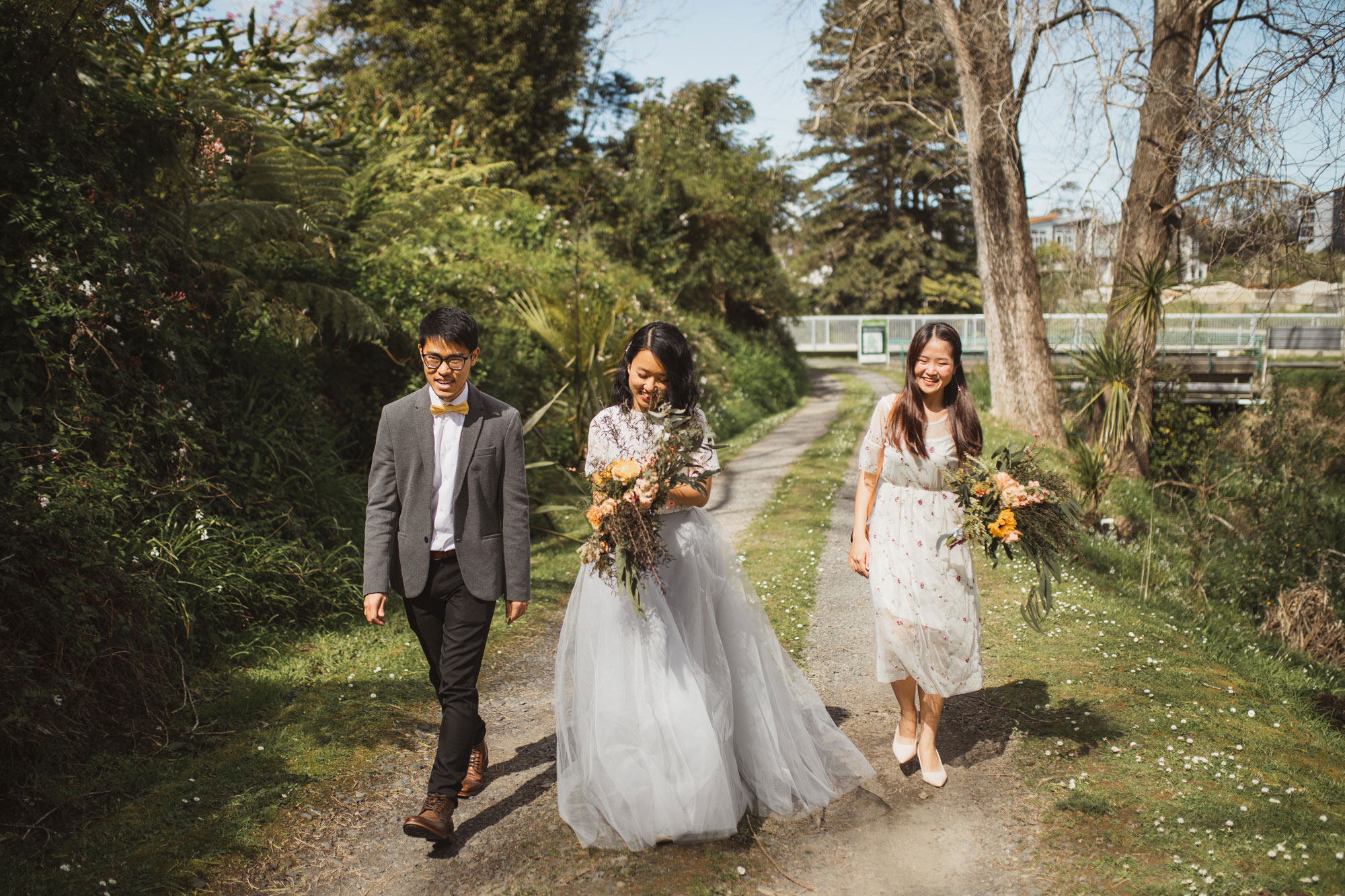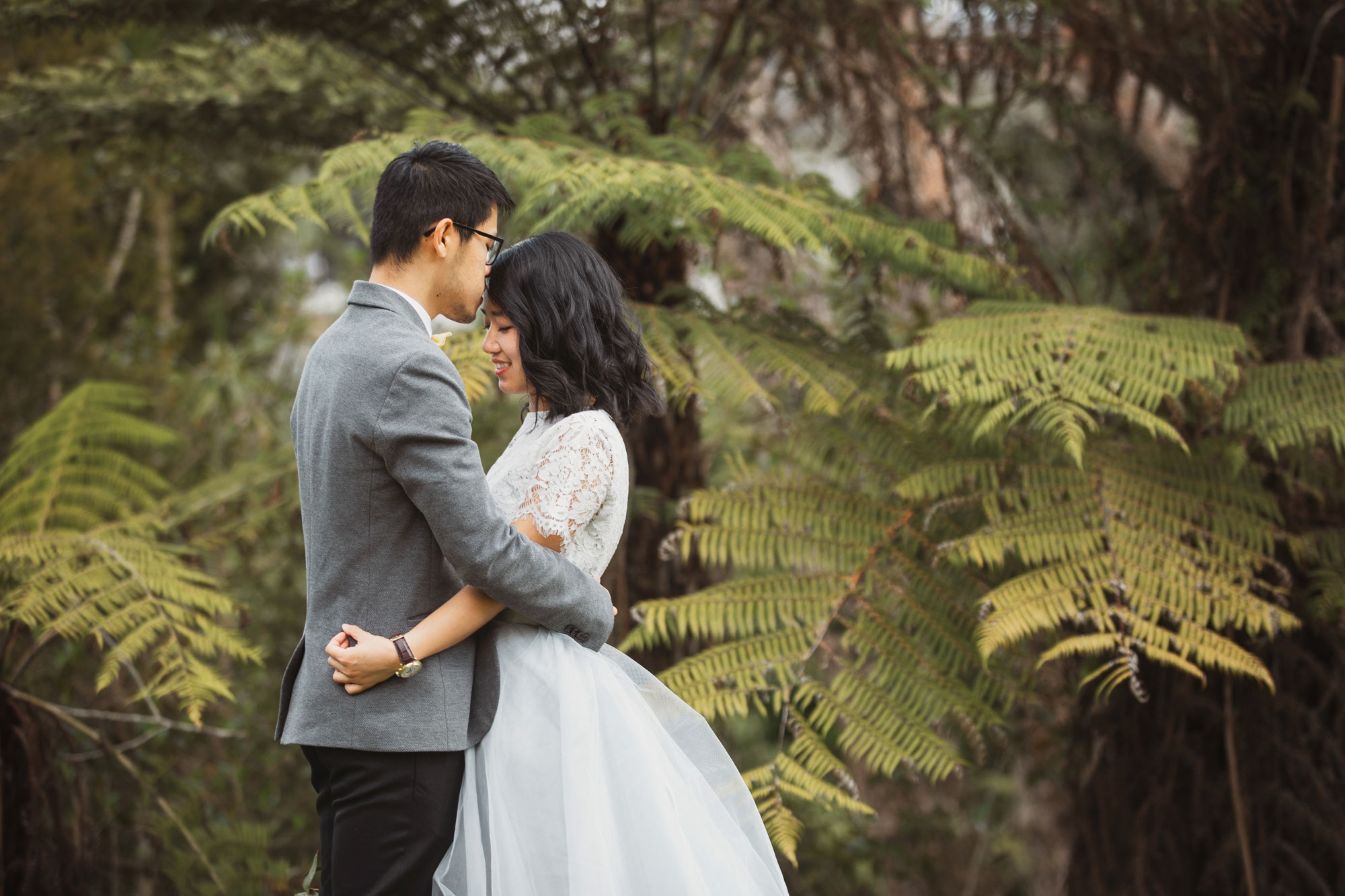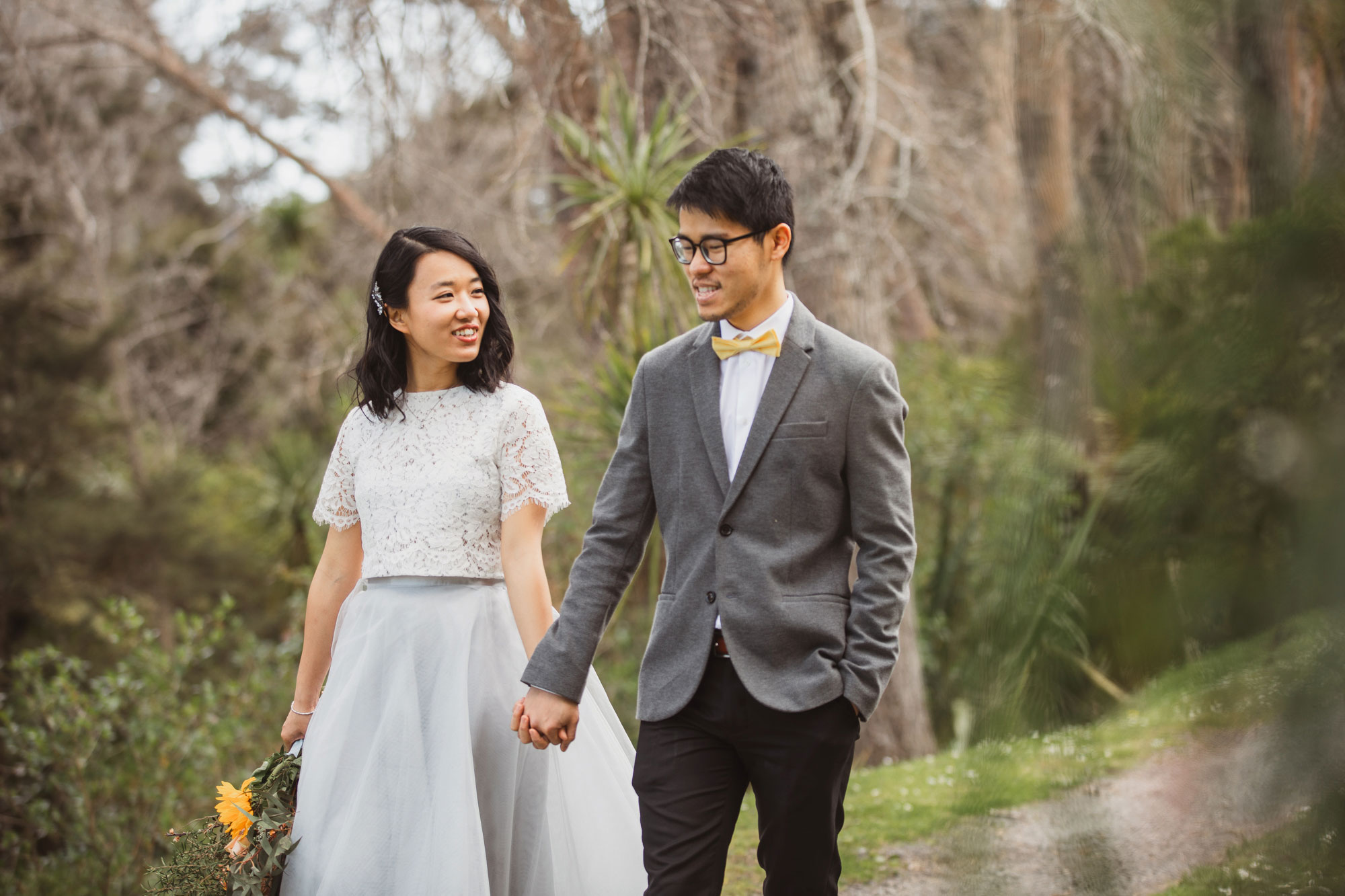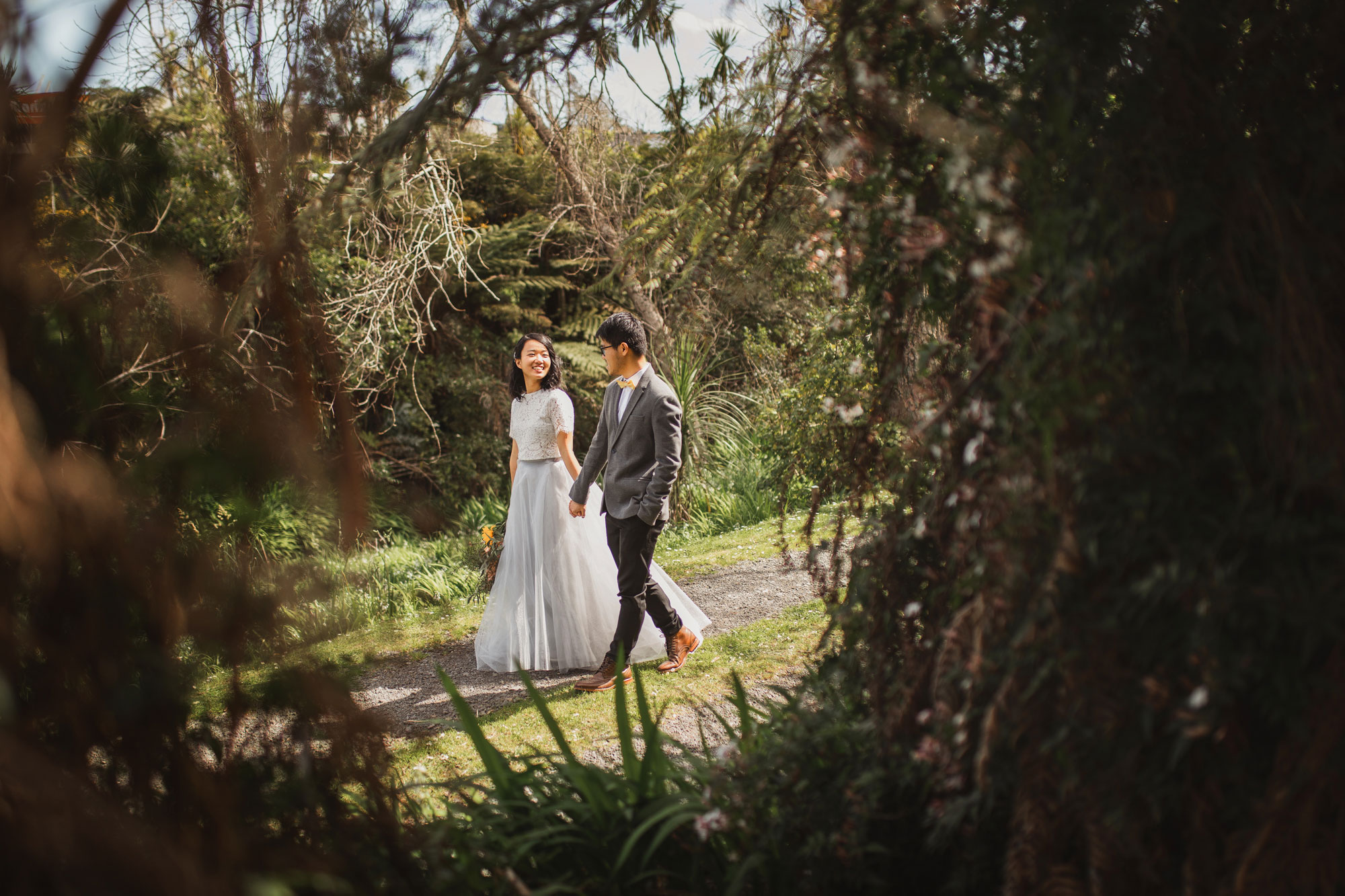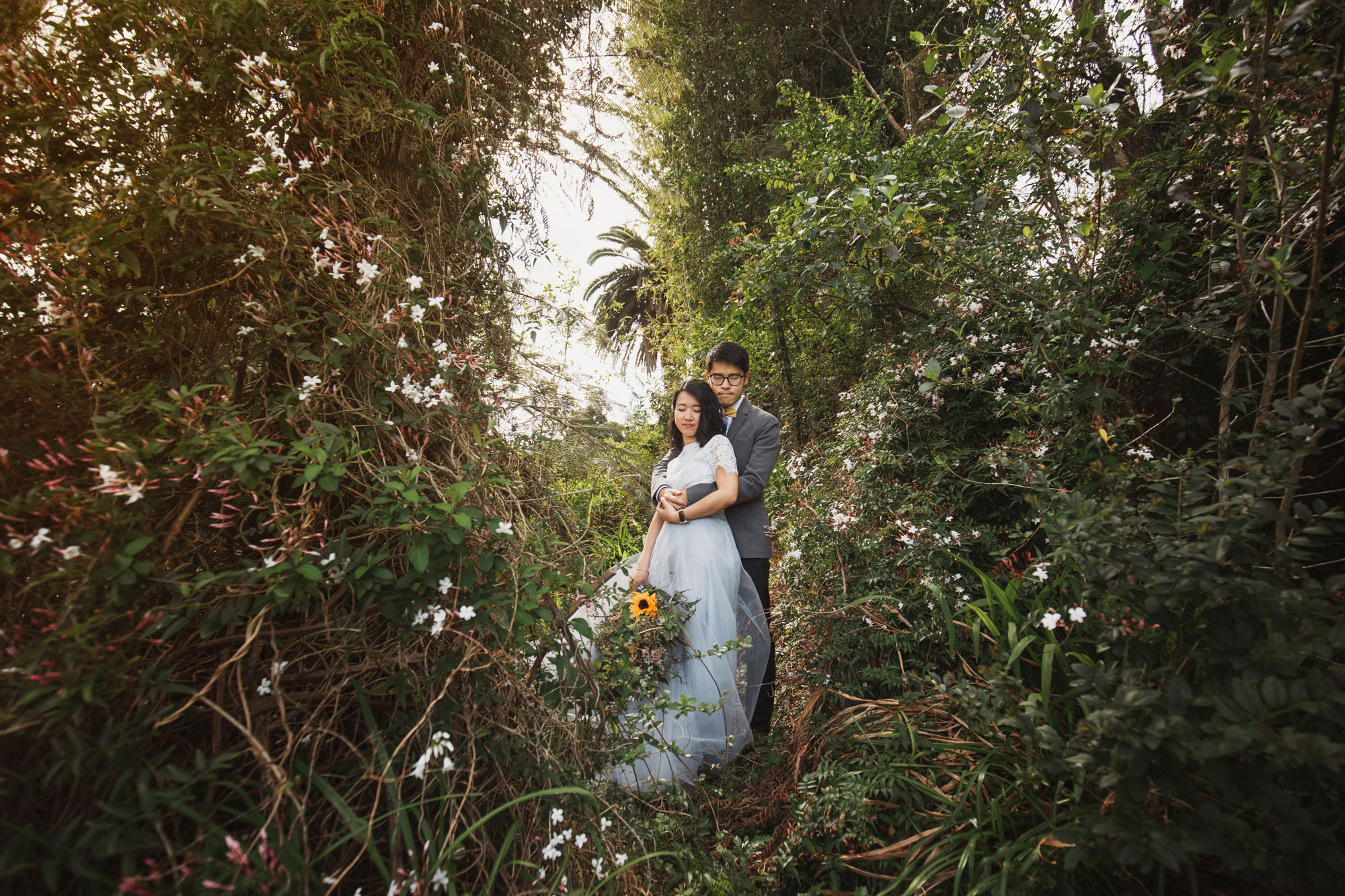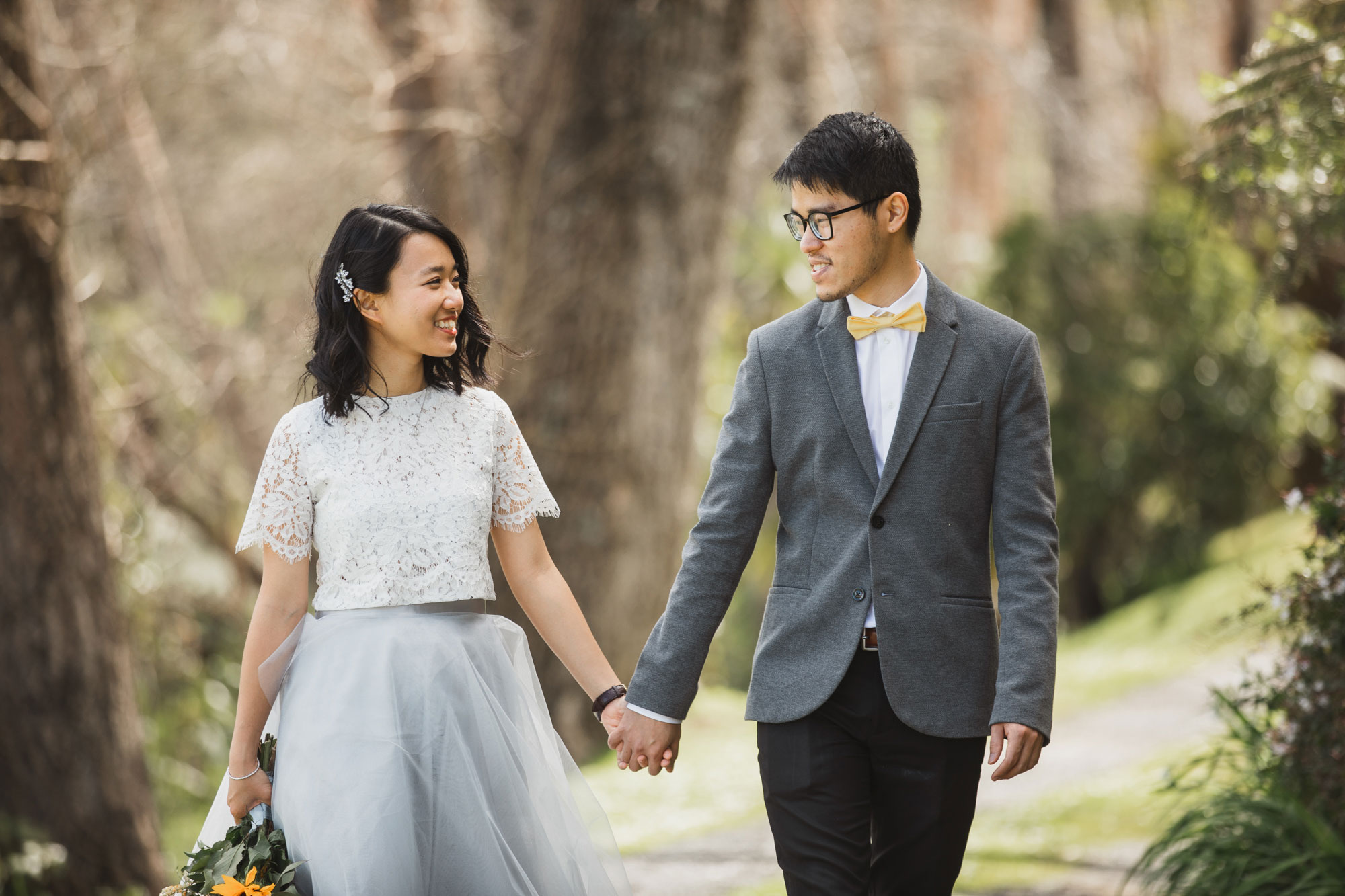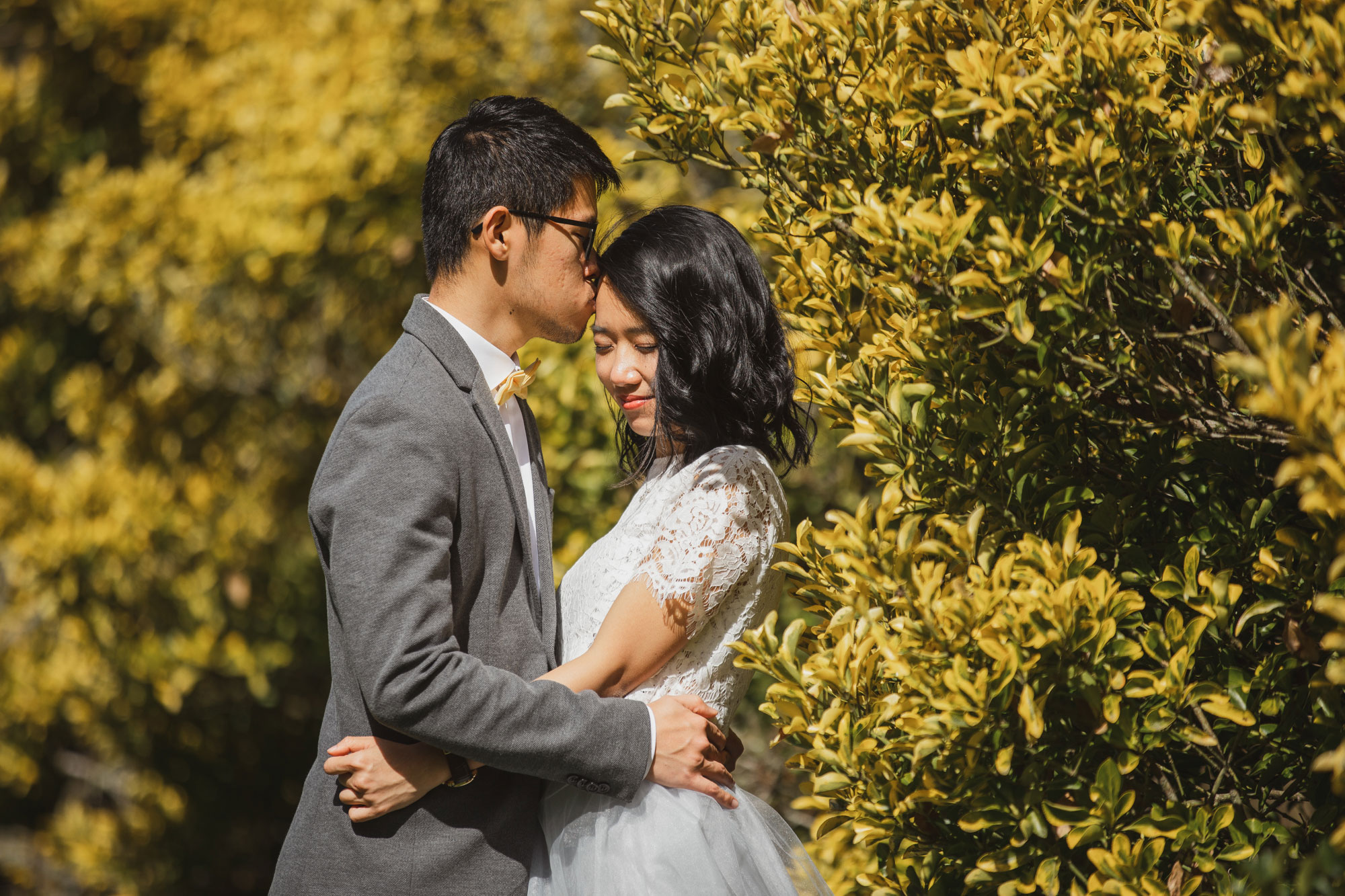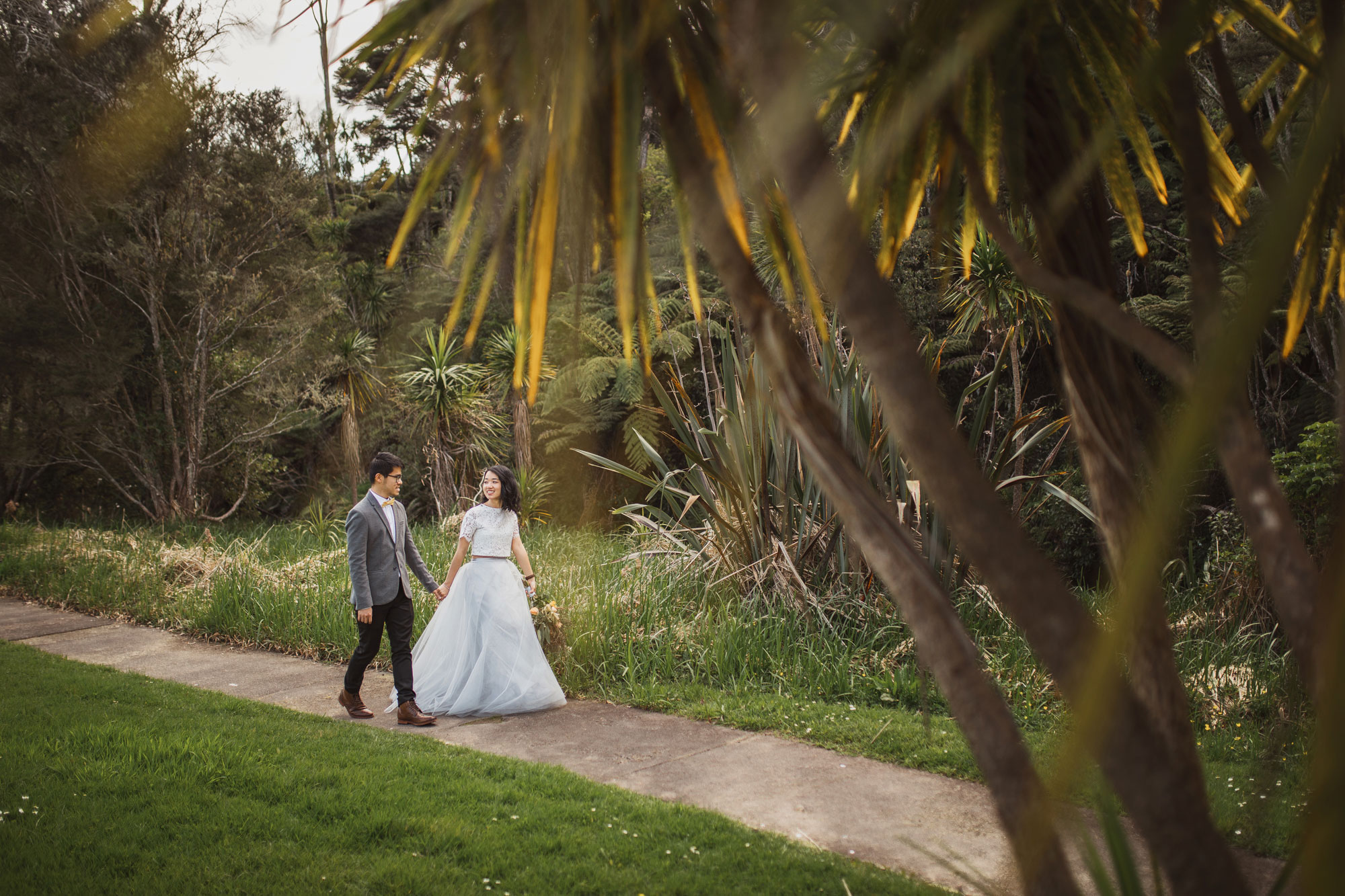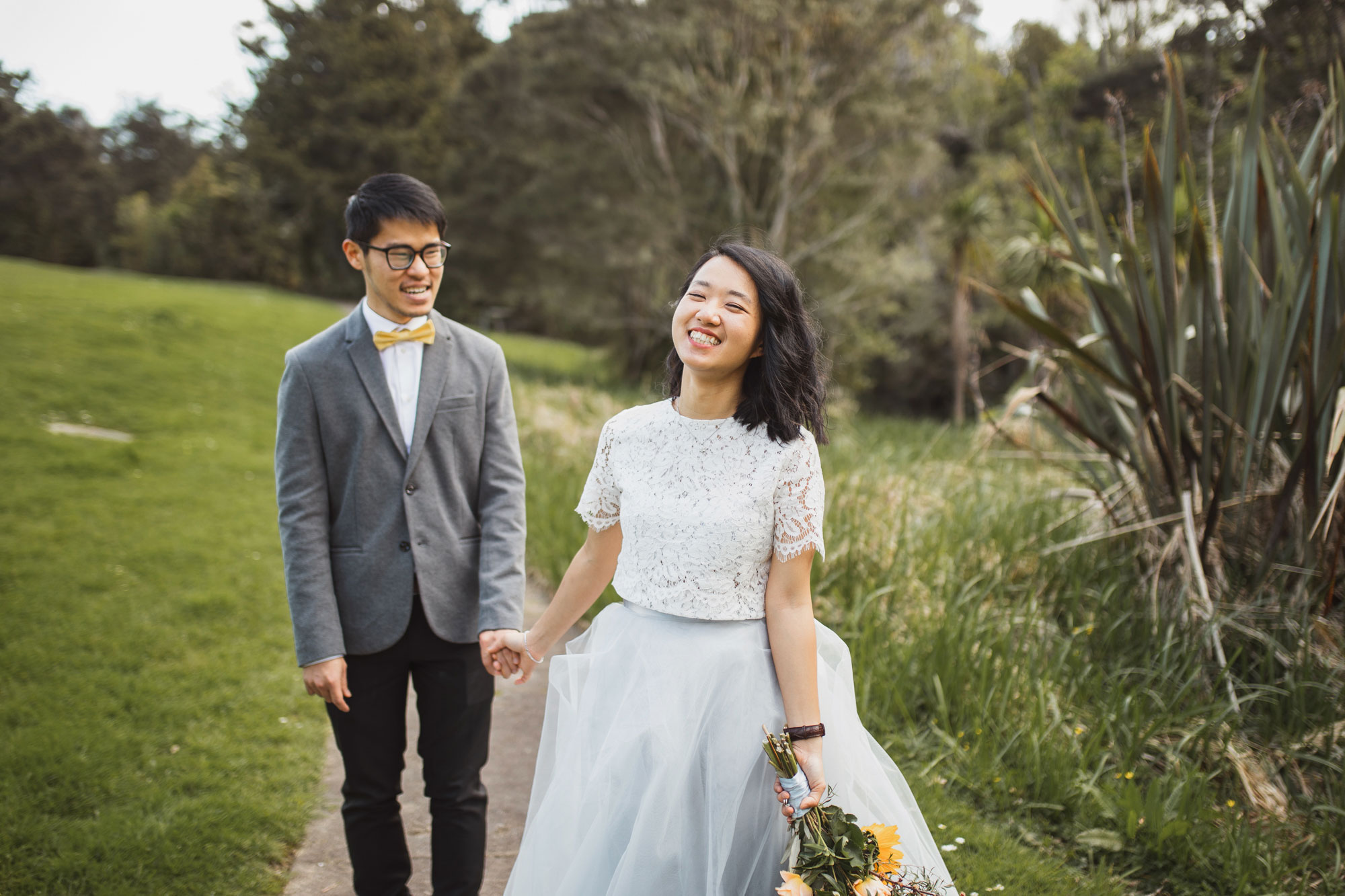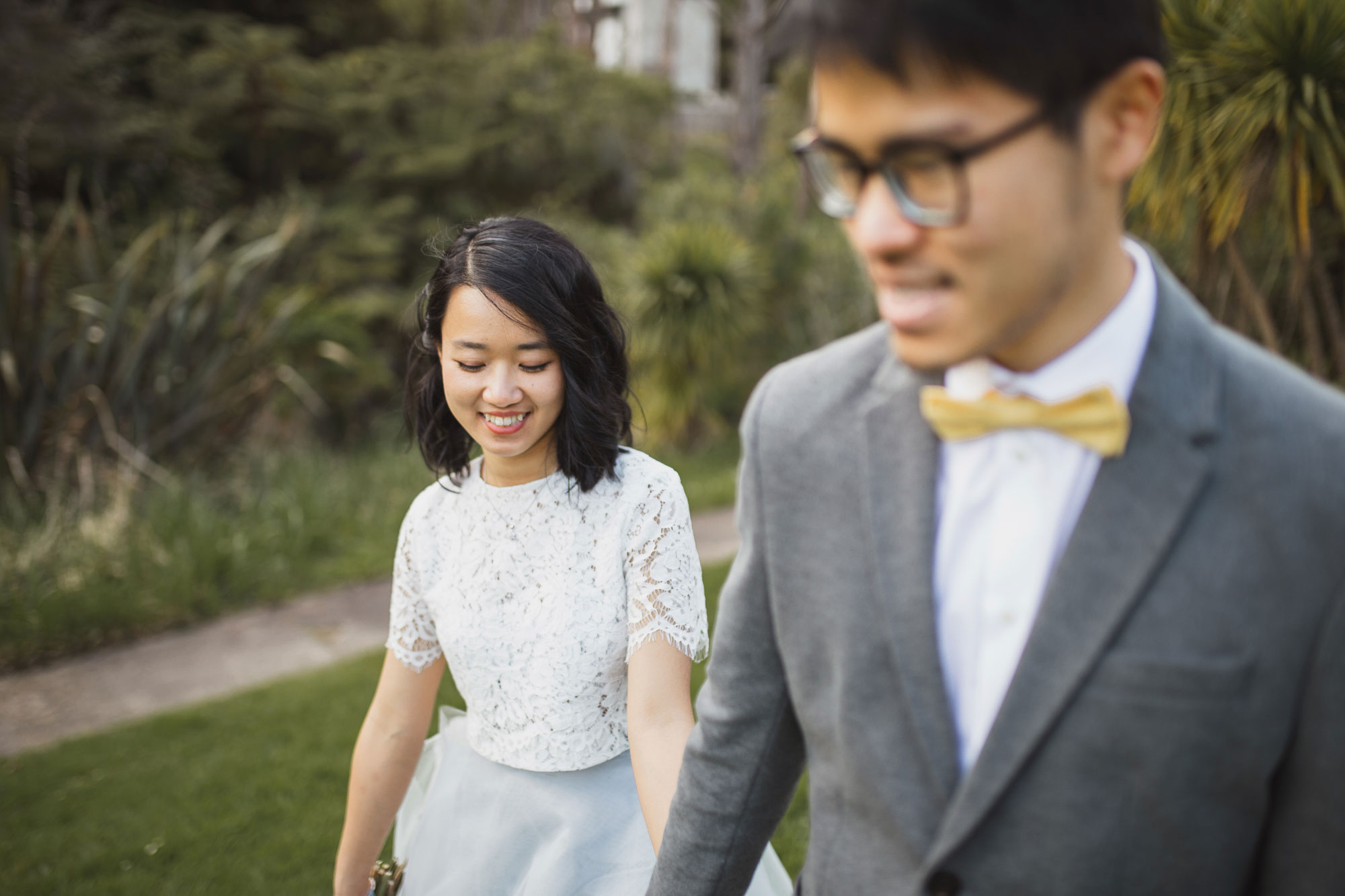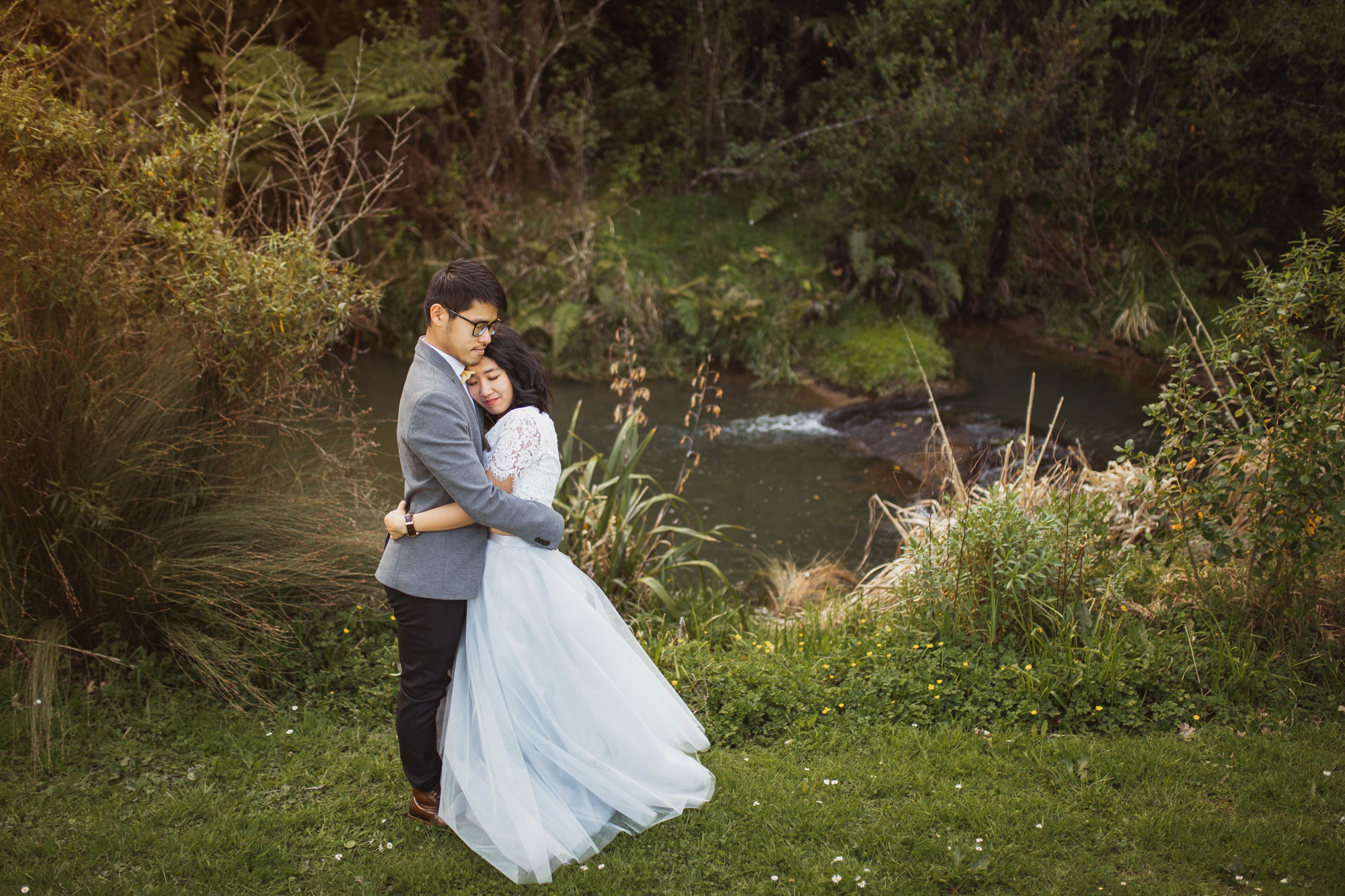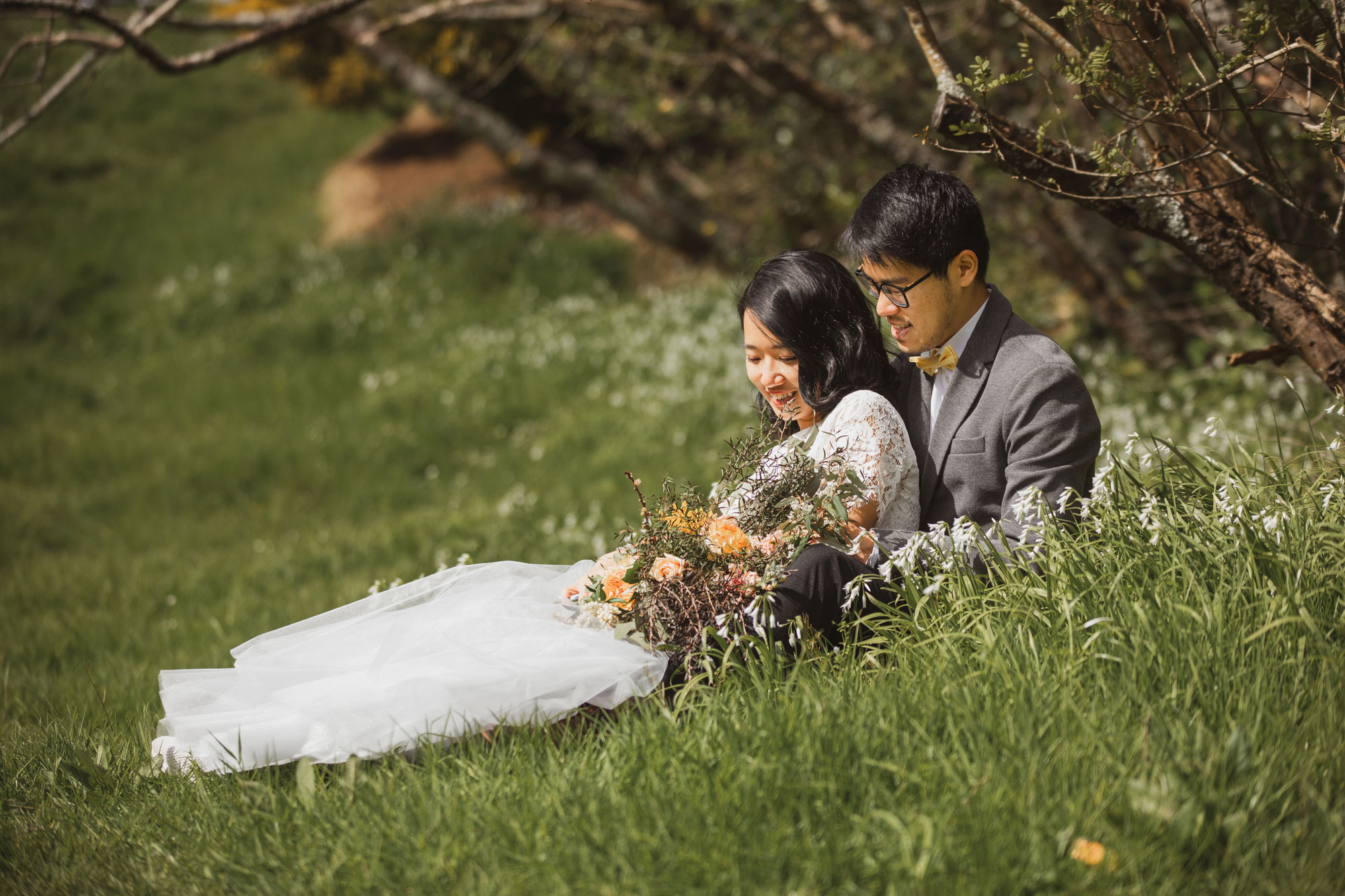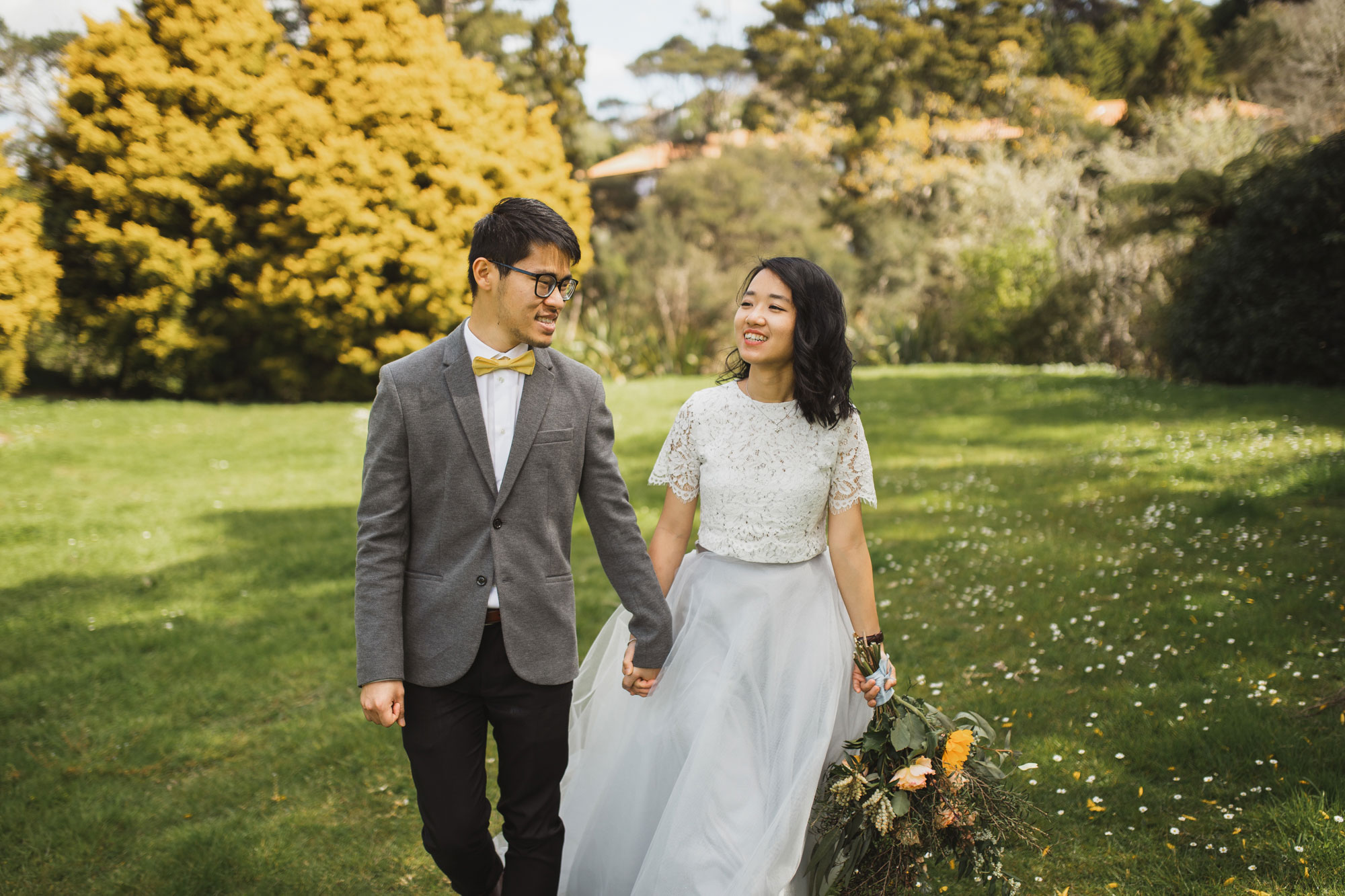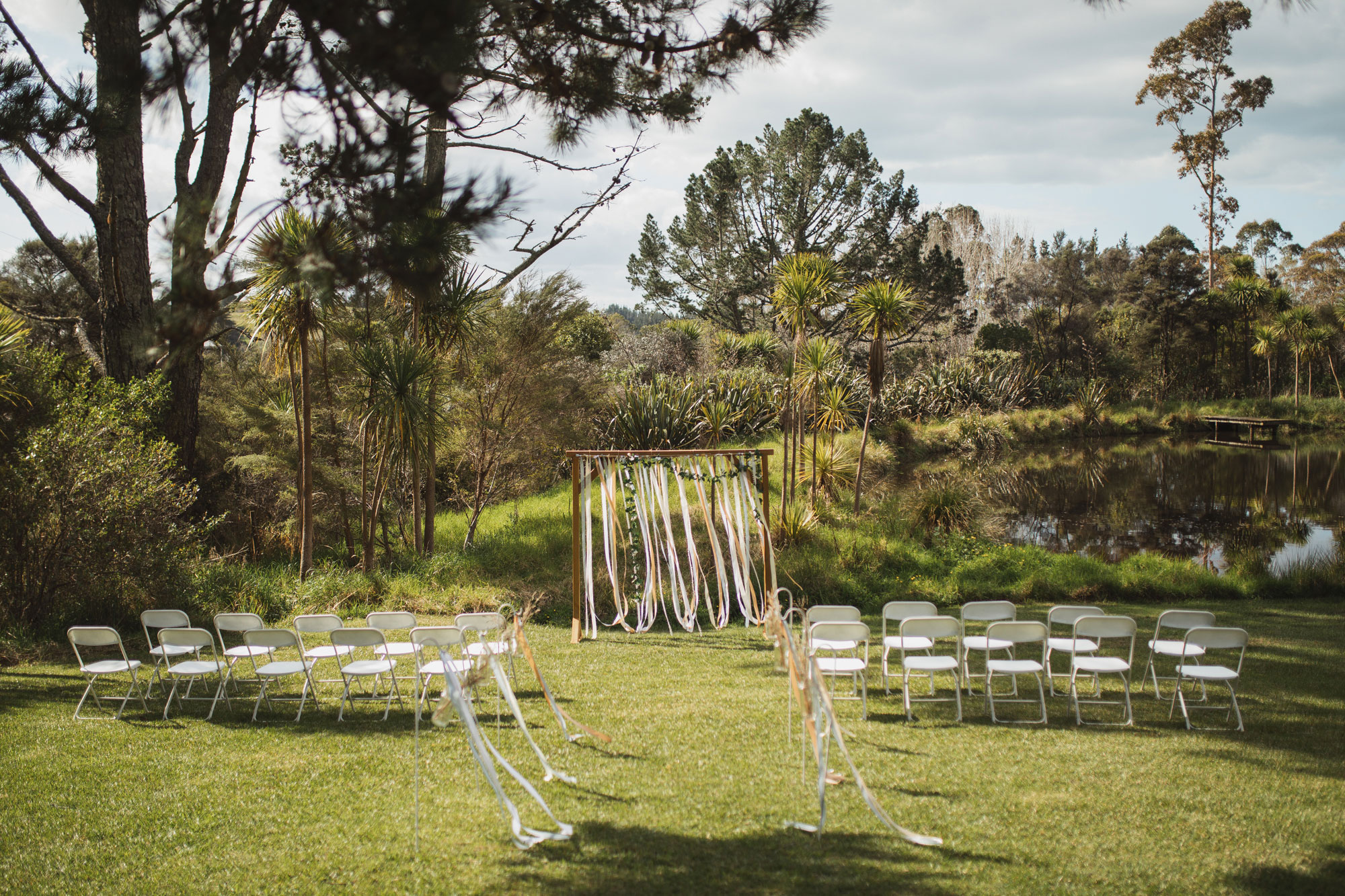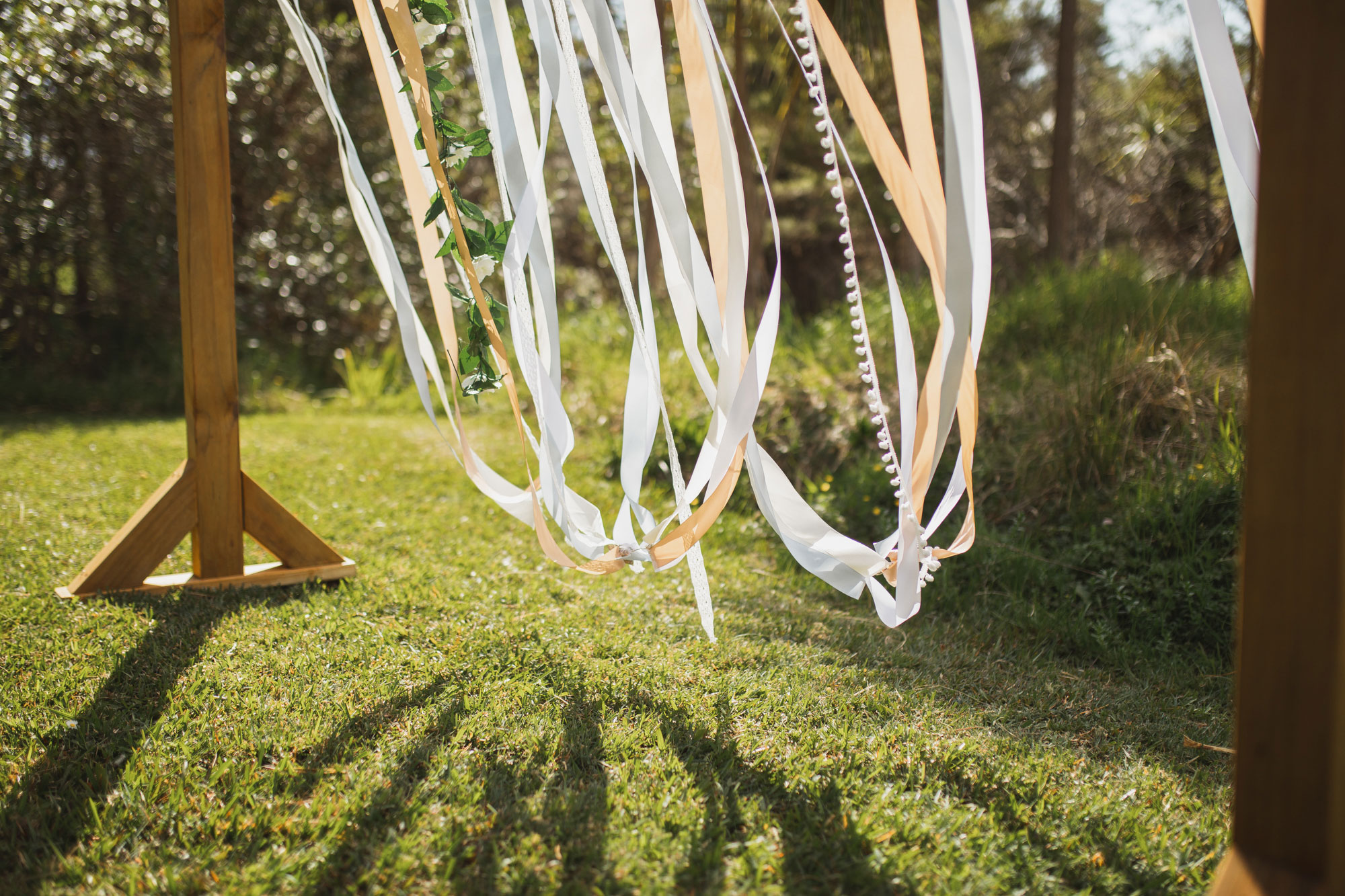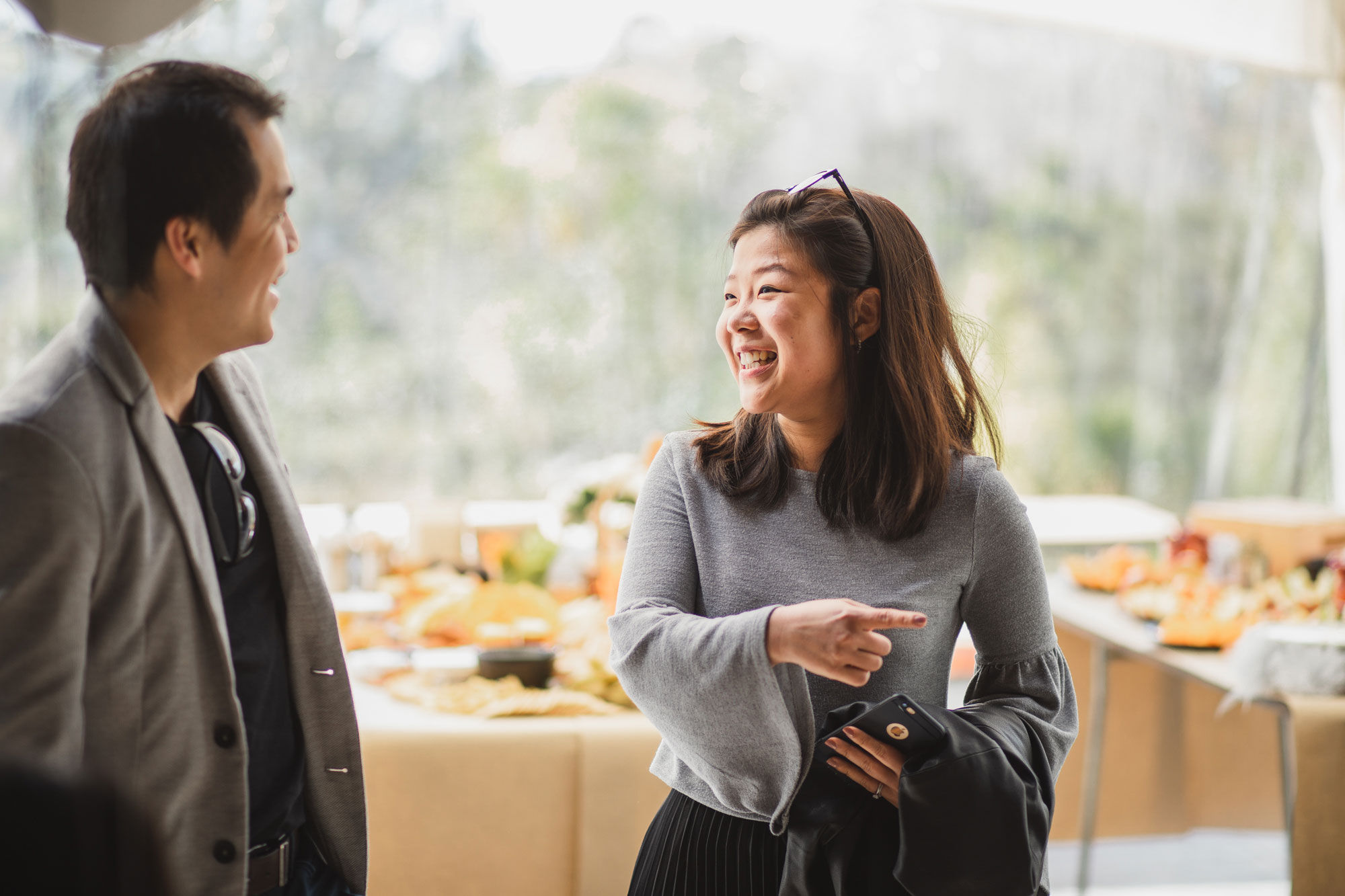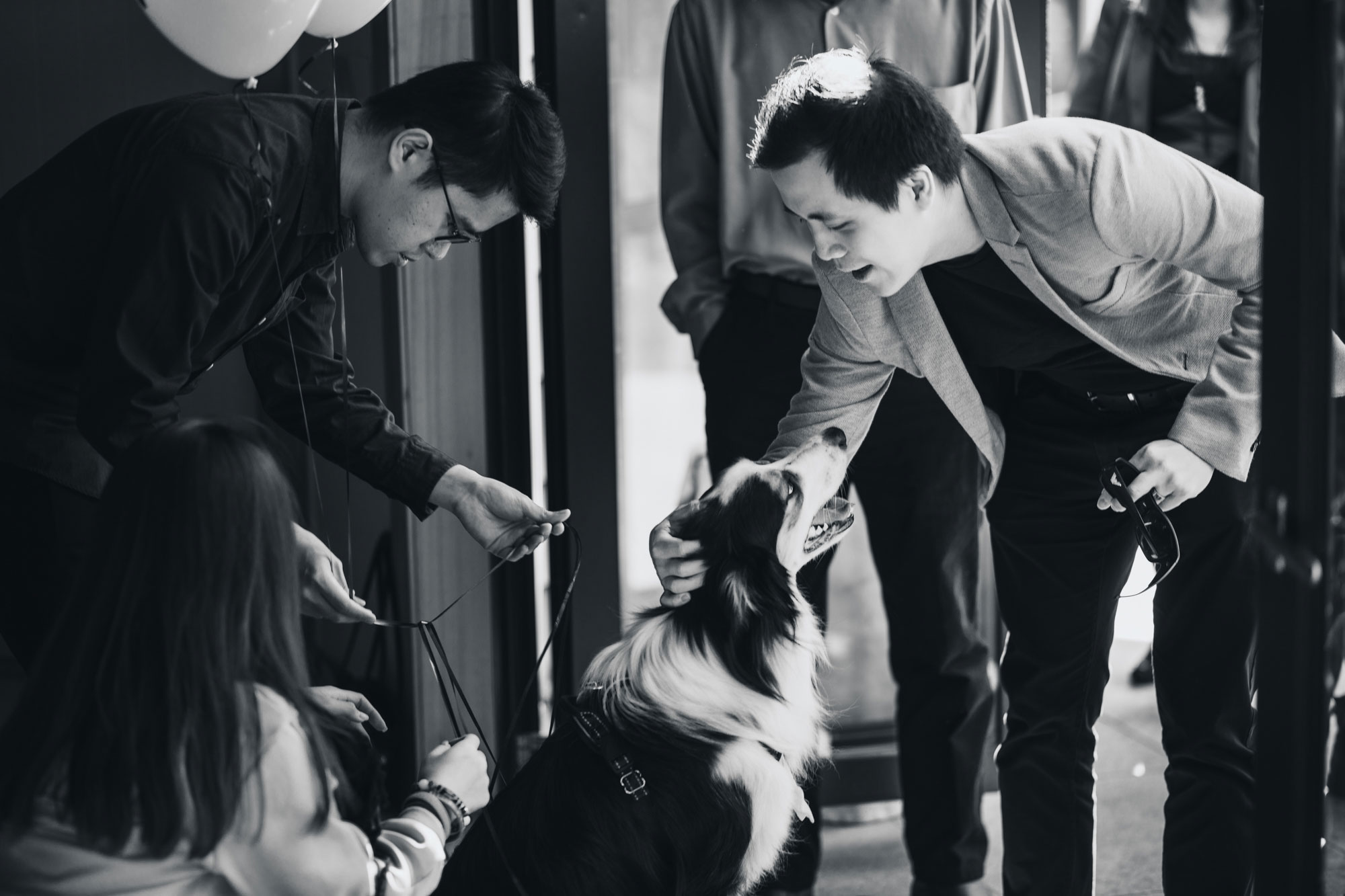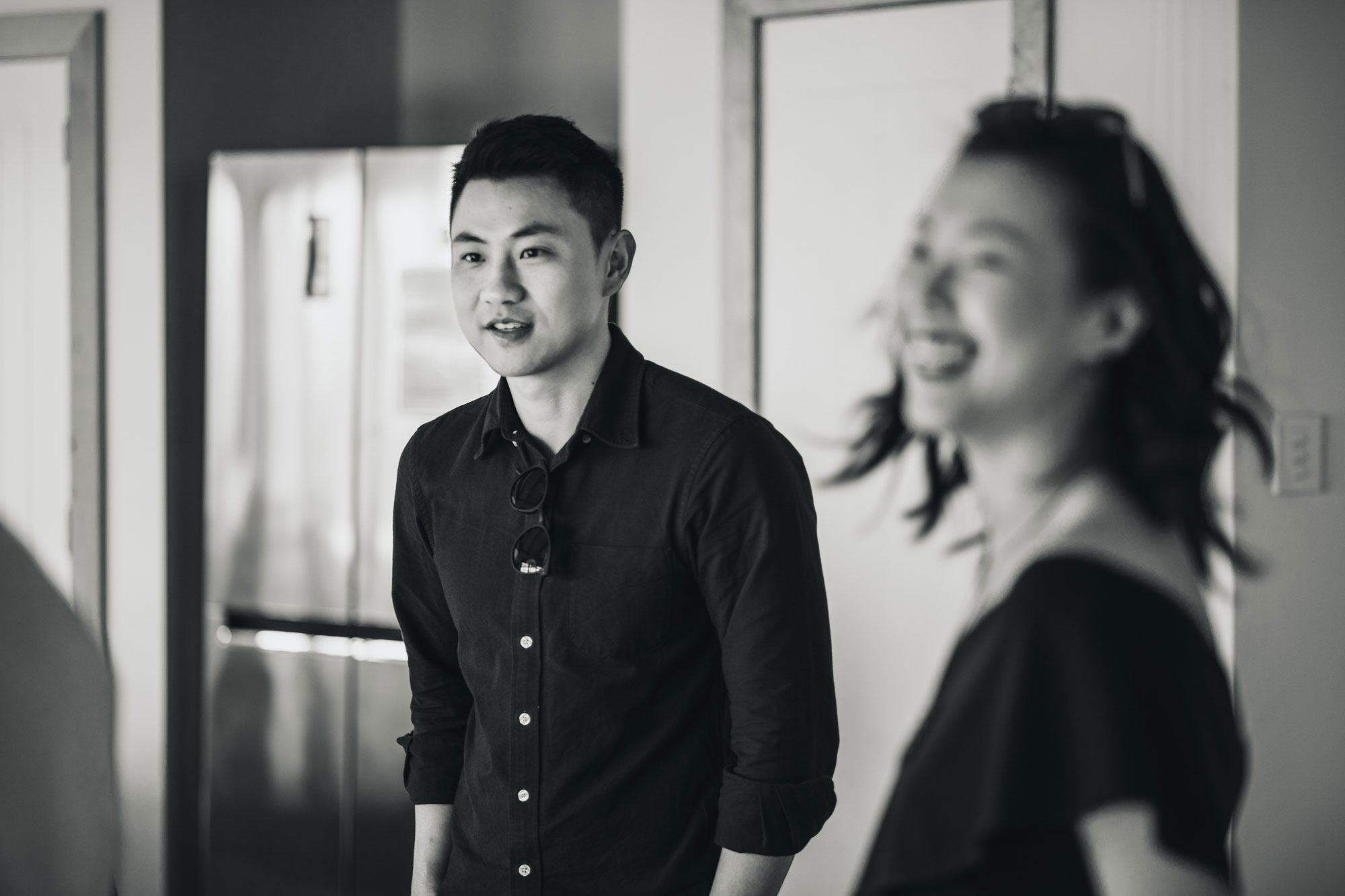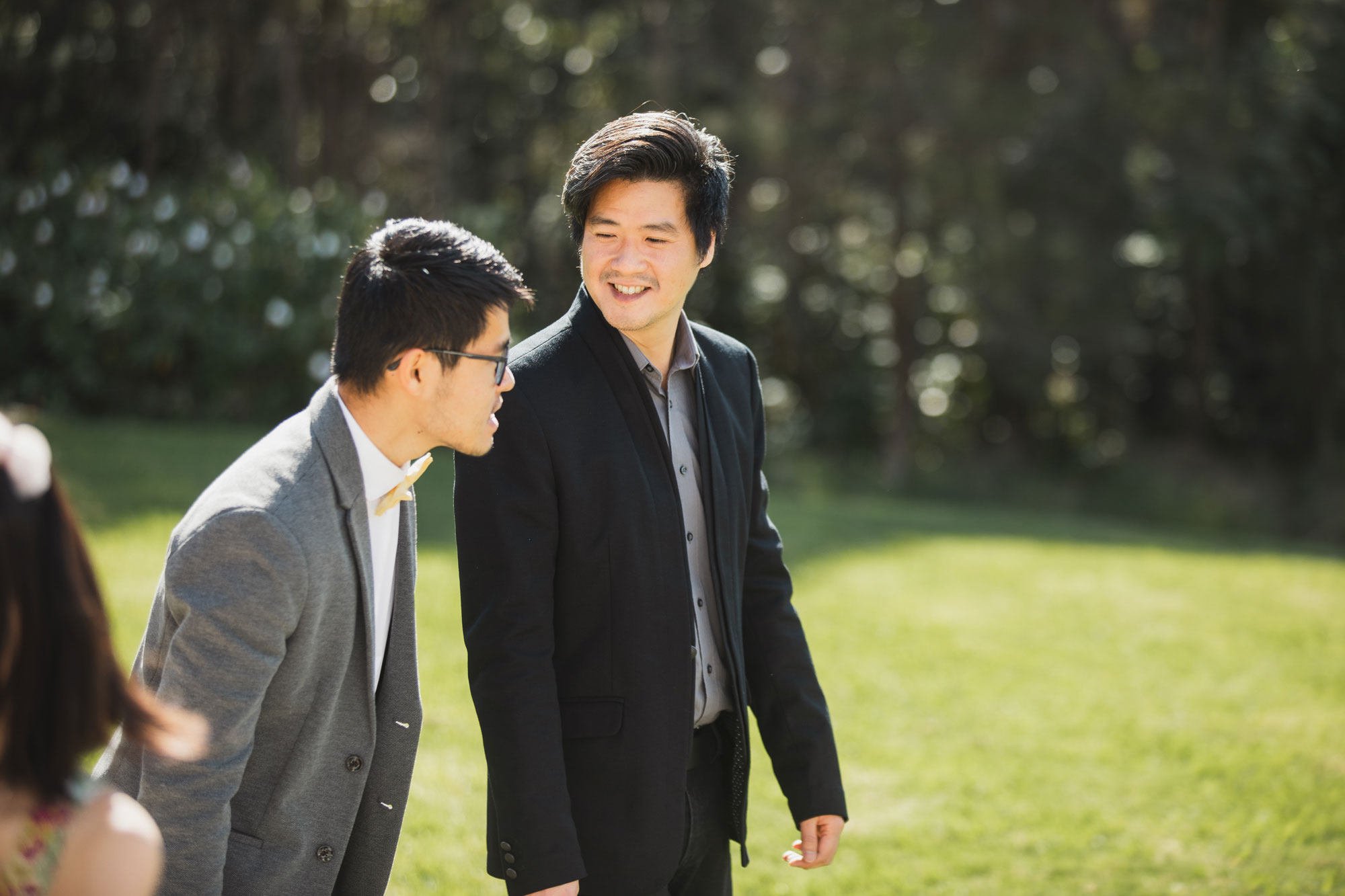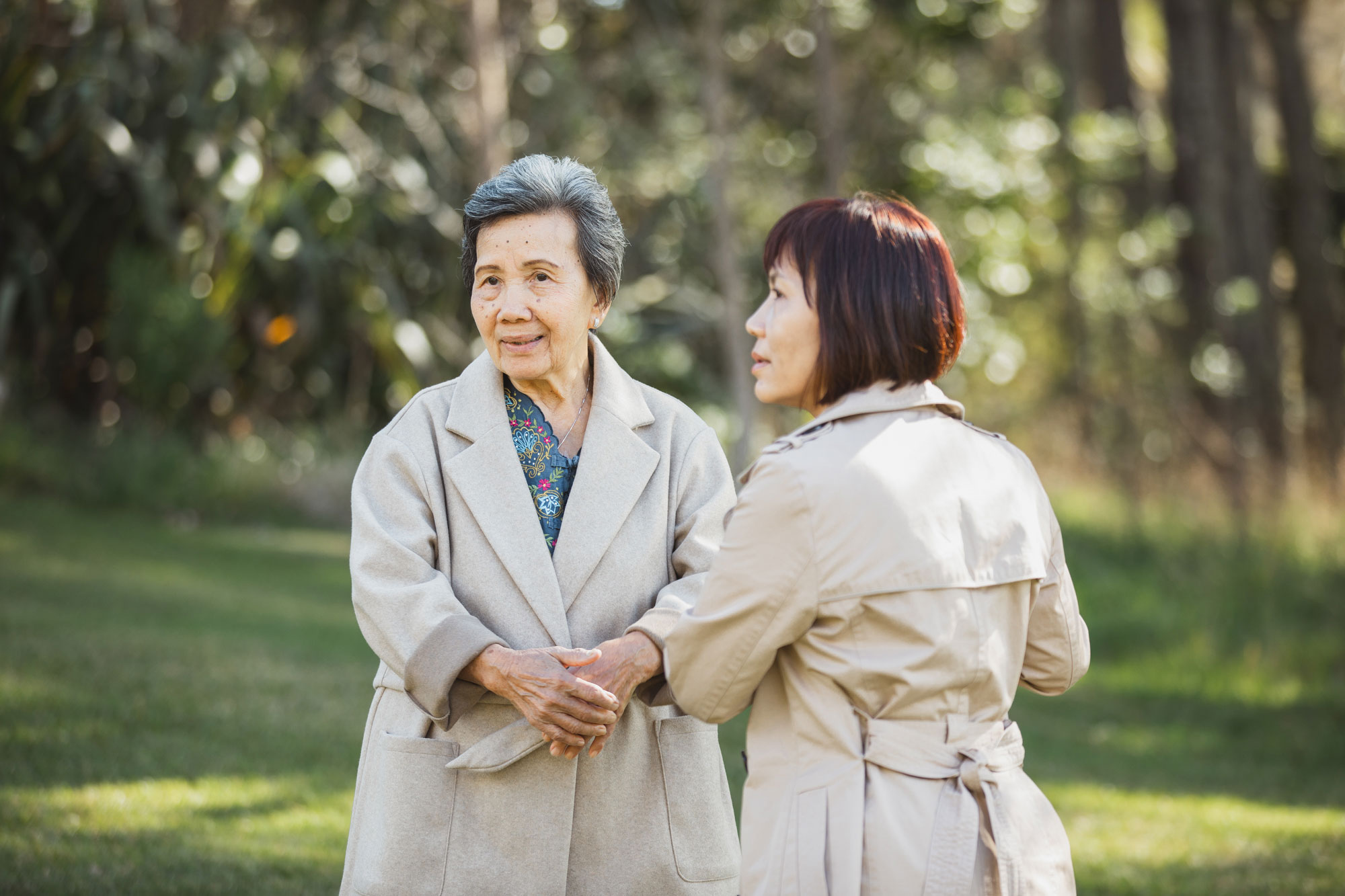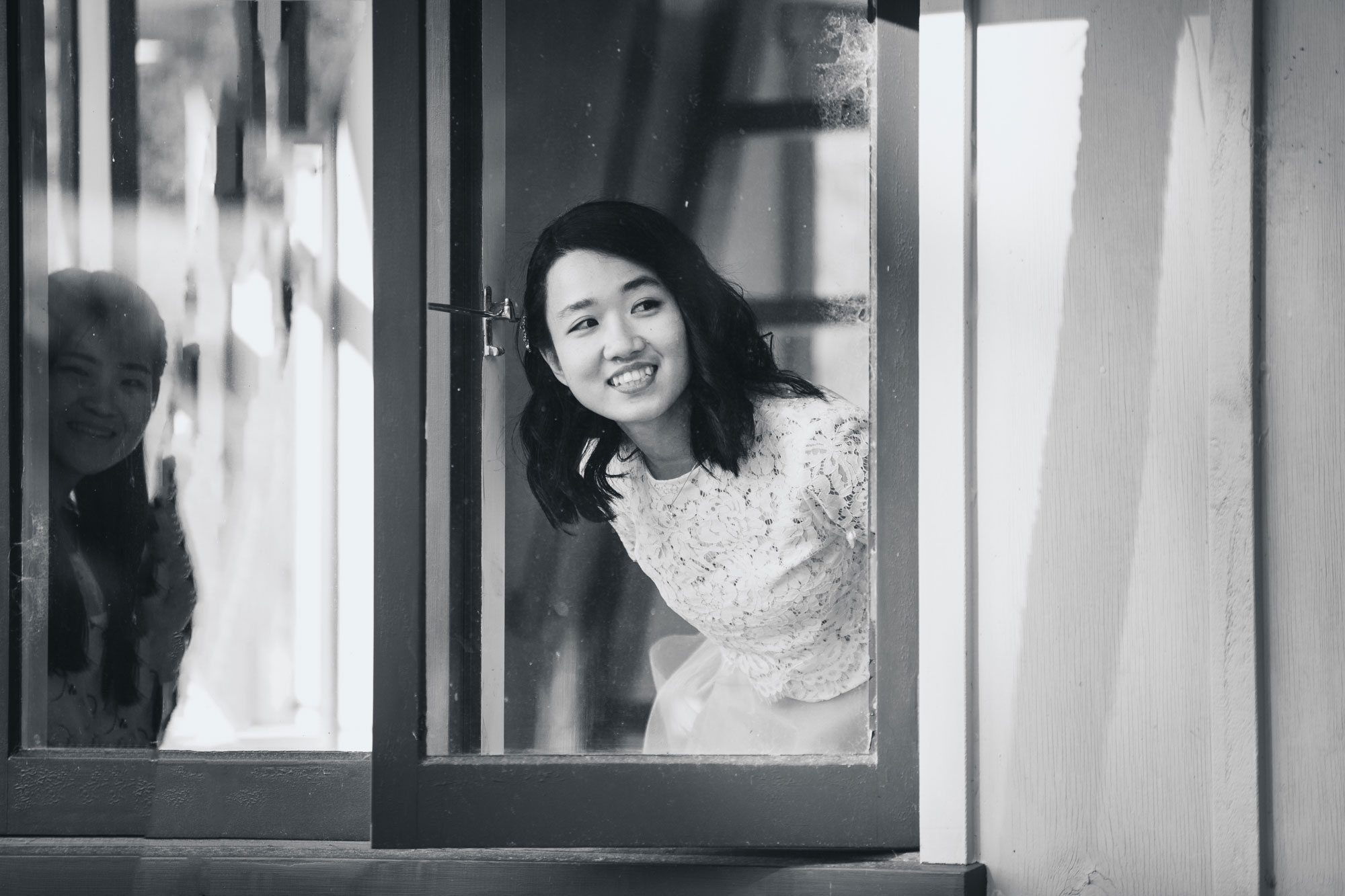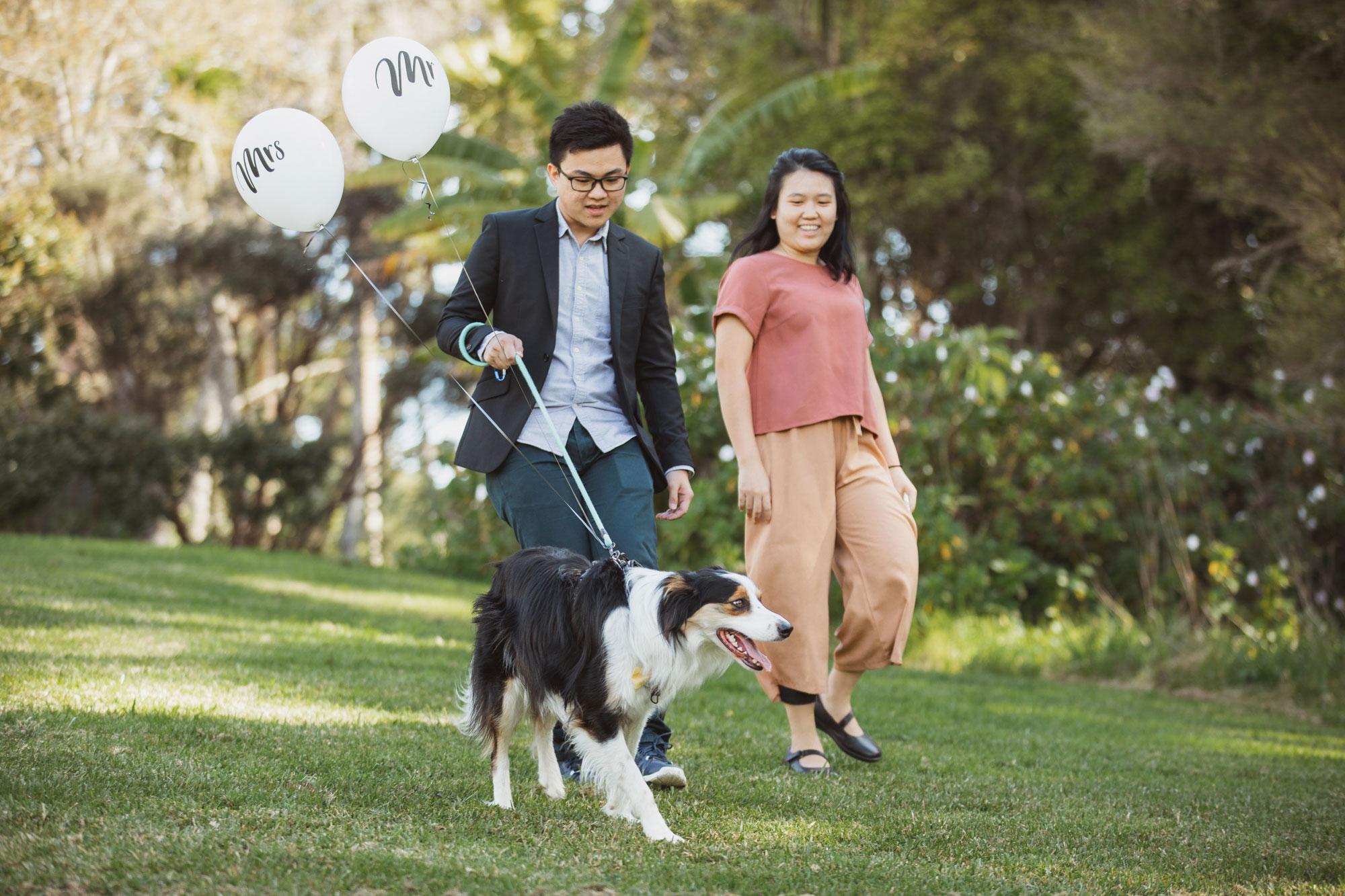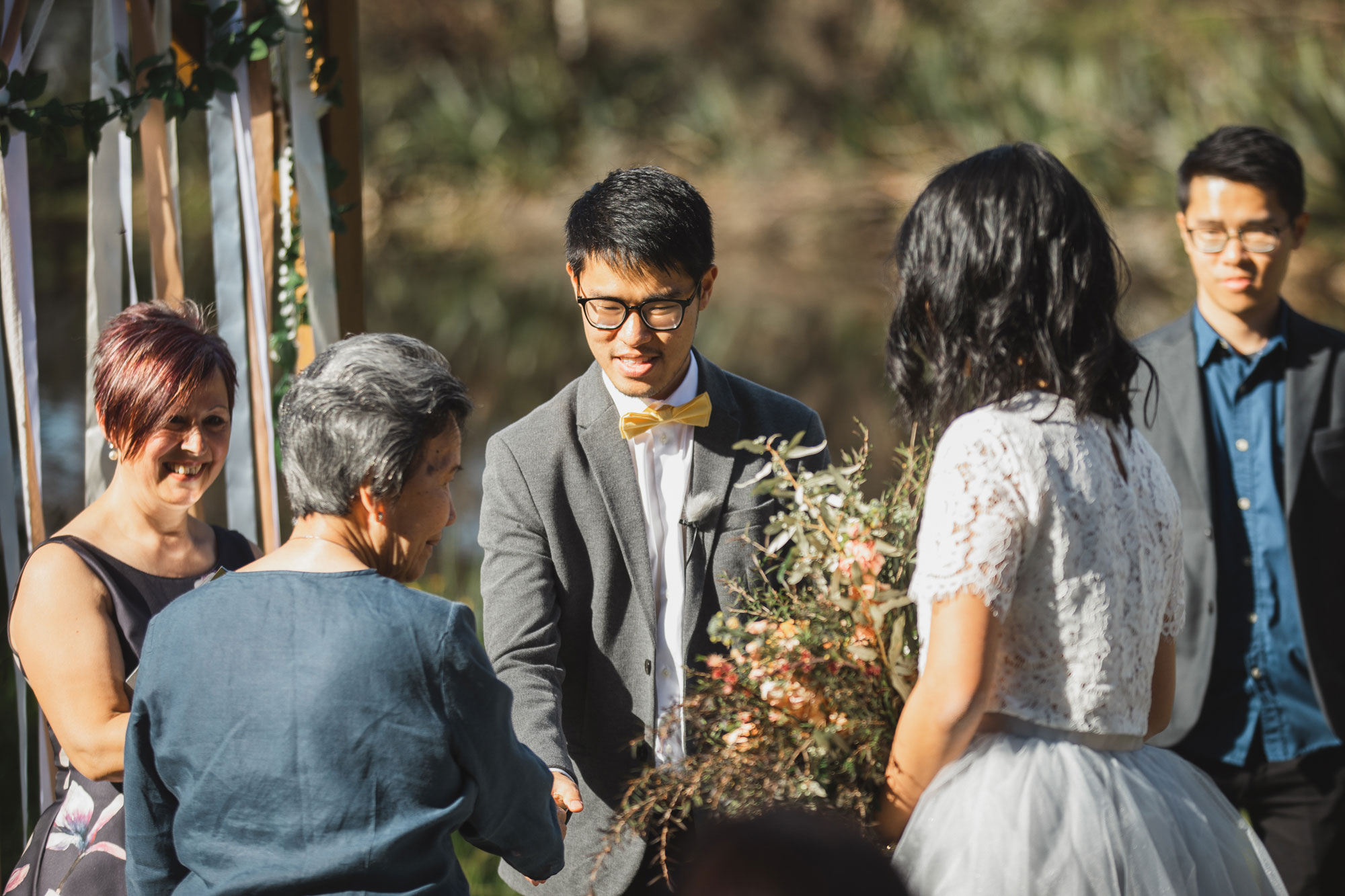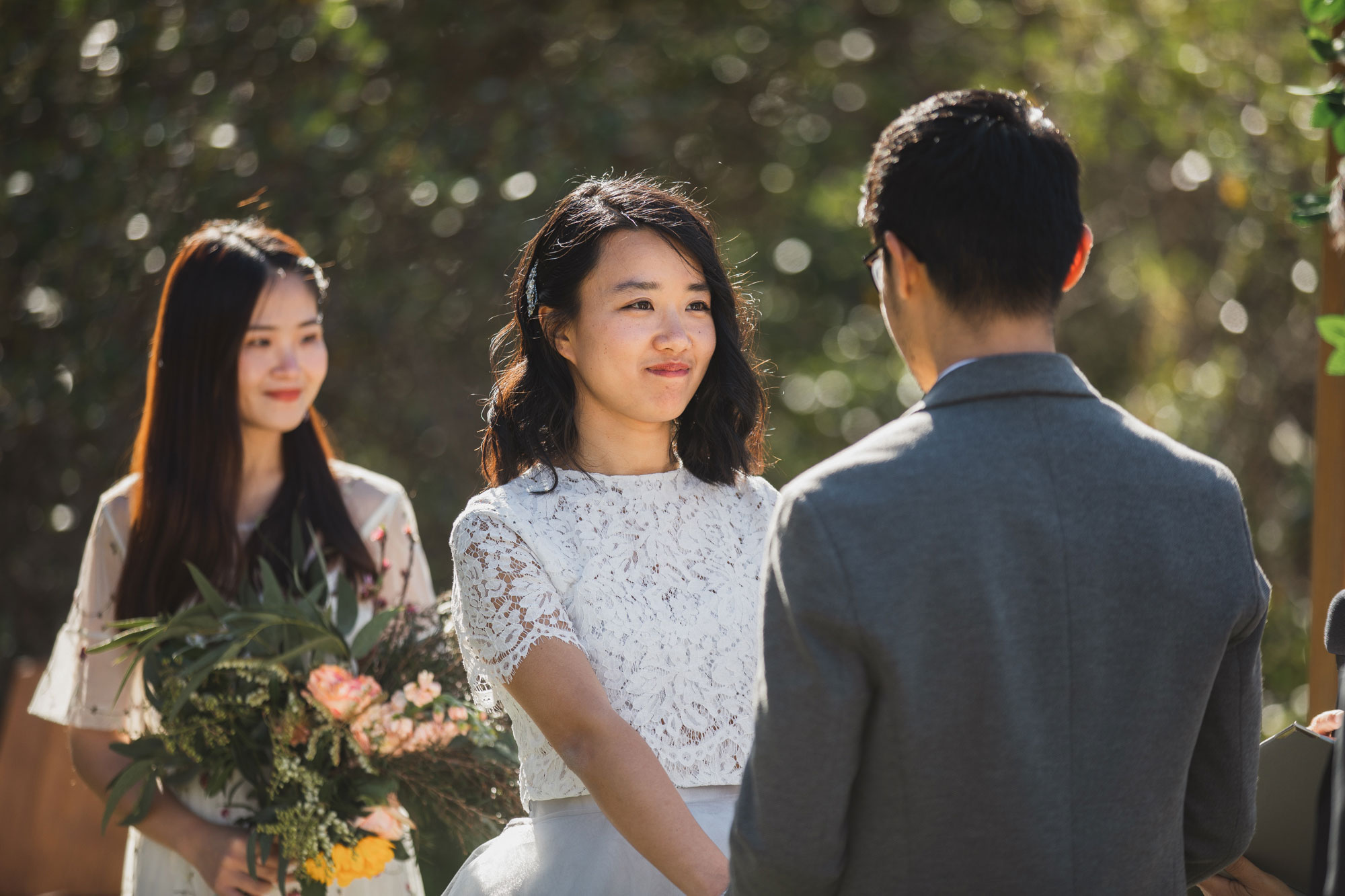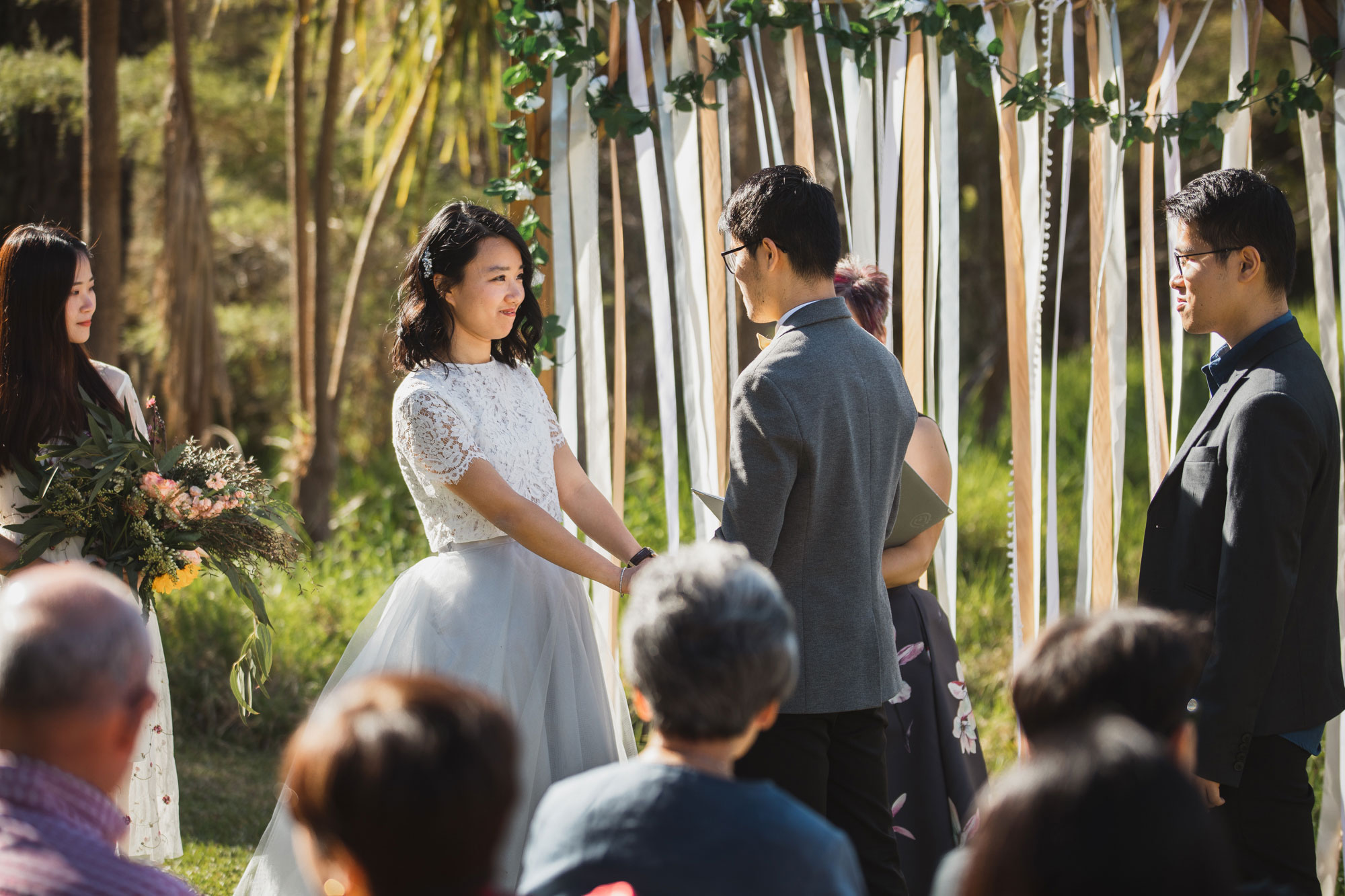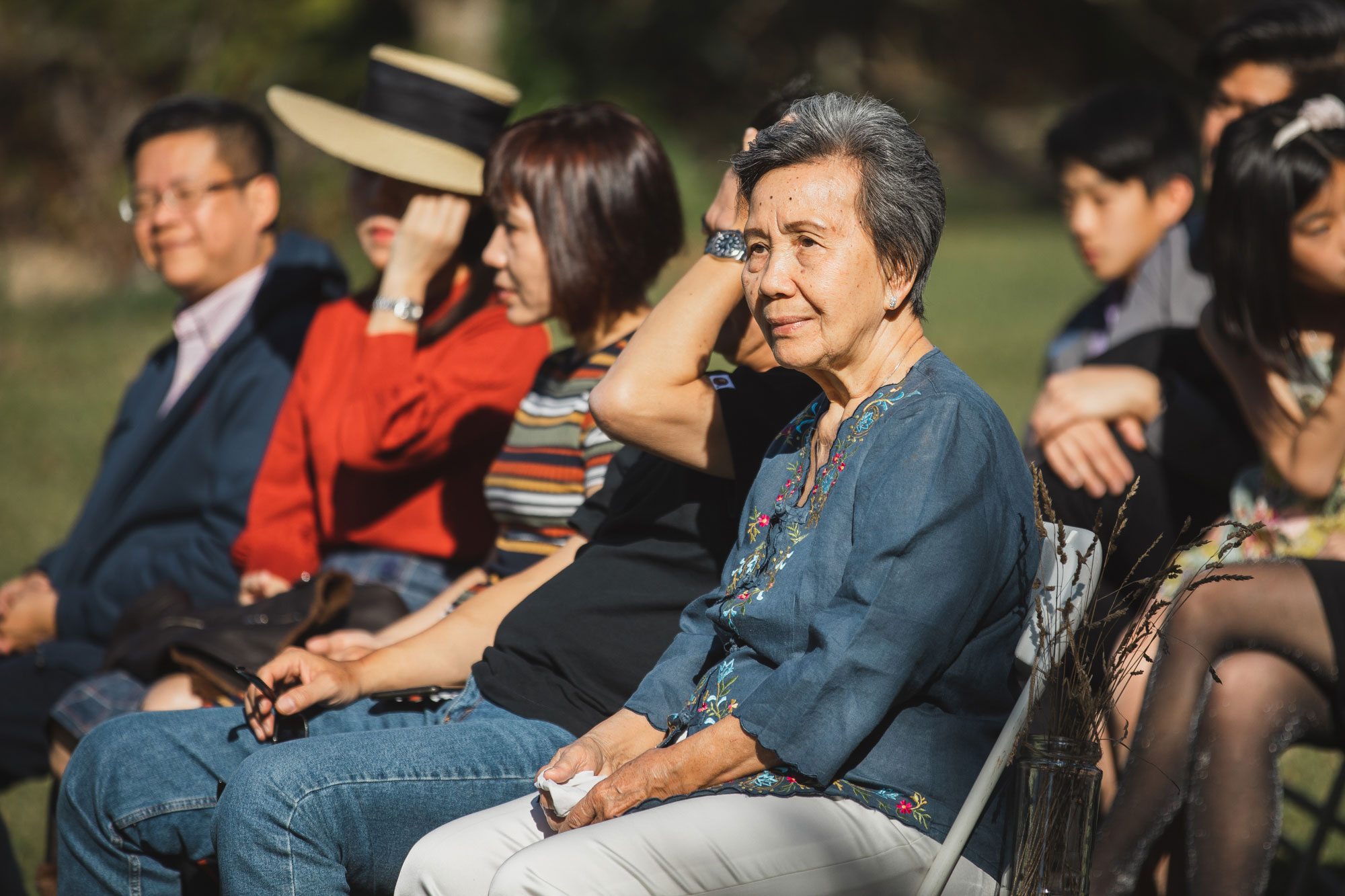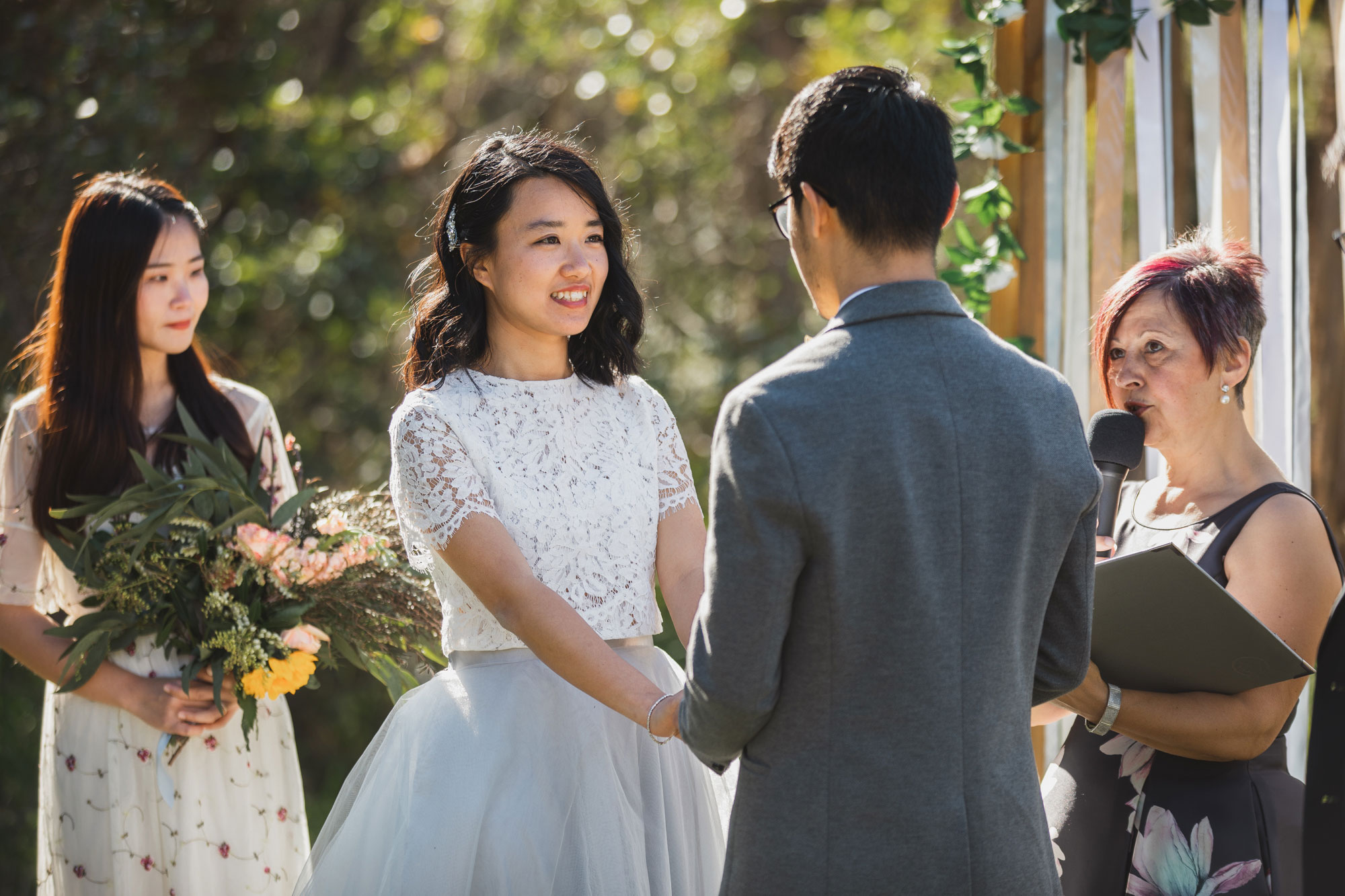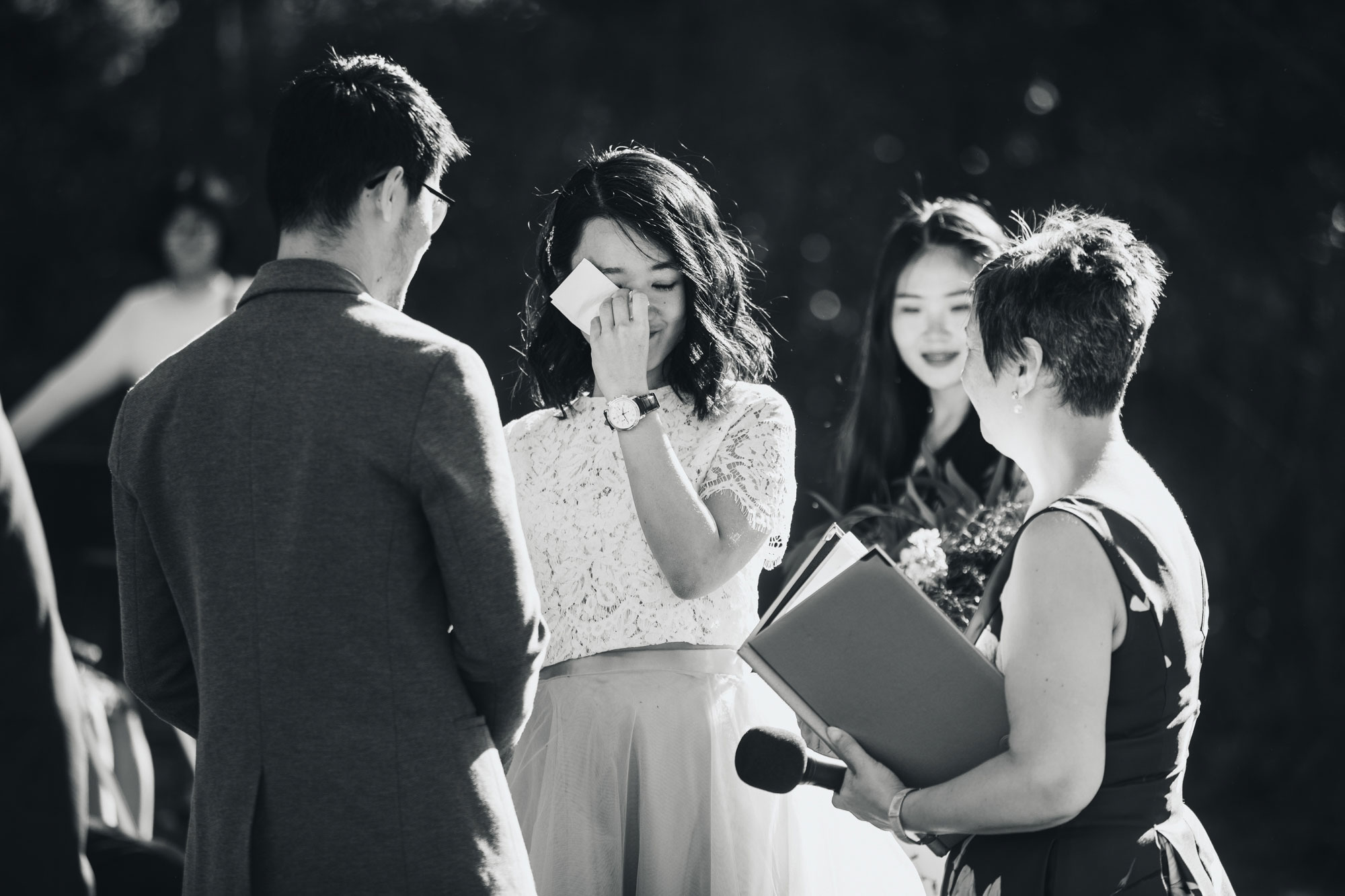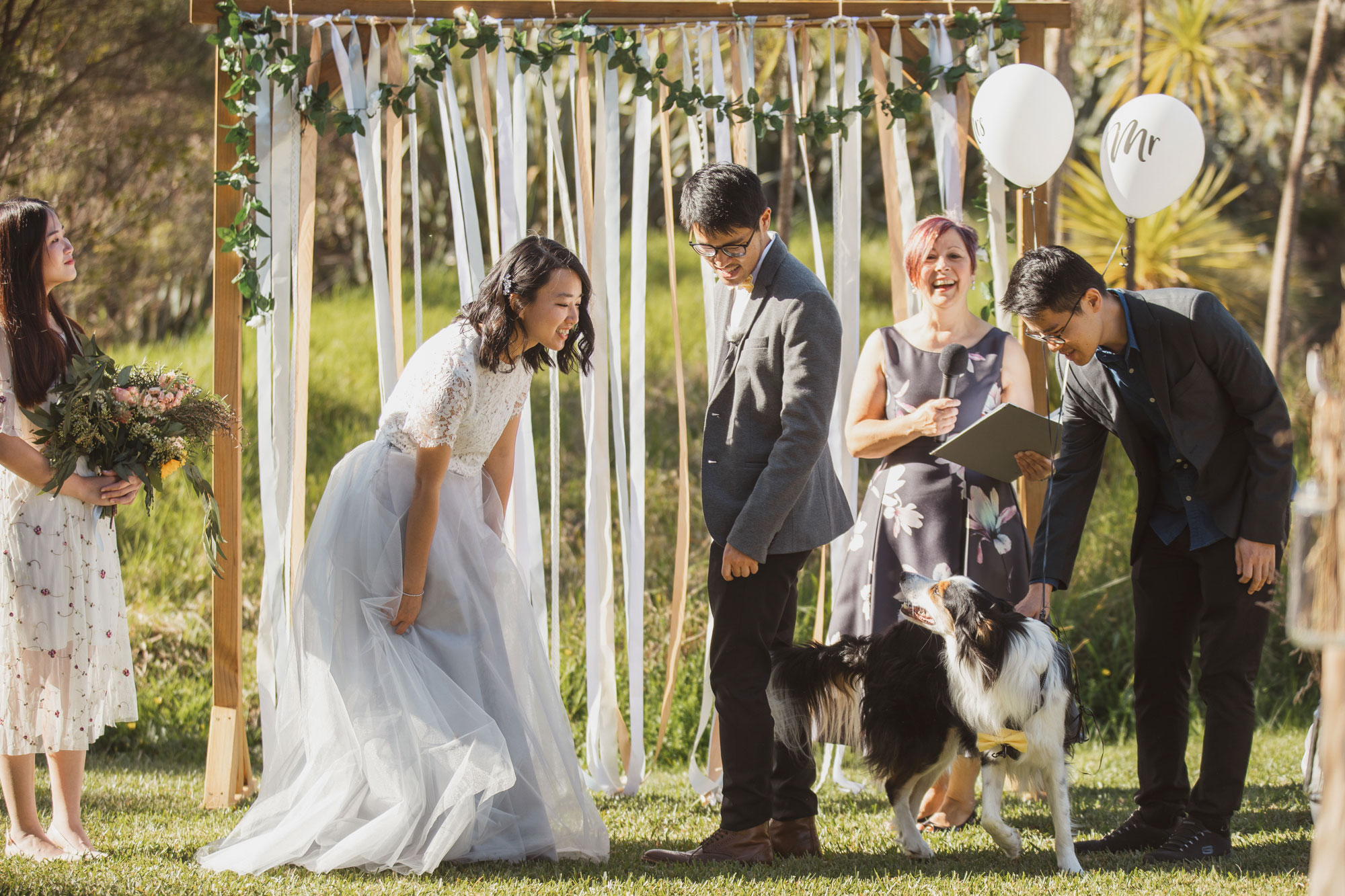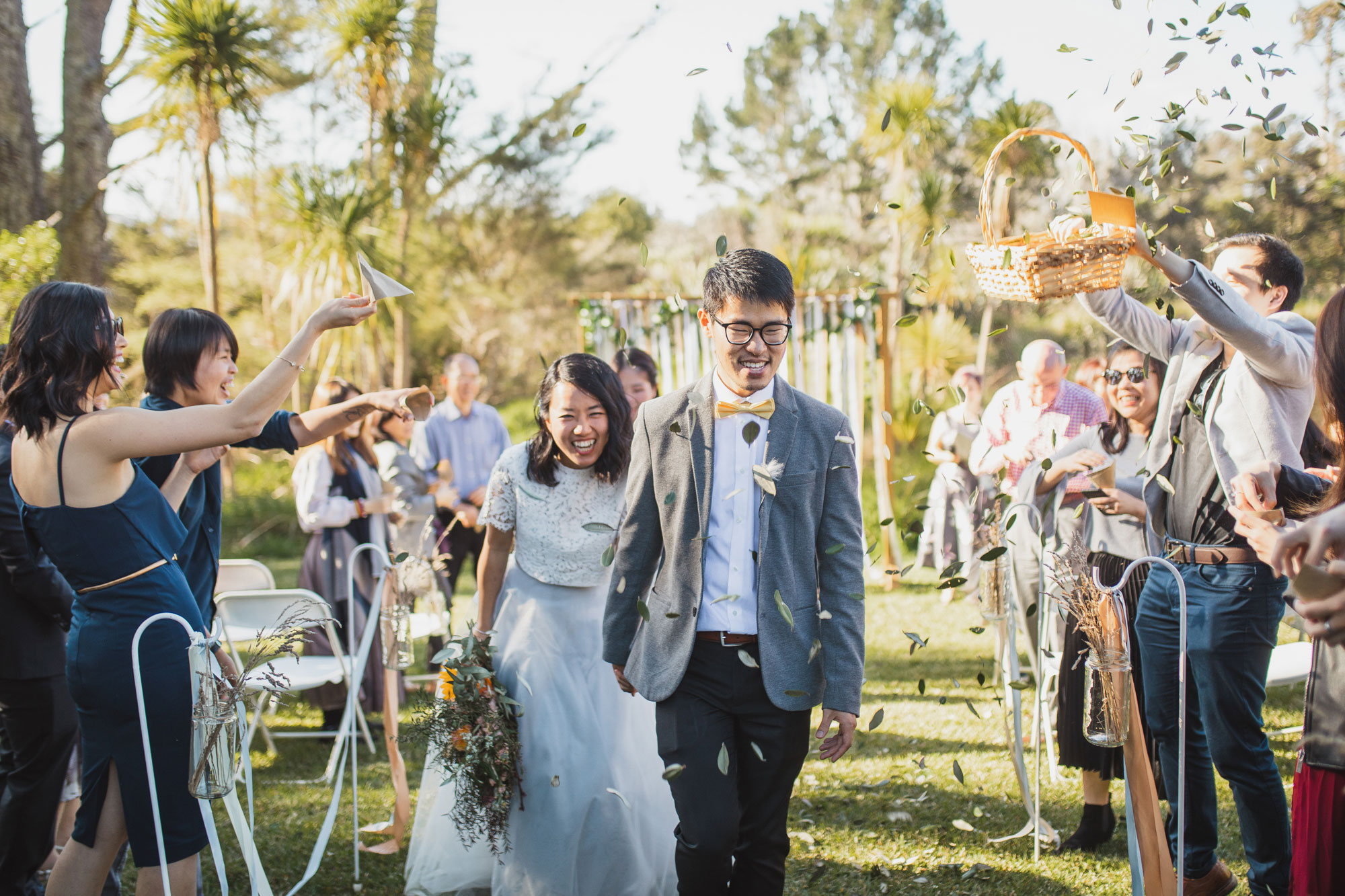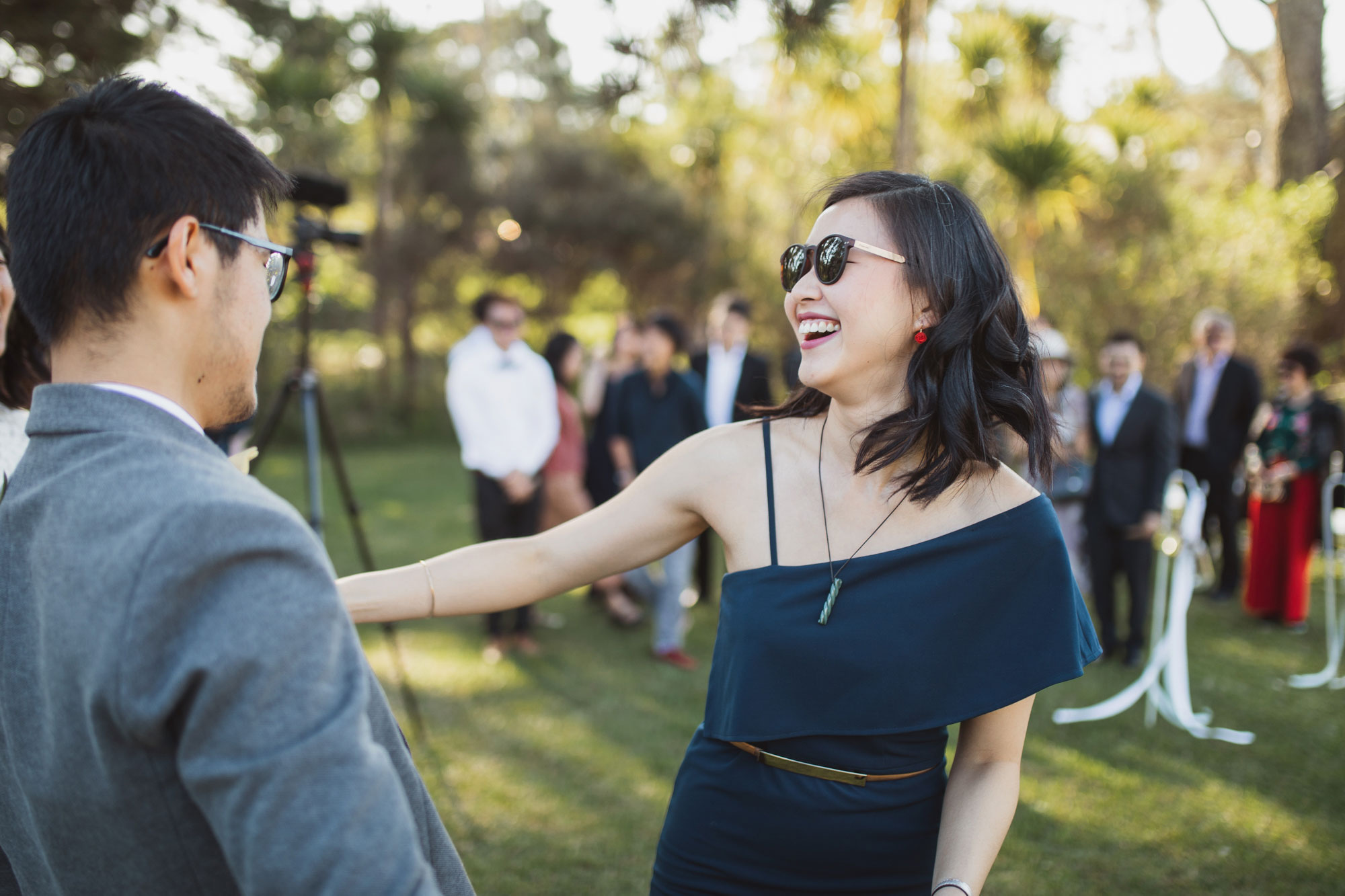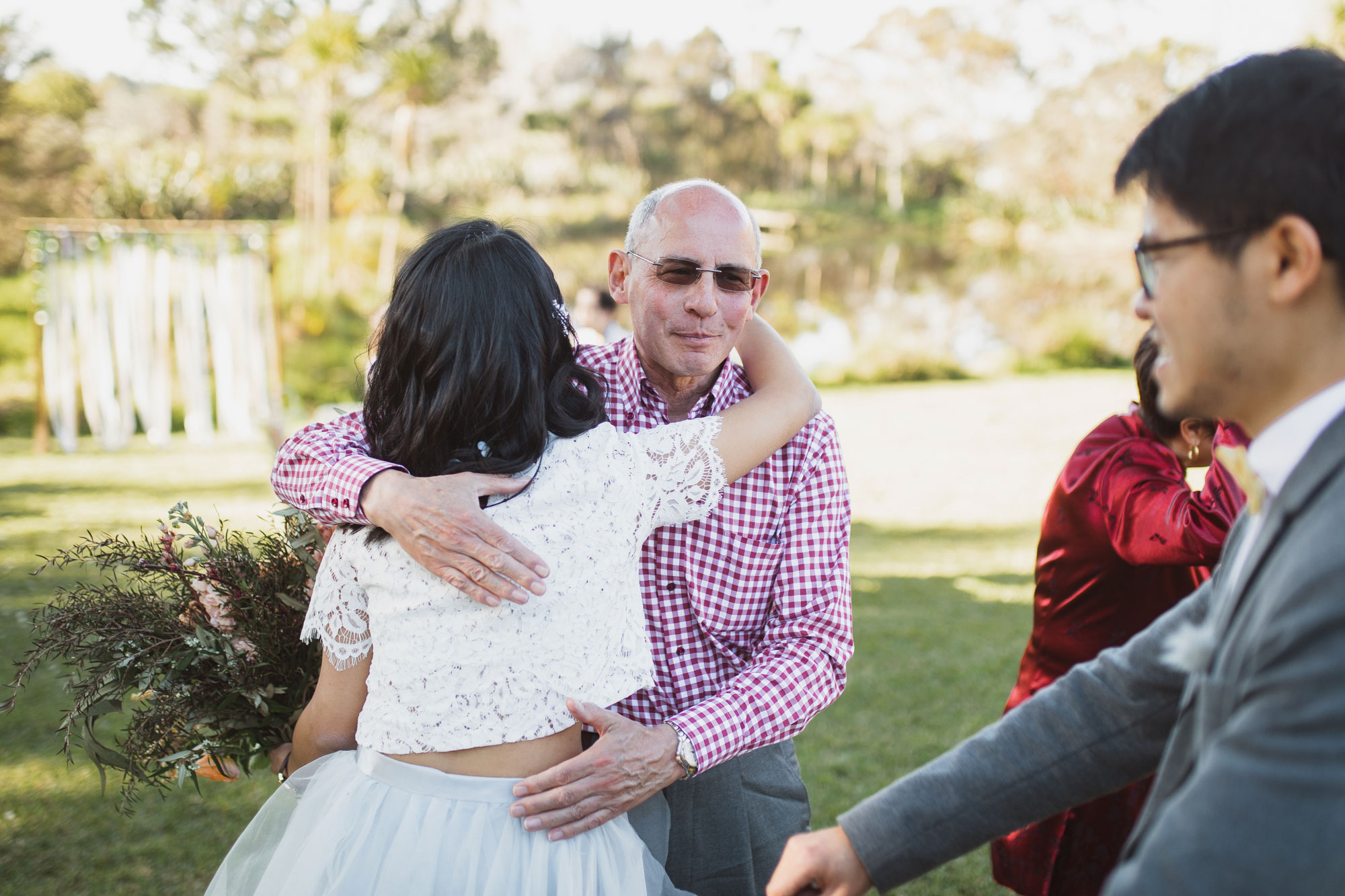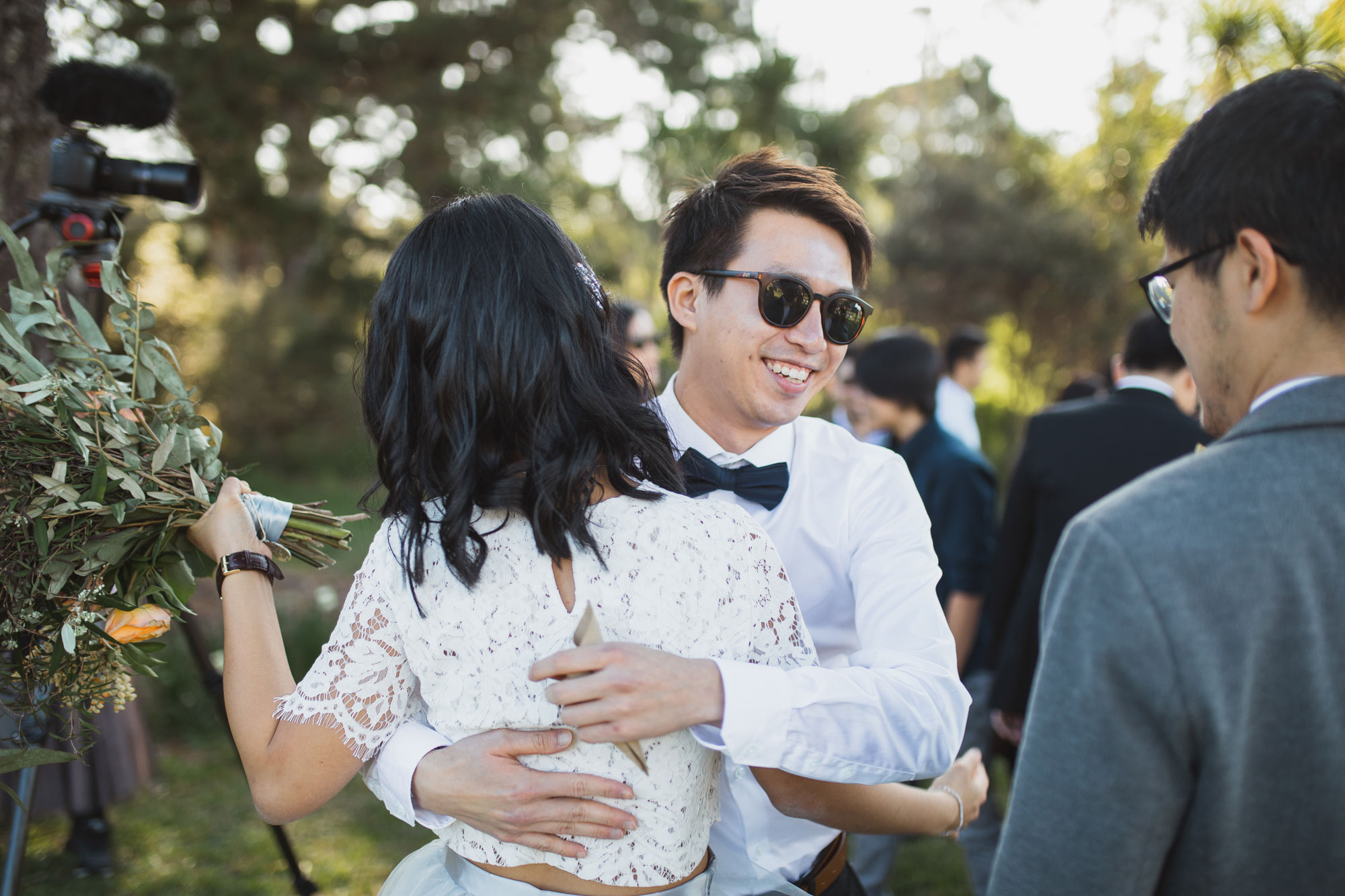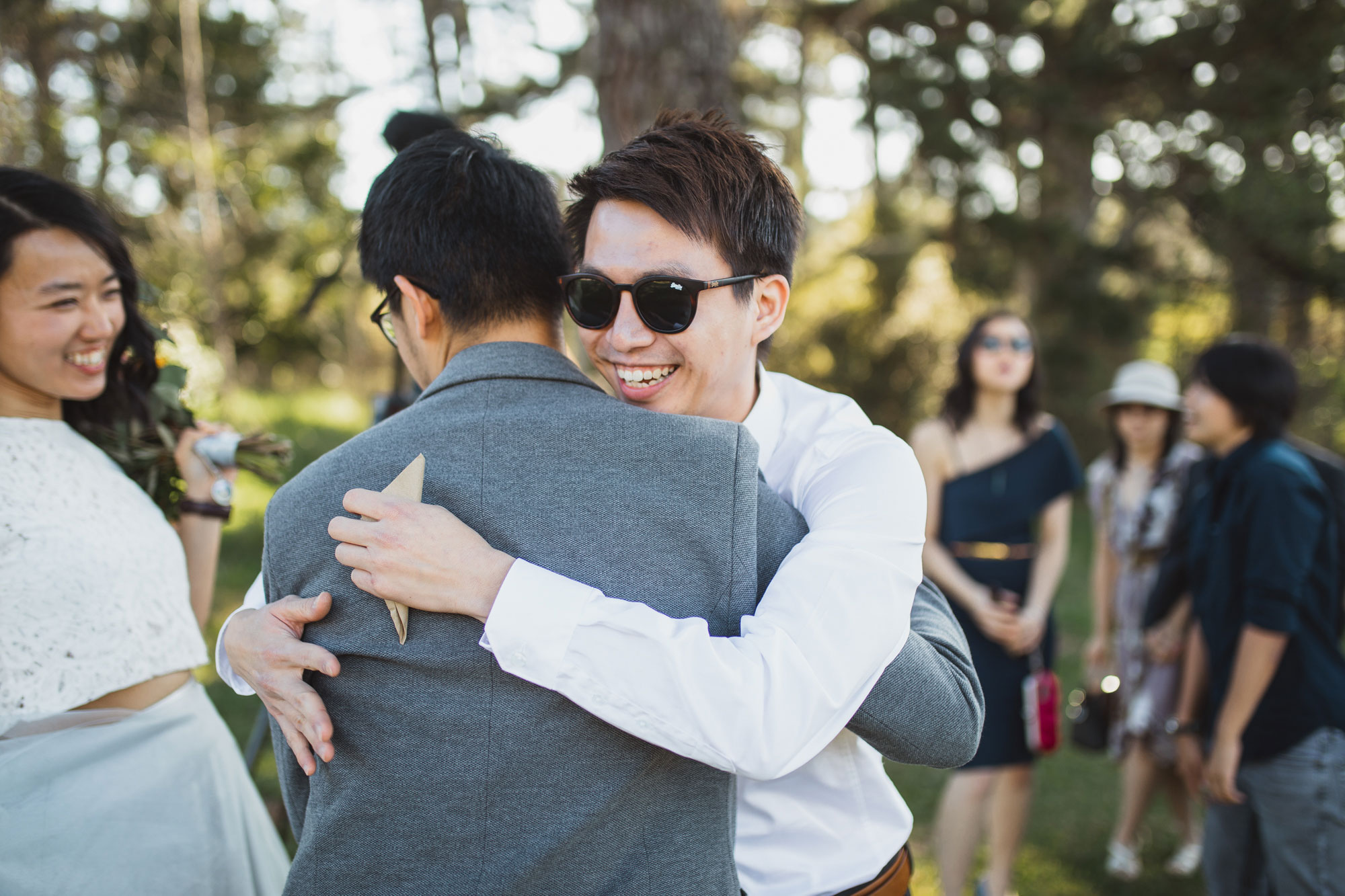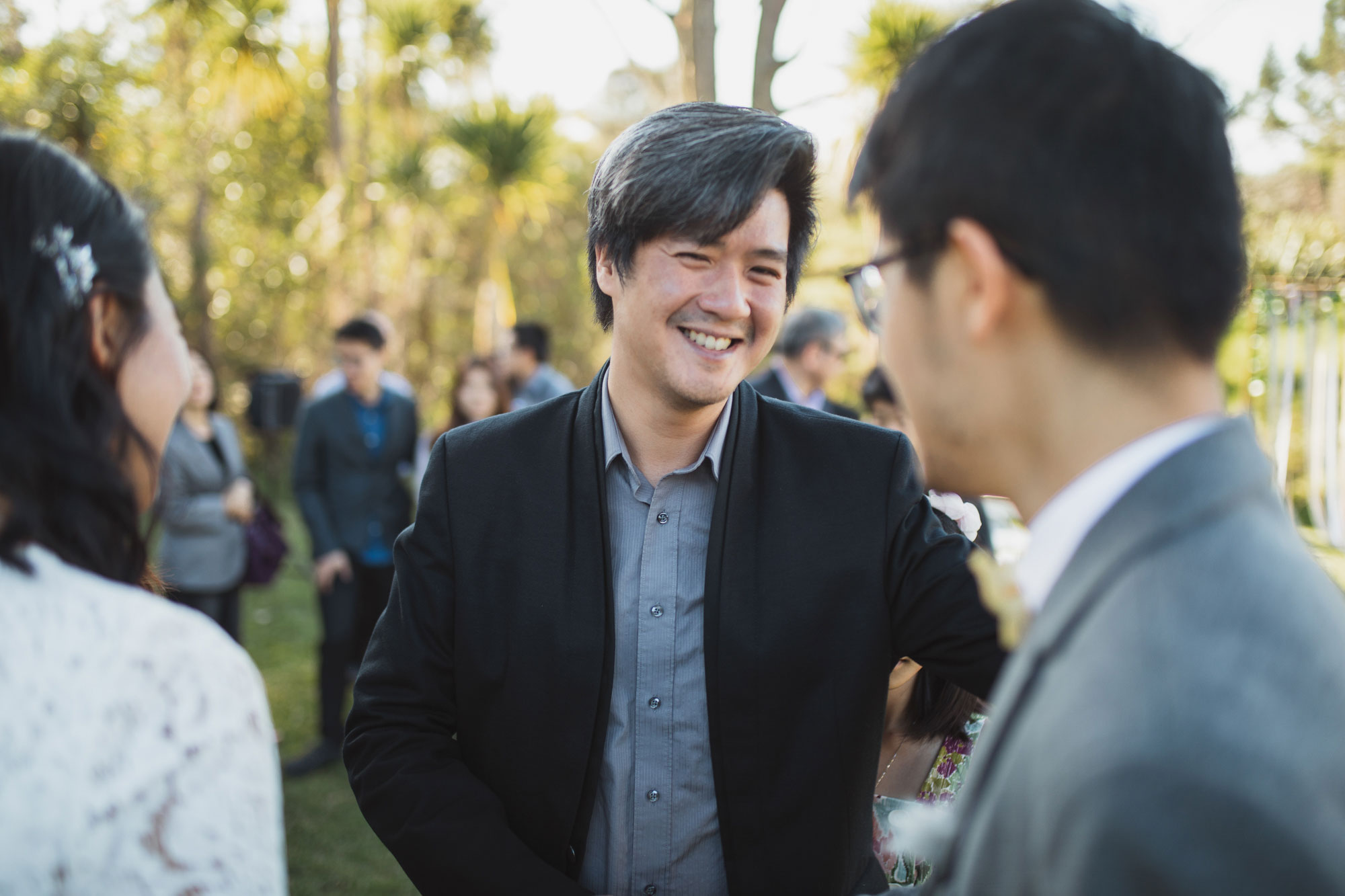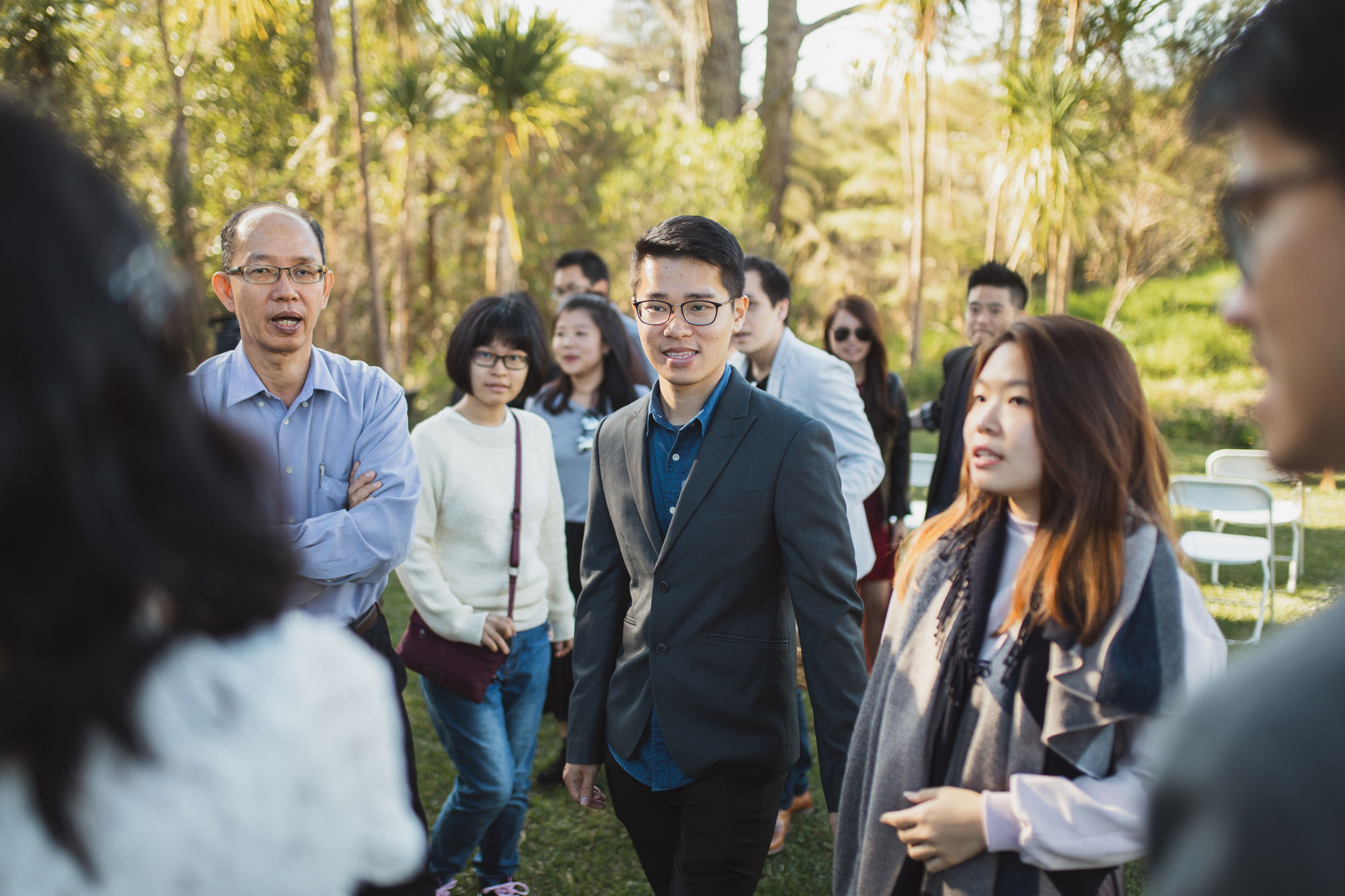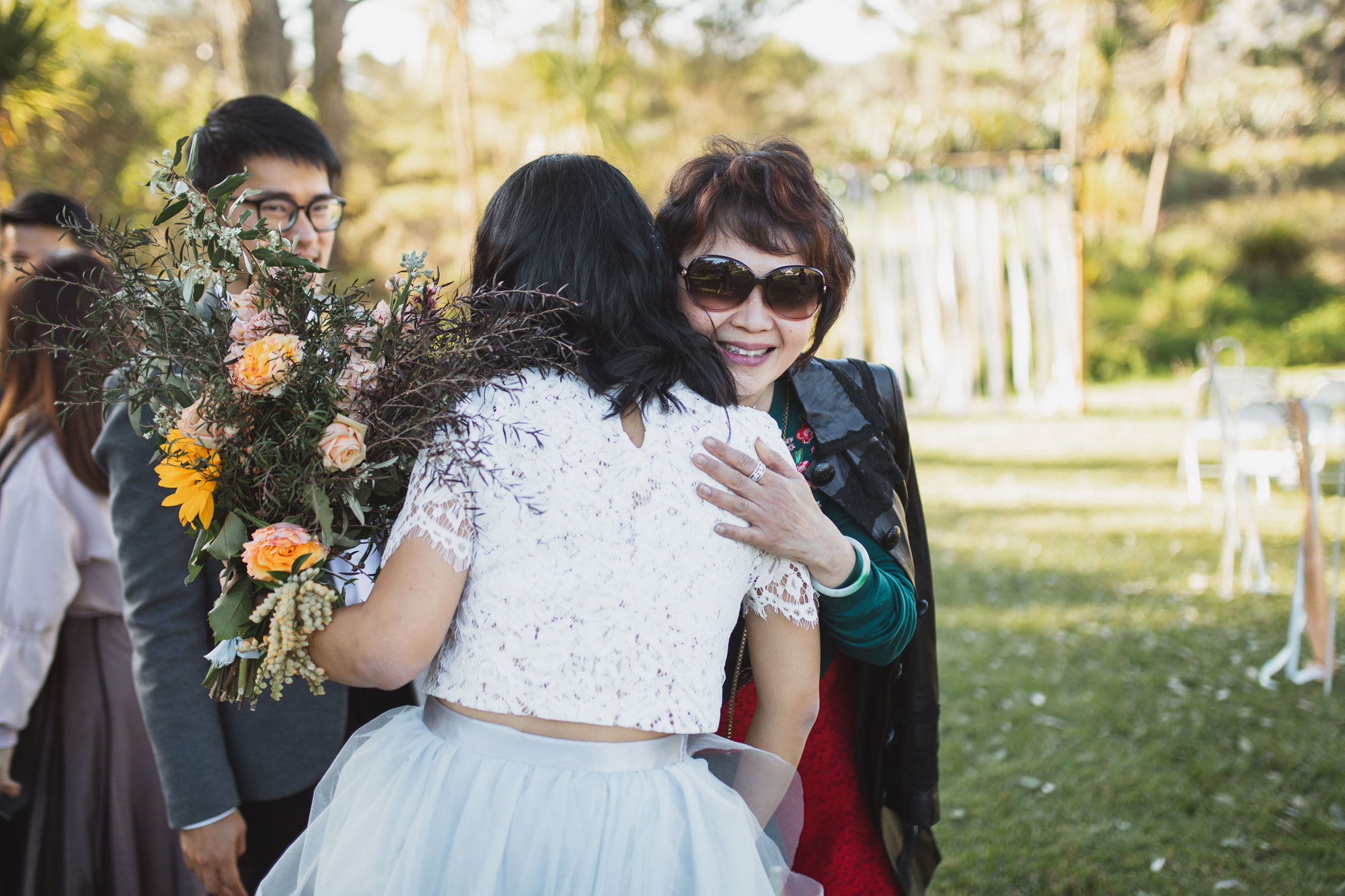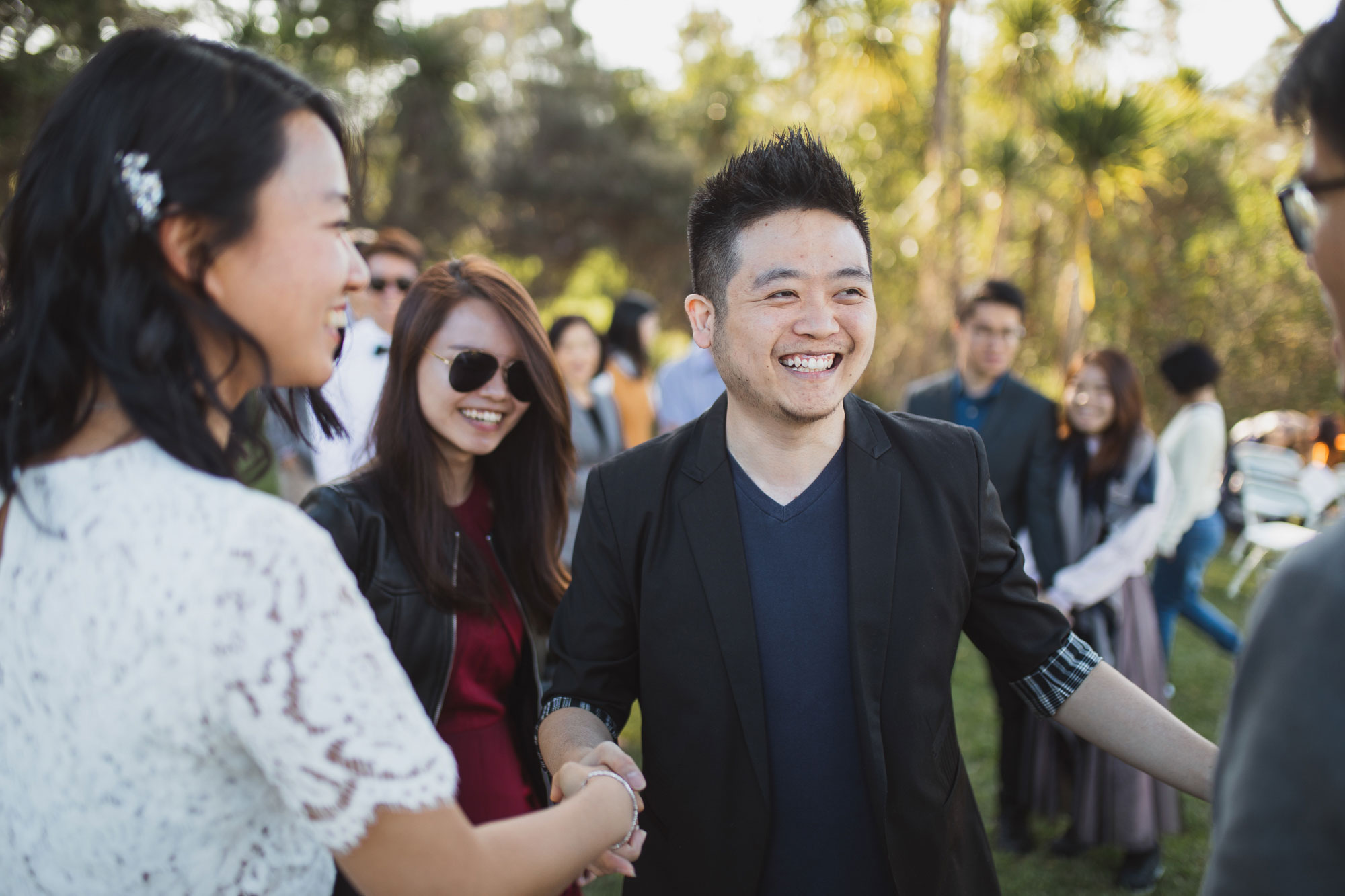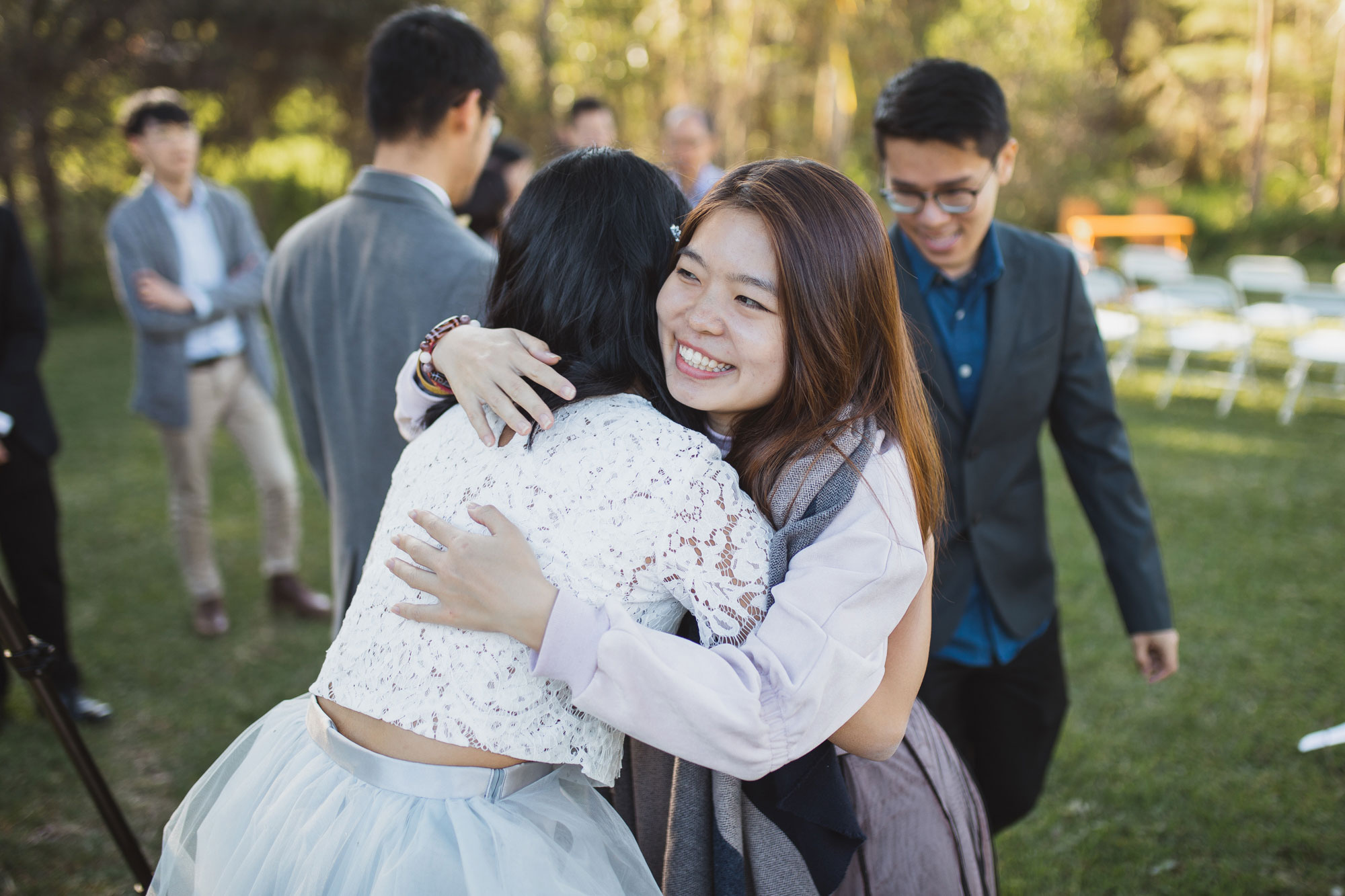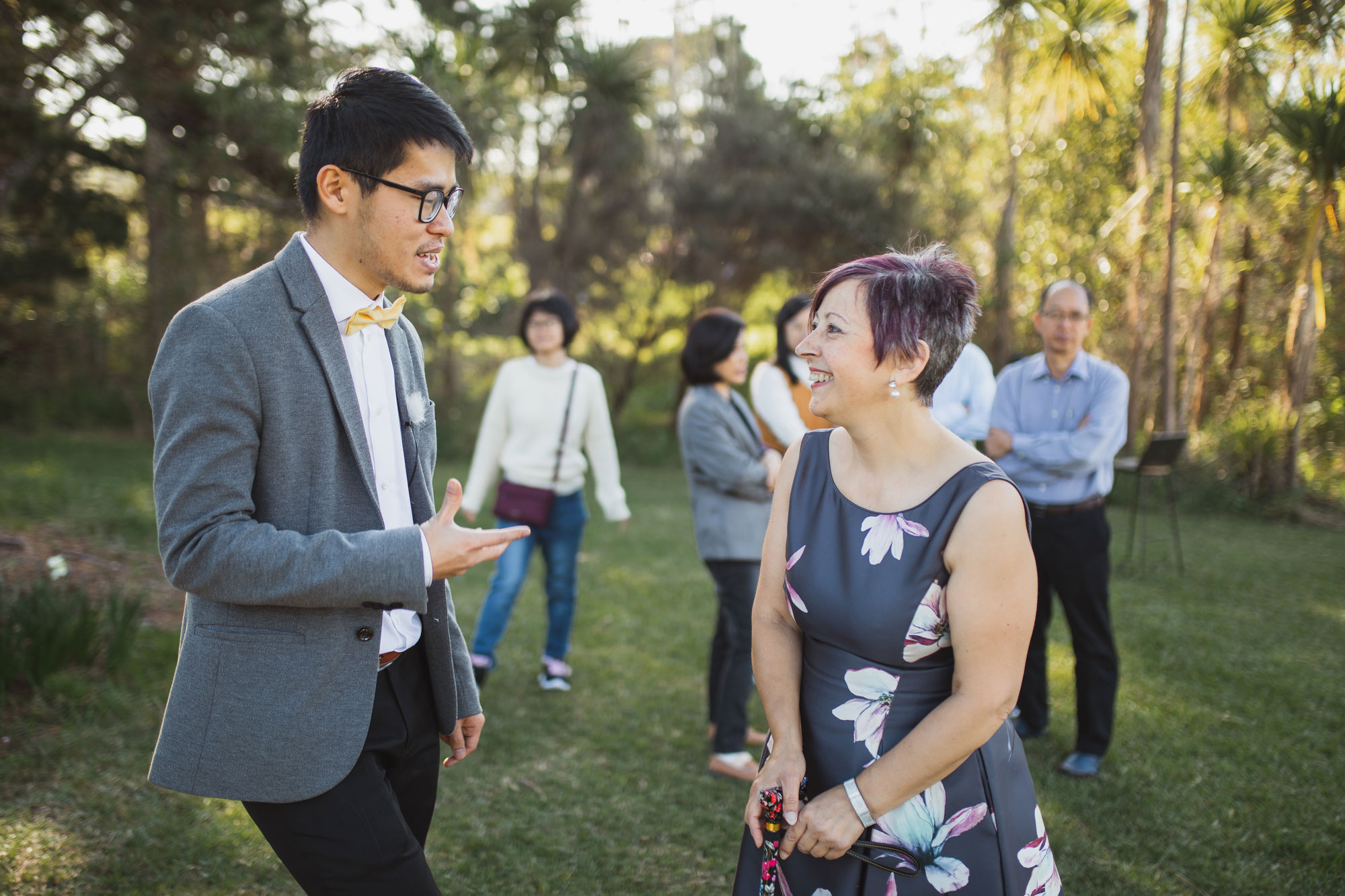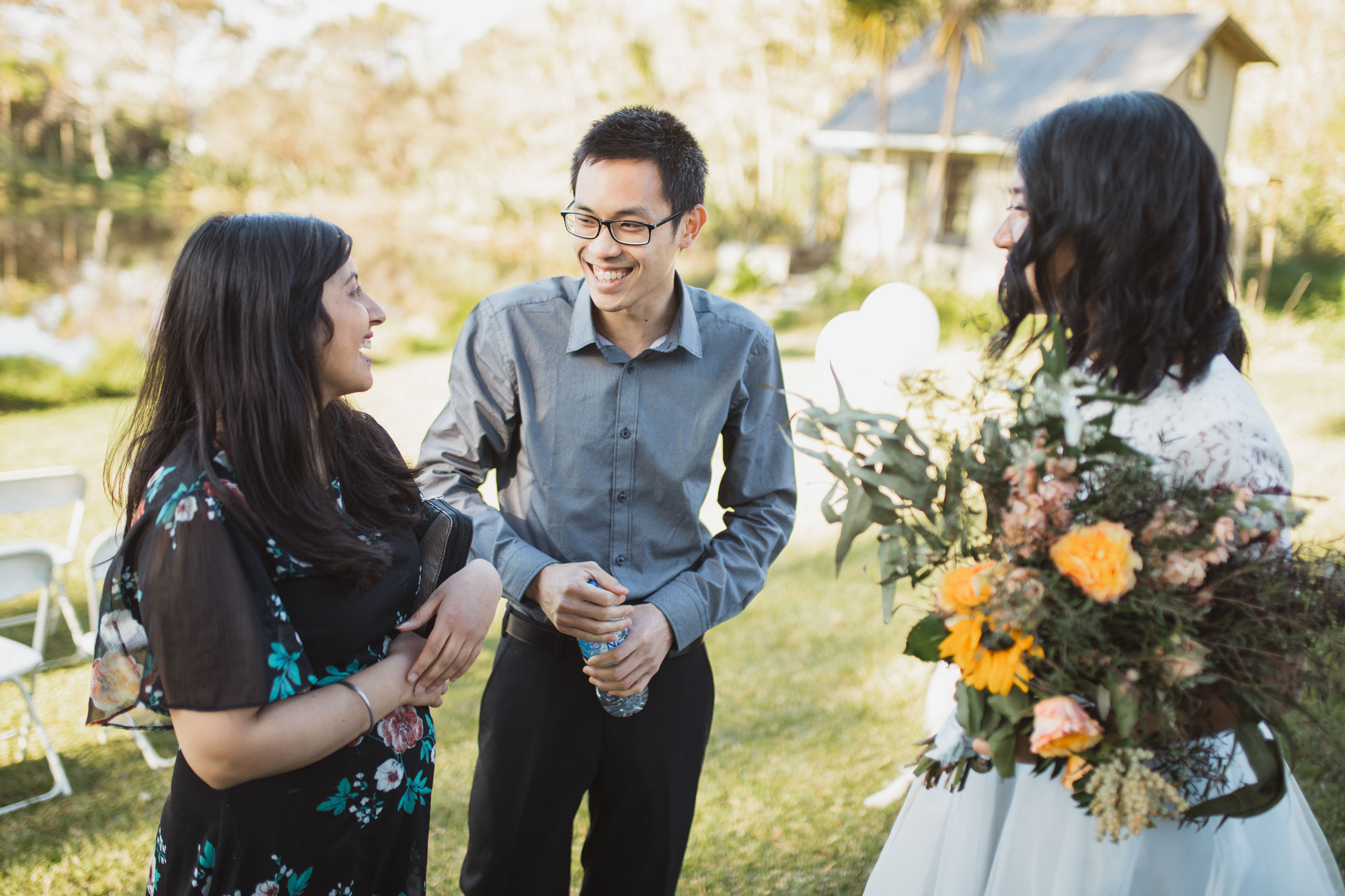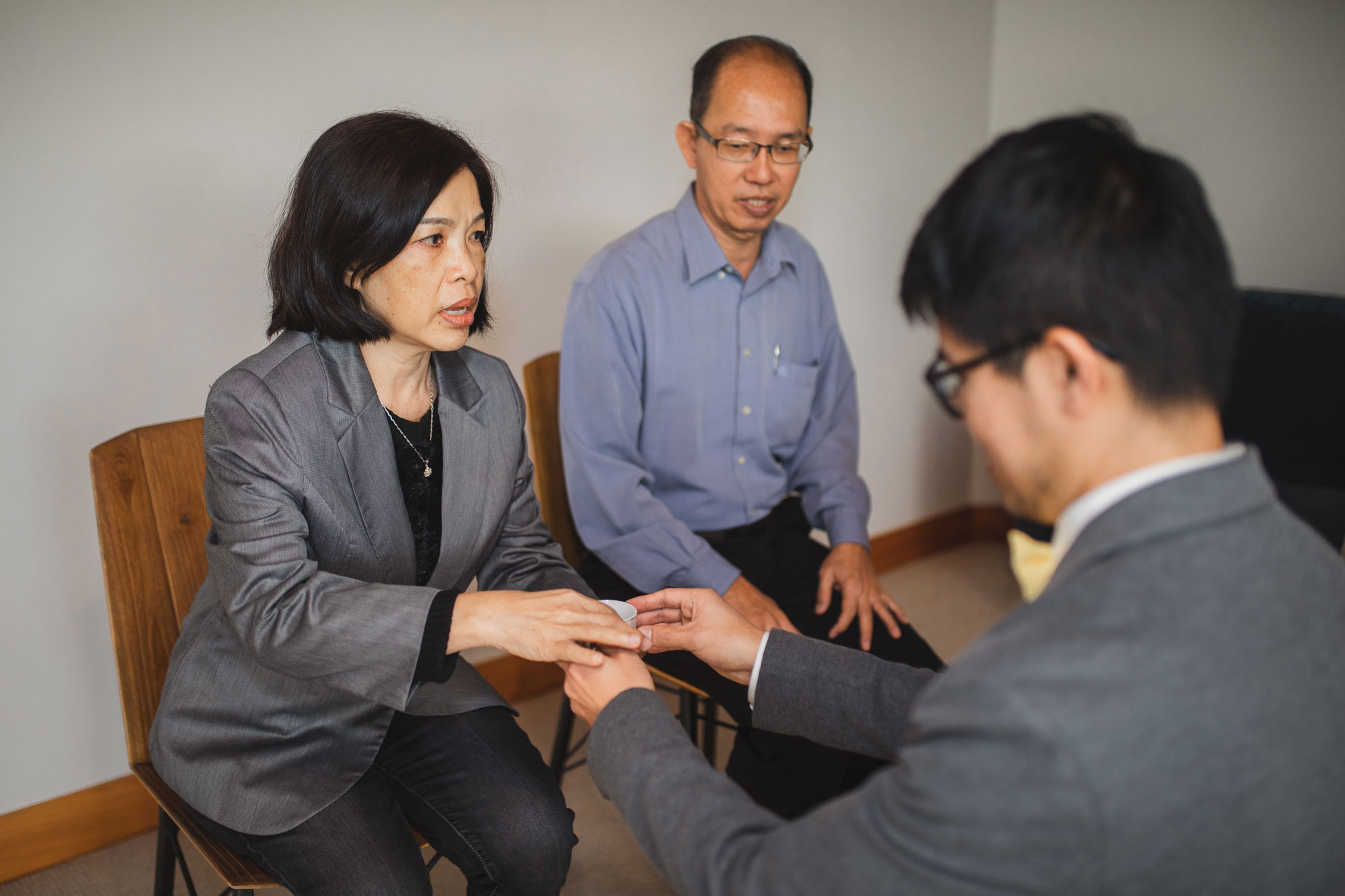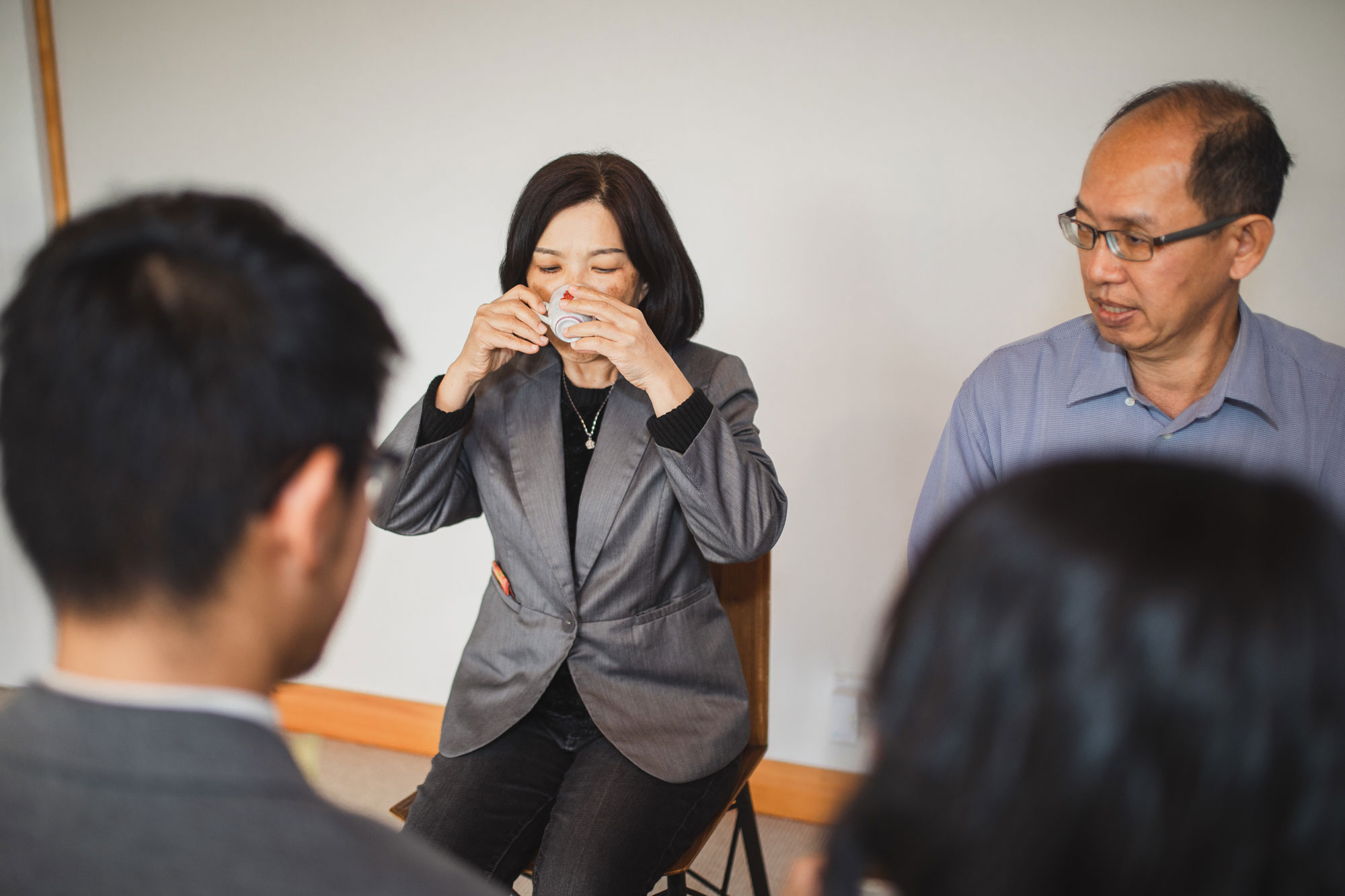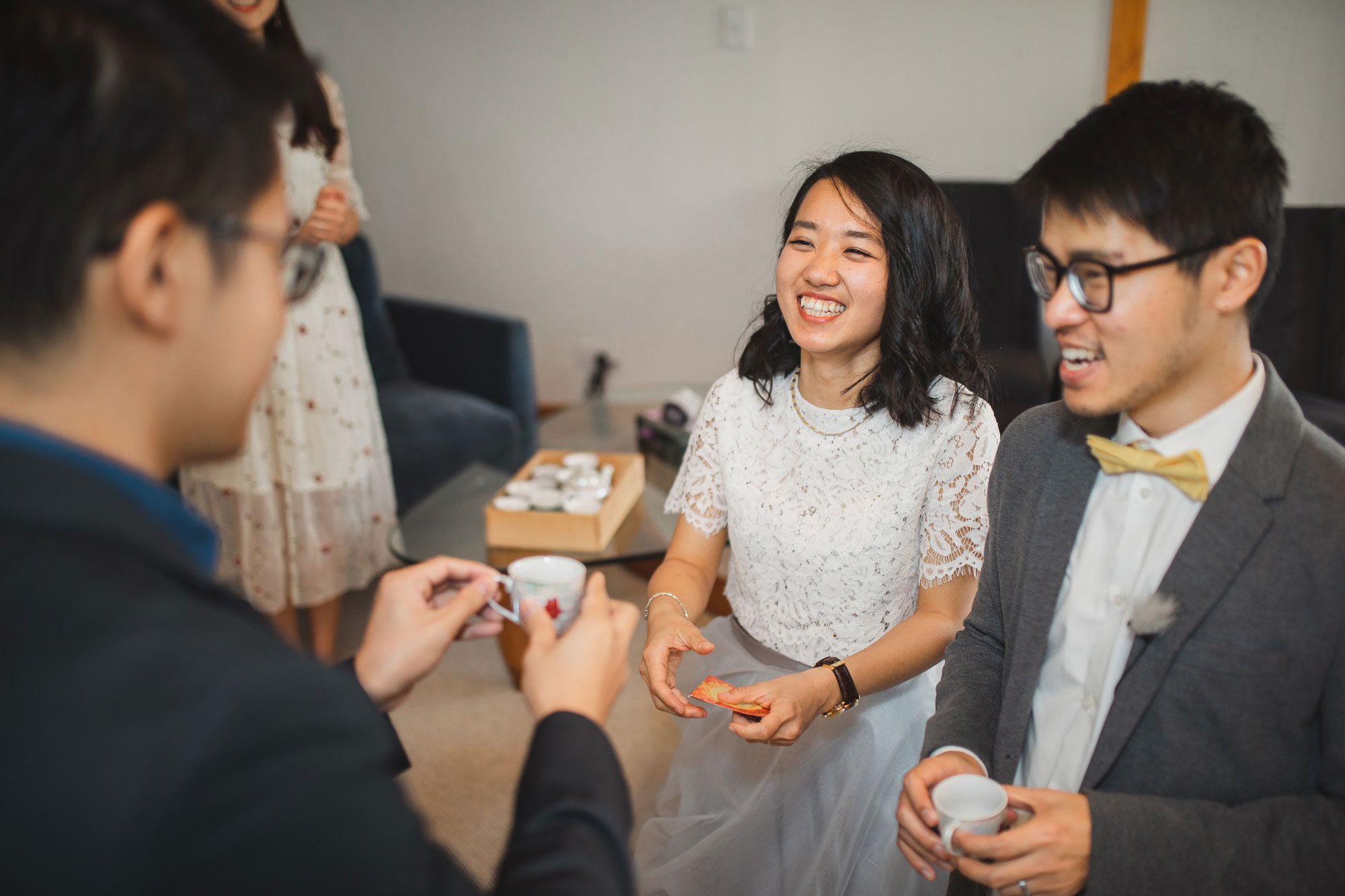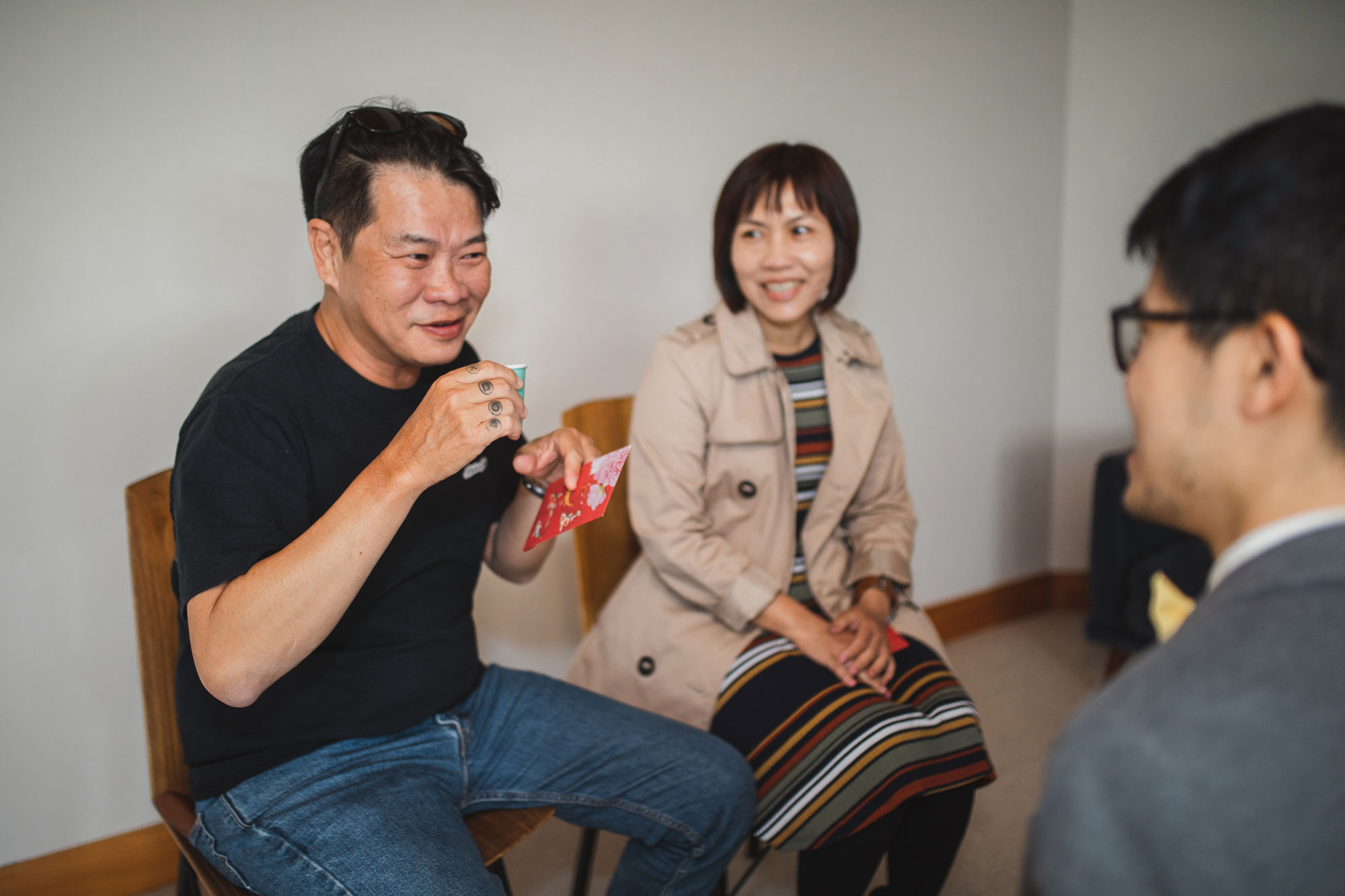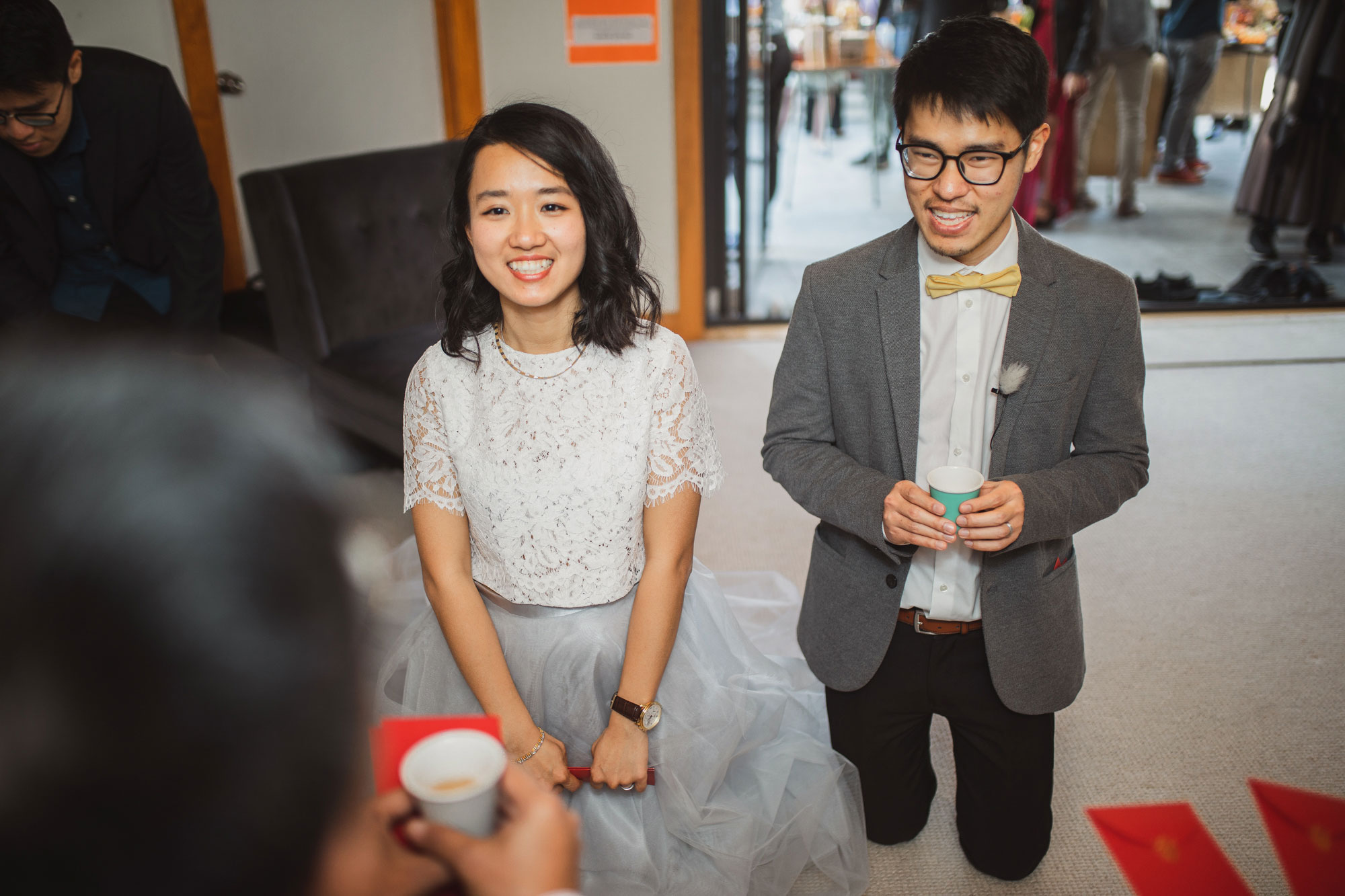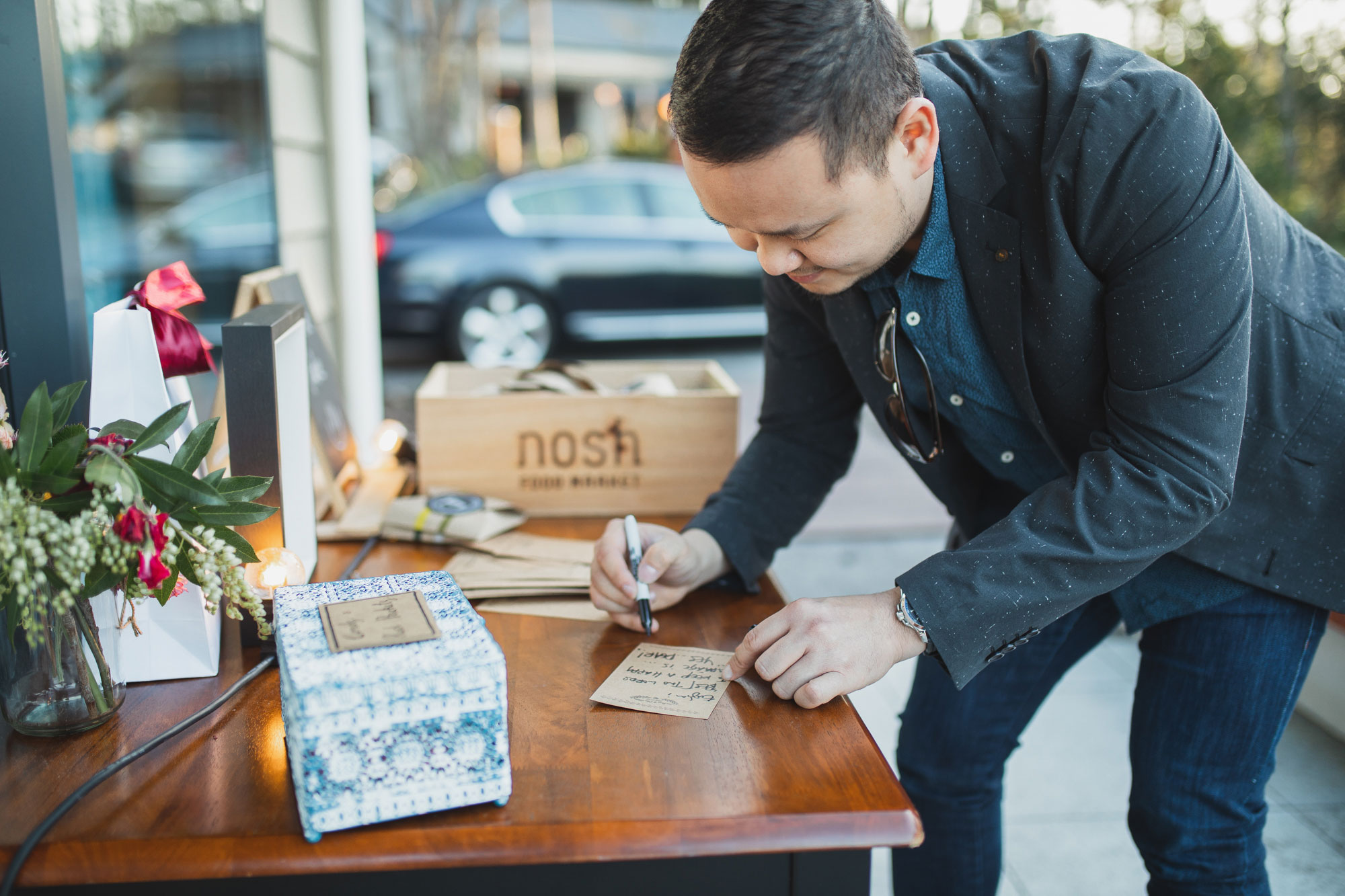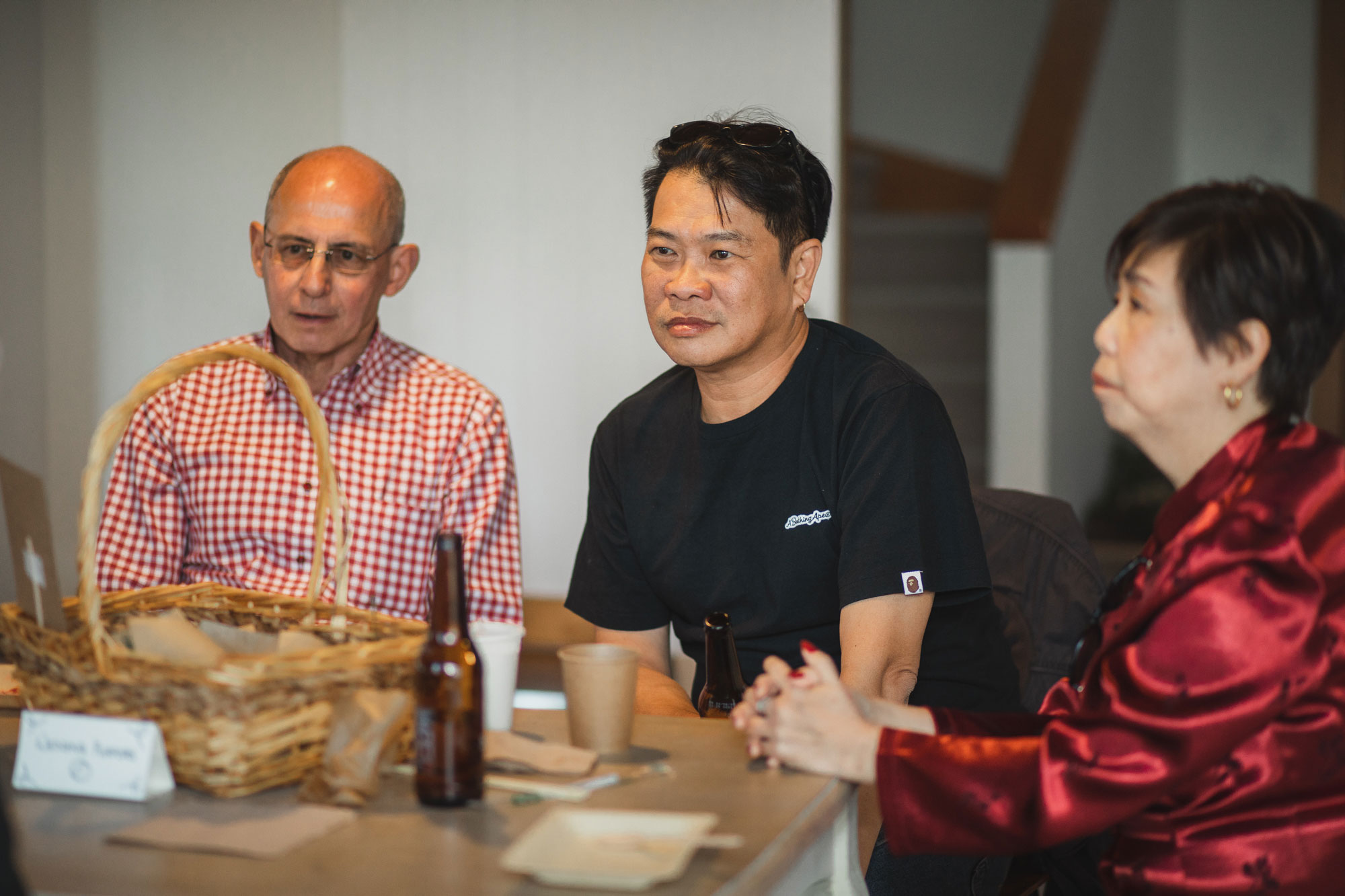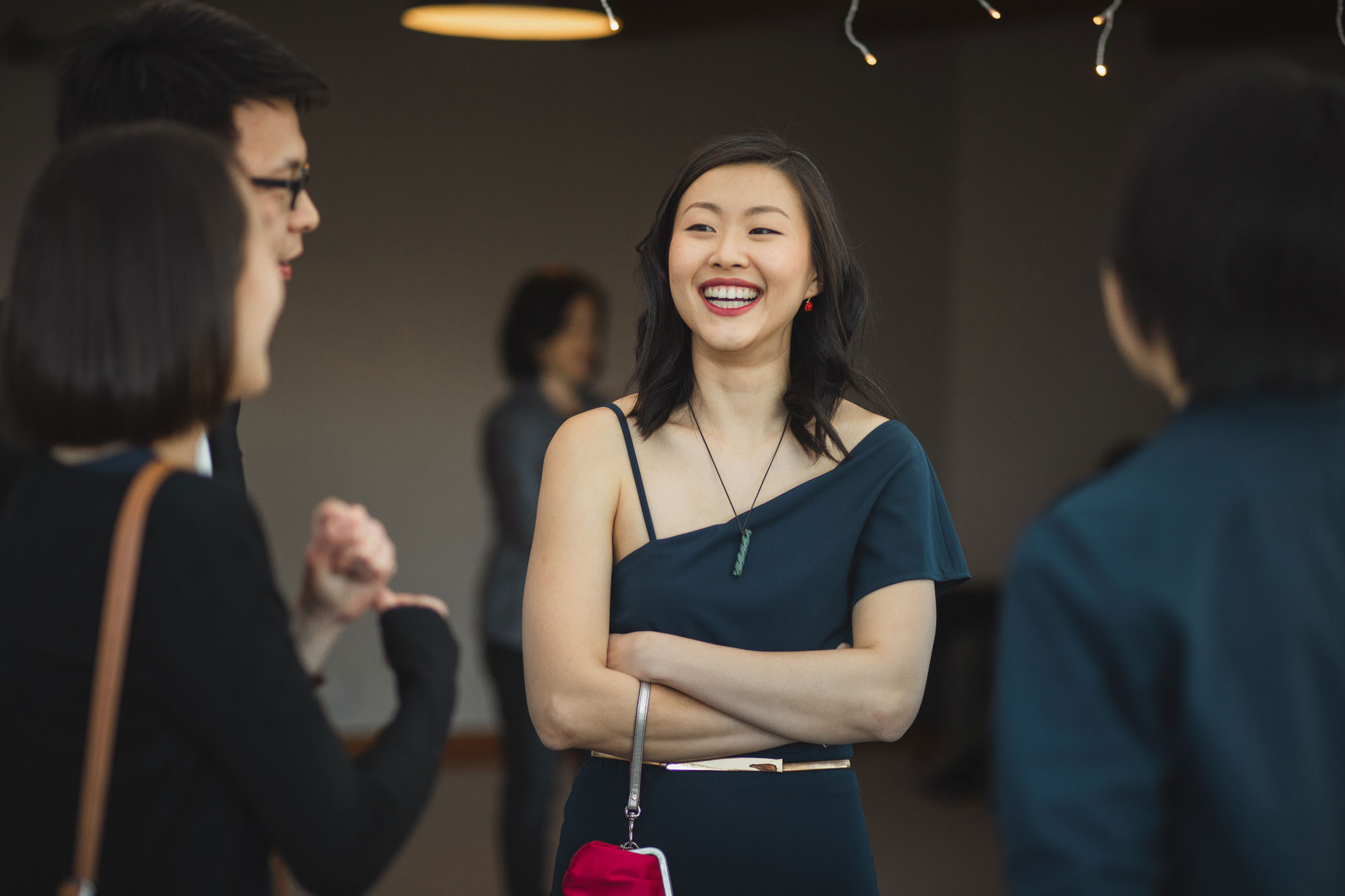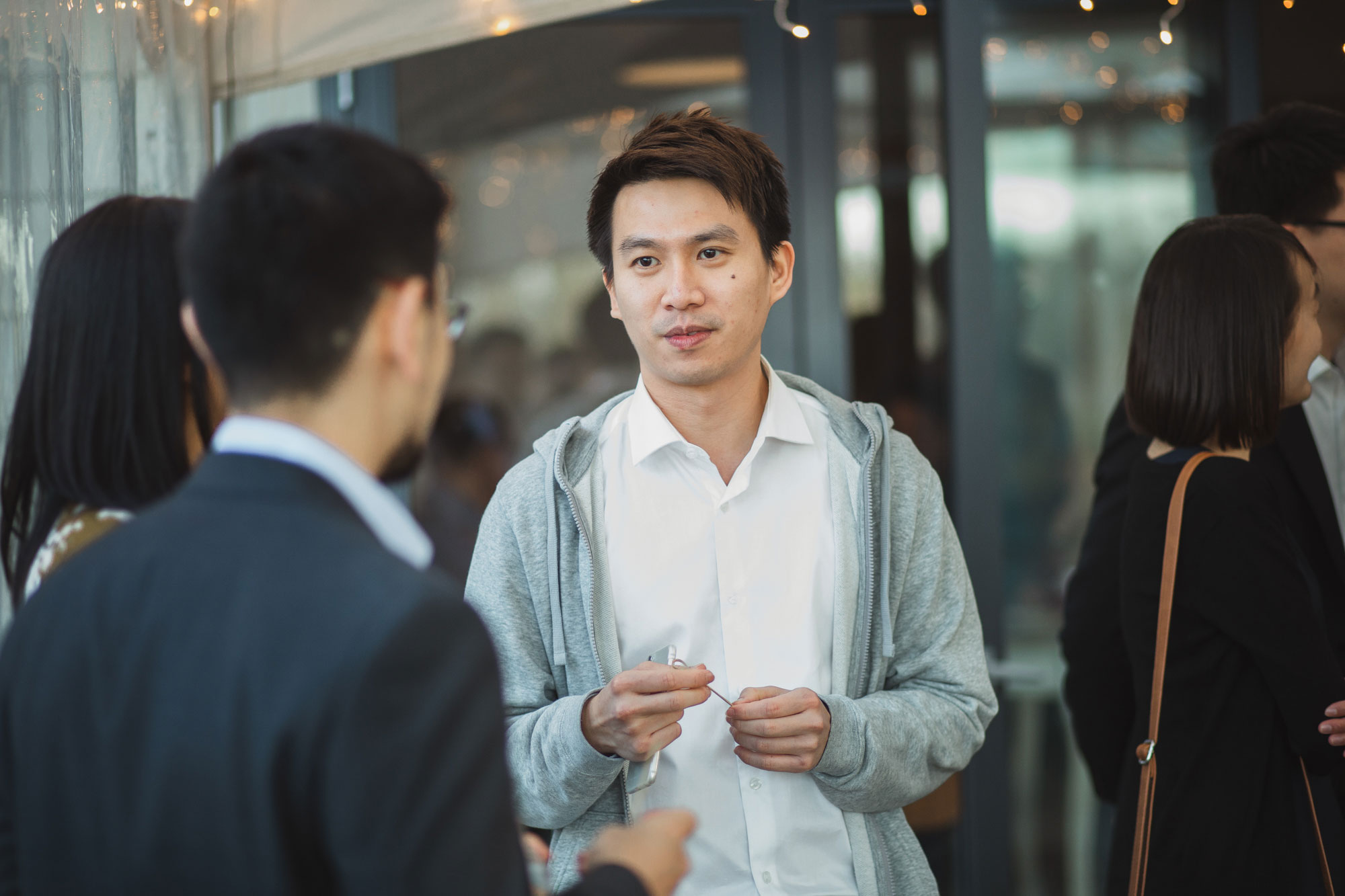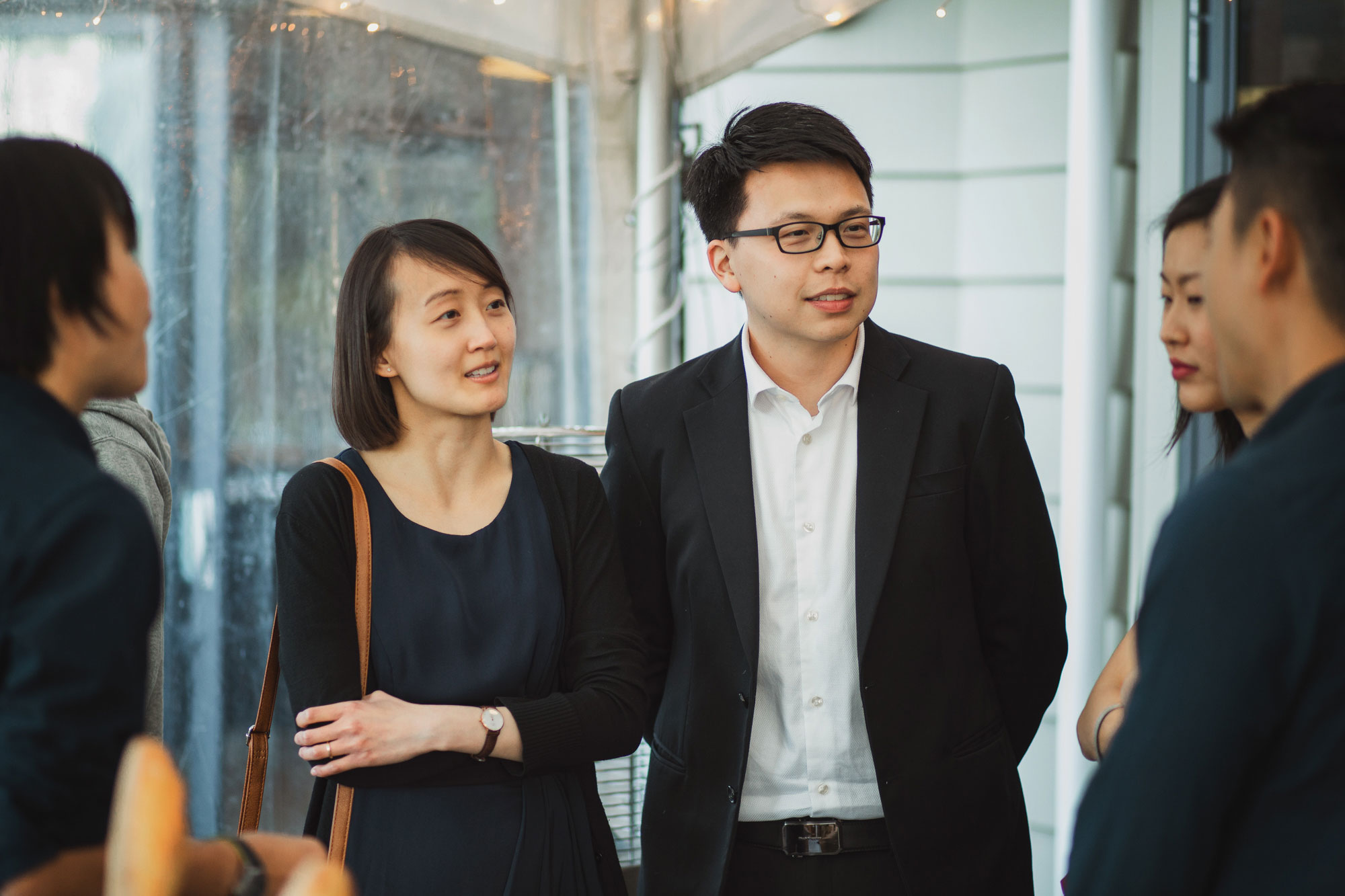 Wedding Celebrant – Aurora Ward
If you've enjoyed looking through the photos do leave a comment down below for Eu Jian and Axvin, I'm sure they will be thrilled to hear from you!